Jamie Conlan hopes to co-headline a big Belfast fight bill with his brother Michael later this year, with the elder Conlan brother on course to challenge for a world title.
While Jamie Conlan and Paddy Barnes will be the main attractions on a 17 June card at Belfast's Waterfront Hall, both fighters are already looking ahead to major fights down the line.
And manager Matthew Macklin is believed to be weighing up the possibility of staging a massive winter bill in Belfast, which could be co-headlined by the Conlan brothers.
A WBO world-title shot appears to be imminent for Jamie – ranked No 4 in the world - as the current super-flyweight title holder, Naoya Inoue of Japan, looks likely to move up in weight and give up his crown after a title defence later this month.
Conlan is being primed to challenge for the vacated title – either on a September headline show or else a massive winter fight card, which would likely see the 30-year-old co-headline alongside his 25-year-old brother Michael in what would be the latter's first homecoming fight since turning professional.
The fact that the WBO No 1 contender – Hong Kong's Rex Tso – is a stablemate of Michael Conlan at US promotional giants Top Rank means that Macklin has been busy attempting to put plans in place.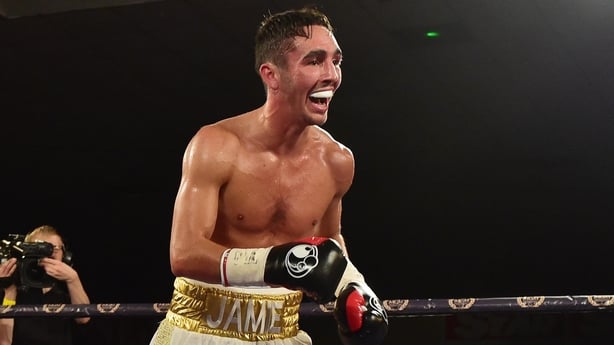 "We are pretty close with the WBO and it seems like it's all basically done," explained Jamie Conlan. "The No 1 contender is Rex Tso and he's with Top Rank and Matt is pretty tight with Top Rank. He's been talking with [Top Rank's] Carl Moretti a lot about the possibility of a Belfast title shot after the summer.
"It does help that Michael is also with Top Rank and he's looking to come back [to fight in Belfast] after the summer too."
Hong Kong and Macao have also been floated as potential venues for a fight against Tso for the title, but Conlan is keen on some home comfort.
"We're still kind of in limbo," said the 30-year-old. "But if we can get it in Belfast then we can create something here that can give us the extra two per cent, because every little bit matters."
However, Jamie insists that he is currently focused on his keep-busy bout in June as the undefeated 30-year-old waits on a warm-up opponent to be confirmed for that date.
"I wanted this fight because I just wanted to stay active and stay in camp," explained Conlan. "I've got to get this out of the way… every fight before the world-title fight is just as important."
Meanwhile, Barnes will challenge for his first pro title – the vacant WBO European flyweight belt – on the Belfast summer bill, but he also has former Olympic rival and world champion Zou Shiming firmly in his sights.
In what will be just his third fight as a pro, 30-year-old Barnes will take on Madrid-based Romanian Silvio Olteanu at the Waterfront Hall for the WBO European title - a stepping-stone belt that will ensure a world ranking.
"It's good for me to step up because I don't like people talking s**t saying 'Barnes is fighting a nobody'," said the two-time Olympic medallist ahead of his clash with former European champion and world-title challenger Olteanu, who carries a 16-11-1 record.
"I'm going into the deep end to fight for a title in my third fight," added the flyweight, who hopes that his summer date will be a step towards his ultimate goal of challenging former Olympic rival, Zou Shiming – the current WBO world flyweight champion.
"Getting this belt will put me into the top 15 with the WBO… Zou Shiming is No 1, so it's a step closer to him," said the three-time Olympian, who lost semi-final bouts to Zou at the 2008 and 2012 Olympic Games.