Irish Olympic boxer Adam Nolan has announced his retirement from the ring at the age of 29, and says he plans on focusing his sporting attentions on hurling.
Nolan, a multiple Irish National Senior Elite Welterweight champion, won the Wexford senior hurling title with Oulart the Ballagh last year, and says he is looking forward to more years with the club.
The 2012 Olympian admitted that it was a difficult decision to hang up his gloves, and thanked Pete Taylor and Billy Walsh, as well as his family and friends, for their support over the years.
"It's hard for me to write this, but I've decided to call it a day on climbing into the ring, a decision that did not come easy and gave me plenty of restless nights over the last couple of months," Nolan wrote on a statement posted on social media.
"To my family for all your support and encouragement along the journey – thank you, I owe it all to you. I couldn't have asked for two better mentors in Pete Taylor and Billy Walsh, the memories I shared with them are something special.
"To Padraig Murphy for taking me to the top level of physical fitness, he always had me in great shape going in to every championship. A massive thanks to my bosses in Bray and in particular John Fitzpatrick. None of this would have happened without his generosity and understanding.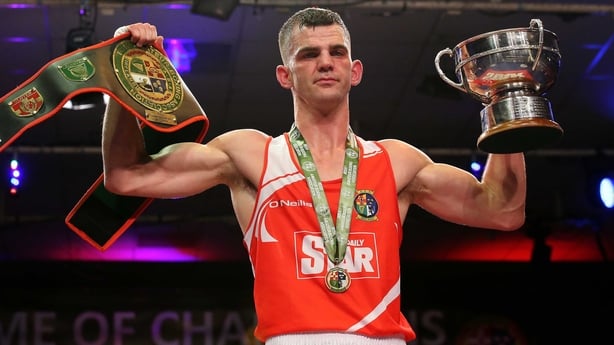 "Most importantly, thank you to every loyal supporter who I've shared the good and bad times with, you won't be forgotten. I've had no regrets and for me it's time to hang up the gloves and enjoy a few years of hurling back home with Oulart the Ballagh."
Nolan second Wexford-born boxer to qualify for the Olympics, following in the footsteps of his coach Walsh, though his London 2012 campaign came to an end when he lost to Russia's Andrey Zamkovoy by nine points in the round of 16 bout.