Zaur Antia has said Ireland's boxers are in flying form as they put the finishing touches to their preparation for the Rio Olympics.
Eight of the 286 boxers slated to weigh-in at the 9,000 capacity Pavilion 6, the venue for boxing, next month are from the Emerald Isle and once again they carry the nation's best hope of capturing a medal.
Team Ireland finished up a training camp with Russia at the Institute of Sport in Dublin on Monday and depart of Rio on 19 July.
"We had excellent sparring and training and Russia were very pleased with the camp," the head coach said.
"They leave tomorrow and we leave for Rio next week."
Katie Taylor, Paddy Barnes, Brendan Irvine, Michael Conlan, David Oliver Joyce, Steven Donnelly, Michael O'Reilly and Joe Ward have qualified.
Barnes, shattering another record for Irish boxing, will be appearing in his third successive Olympics, while Taylor and Conlan are two-time Olympians.
Between them, Taylor, Barnes and Conlan have claimed one gold and three bronze medals from the Beijing 2008 and London 2012 Olympiads.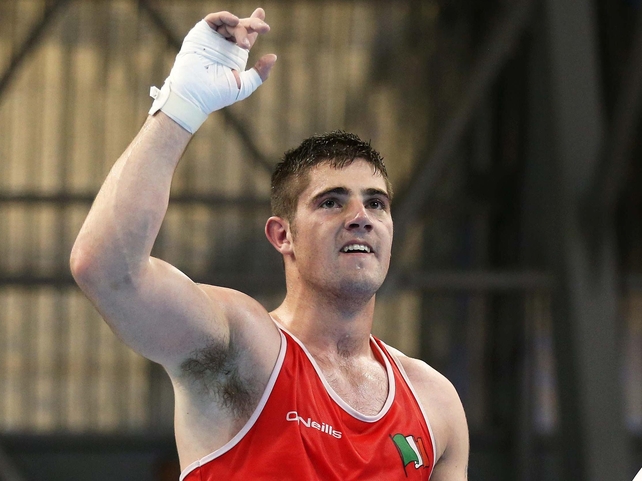 Ward (above) is the first Irish boxer to qualify for the Youth Olympics (Singapore 2010) and the Olympics.
Team Ireland have lined up a ten-day training camp for Rio before entering the Olympic village on 29 July. Boxing begins on 6 August in Rio.
281 of the 286 boxers that compete at each Olympics have now qualified for Rio 2016 following the completion of the final qualifiers in Vargas, Venezuela last weekend.
The final five places, invitations, for men will be distributed via the Tripartite Commission this weekend.
The three invitation berths for women have already been distributed. Micronesia's Jennifer Cheing received an invitation in Katie Taylor's lightweight class and Judit Mbougnade of Central Africa and Panama middleweight Atheyna Bylon got the flyweight and middleweight wild cards.