Floyd Mayweather Jr has further fuelled speculation of a fight with Conor McGregor by saying he would only come out of retirement to meet the Irish UFC champion.
The multiple-weight former world title holder announced his retirement last year with an undefeated record of 49-0 that equalled Rocky Marciano's career mark but both men have talked up the possibility of a fight in recent weeks.
It is expected that any return to the ring by the American would be as part of an attempt to claim that boxing record outright rather than in an MMA contest with the Dubliner.
"If I do fight, it's only against Conor McGregor ... not against nobody else," he told ESNews. "Because this match-up is so intriguing.
"You have (a boxer) against an MMA fighter - one of the best MMA fighters to ever. Stand up and do it. He's a strong fighter, and when I look at his fights, he's a little faster than I thought he was."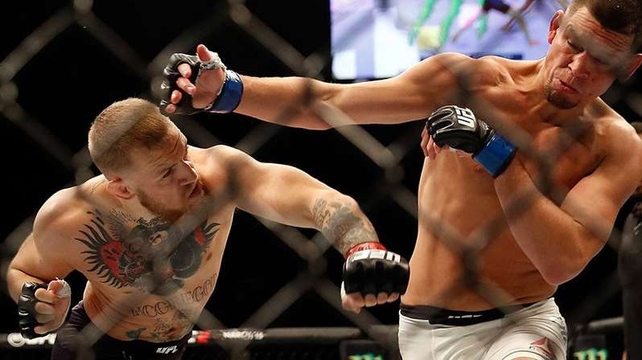 UFC President Dana White poured cold water on the idea recently, suggesting that McGregor, a former amateur boxer, would stand little chance in a boxing contest with Mayweather, with the reverse true if the fighters met in MMA.
"It would be a complete disaster for Conor in boxing and absolute disadvantage for Floyd in MMA, it's why it's one of those tough things to do," he said. "There is so much ego and money involved... those fights are fun to talk about but very hard to make."
MMA Vs Boxing. pic.twitter.com/qgl8tKvT5s

— Conor McGregor (@TheNotoriousMMA) May 8, 2016
Mayweather insisted that the UFC featherweight champion would "push me to the limit" if they fought, however.
"When he kick ass, he kick ass in a stand-up position," he said. "I think in his last fight, the guy (Nate Diaz) was too heavy. But, he's going to be OK.
"I think it will be so entertaining, if we can do it. If we can put a boxer with an MMA fighter. I can't overlook that guy.
"We haven't made the fight happen yet, but if we could tweak a few things, I'm sure we could get him, not a good pay-day, but a great pay-day."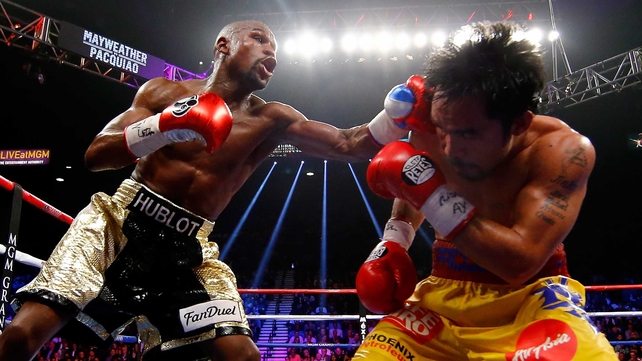 Mayweather believes a match-up with the 'Notorious' would eclipse the US pay-per-view sales record (4.6 million) set for his bout with Manny Pacquiao in 2015 and insisted he had gone far enough as to pencil in potential dates for a meeting.
"We probably could break that number," he said. "Anything is possible."
"I'm pretty sure we're going to have a master plan to make that fight happen. It hasn't happened, yet, but we locked down some dates, me and my team, me and Al Haymon, me and Leonard Ellerbe. We locked down some dates, in different countries, in different cities in the United States.
"And you already know what my number is, $100million. That's just the guarantee. We don't talk about my number on the back end."