Andy Lee has admitted that he is braced for a huge challenge when he finally takes on the "slick, quick and highly skilled" Billy Joe Saunders in the Manchester Arena next Saturday night.
The world title bout between the two middleweights has been rearranged three times, and Lee has not fought since his drawn bout with Peter Quillin in Brooklyn last April.
However, Lee insisted that the break has allowed him to get into pristine shape for the face-off with Saunders, and predicted a top-quality encounter.
Speaking to RTÉ Radio 1's Sunday Sport, the Limerick man said: "I have a serious test against Billy Joe Saunders. He's not a hand-picked opponent, he's a genuine challenge and I have to be ready. If I'm not at my best, I will lose.
"It will be a highly skilled fight. He's slick, and quick, but he doesn't punch with the same power as me and I've a longer reach.
"After a long time thinking about Billy Joe Saunders, I'm finally going to get the chance to fight him. It's been slightly frustrating. But maybe the time away from the ring has done me well.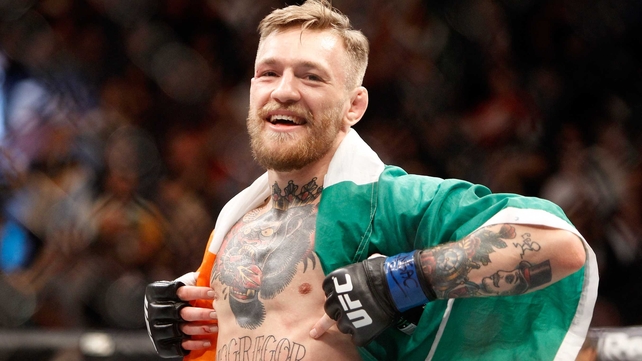 "Everything happens for a reason. The fight's here and I'm eager to get down to business. As soon as I won [the world title] my next thought was to defend it and become a great champion, and not just be a guy who wins a belt and is a flash in the pan.
"When you're in the ring there's questions asked of you physically, mentally and emotionally. I've answered those questions time and again and I don't think he has. Not in the same way. It will be a great fight.
"Billy Joe Saunders is the best middleweight to come out of England in a long long time. So I have to beat him. If I beat him it will lead to bigger fights but this is a big fight. It's world championship boxing and every fight at this level is hard. I'm prepared, focused and I'm confident. I believe I'll knock him out, maybe in about seven rounds."
Lee praised the feats of MMA superstar Conor McGregor after his extraordinary victory against Jose Aldo on the early hours of Sunday morning .
McGregor, a former amateur boxer, caught Aldo with a devastating punch just 13 seconds into the fight, and Lee believes the Brazilian was intimidated by the Dubliner.
"Aldo made a very novice mistake. He rushed in and led with his chin. He seemed very nervous. When they were both in the octagon, you could see McGregor was loose, he was bouncing, he was up for it whereas Aldo was very within himself.
"He seemed quite intimidated. The lunge he made, which led to his downfall, seemed more out of desperation. It was a great punch.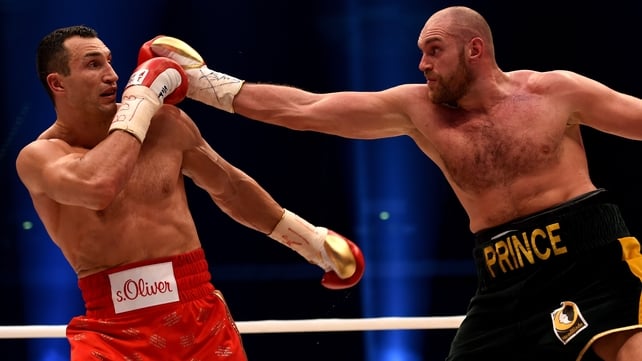 "No one in Ireland knew what MMA was two years ago. Now everyone has an opinion and it's because of him. He's brought MMA to Ireland. He's the biggest name in the sport so it's not just an Irish thing it's a worldwide thing with him. More power to him, he's done brilliantly for himself."
Lee also urged his cousin Tyson Fury to tone down his outspoken tendencies in the wake of a string of controversies involving the heavyweight champion of the world.
Lee said Fury needed protection, but also praised his rise to the top and impressive dismantling of Wladimir Klitschko.
"Tyson Fury just needs a bit more protection. He needs somebody in his inner circle to filter through the interviews and stuff like that," Lee said.
"He's not helping himself with the things he saying. I certainly don't agree with the things he's said, but that's how he is. It's a bit of a storm in a teacup.
"It was a great achievement, winning the world title. He should be admired for that. He's entitled to his views. Everyone's entitled to their views.
"I enjoy his company. He's a very affable guy, very nice. I think people are getting a bad side of him."