Belfast fighters Paddy Barnes and Michael Conlan have won Northern Ireland's first gold medals at the Commonwealth Games in Glasgow.
Barnes beat Devendro Laishram of India to successfully defend his light flyweight title in Glasgow.
The Holy Father pugilist produced a controlled performance from the start to claim a clear points win and add to the title he won in Delhi four years ago.
Barnes said: "That was the hardest fight of my life. I didn't really box my best because he was non-stop. But I was too strong for him.
"I remember fighting in China in front of 13,000 Chinese guys who wanted the head punched off me, but I'll tell you what that was unbelievable out there.
"The Scottish fans were great. I love fighting in places like this."
Asked about rumours he may be about to turn professional, Barnes said: "Whenever some promoter pays my mortgage off."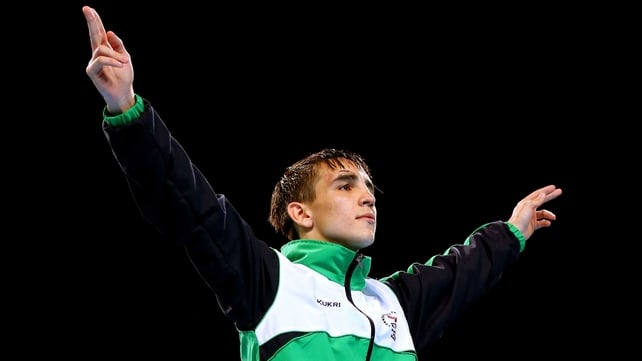 Barnes' team-mate Conlan made it two gold medals for Northern Ireland when he outpointed England's Qais Ashfaq in an entertaining bantamweight brawl.
Ashfaq made a strong start and won the first round on two of the three judges' cards but Conlan used his experience and well-picked shots to claw back into the bout.
Conlan had edged through to the final on a technical decision after his fight against Welshman Sean McGoldrick was stopped in the second round due to cuts.
But the inch-long gash just above Conlan's left eye did not reopen despite the come-forward nature of the contest, and the Northern Irishman made sure of his place on top of the podium.
Conlan admitted he was riddled with self-doubt weeks before the Games because of fitness concerns.
"I have only trained for this competition for two weeks," he said. "I was out injured and only had seven spars in total.
"To come and do a job like this is phenomenal. To pick up two injuries in the competition as well and still win, I feel very proud of myself.
"Honestly, I can't believe what I came through. Two weeks before the competition, I was doubting myself. I was sparring an Australian kid and I should have been destroying him but it was close. I felt very nervous, but as soon as I got in the village and settled, I knew no-one was beating me."
Conlan added: "I thought I won the first round but I heard I lost it so I knew I had to change my tactics and push him back a bit more. It worked for me in the end. He's a talented boxer but I knew I had the heart and drive to beat him."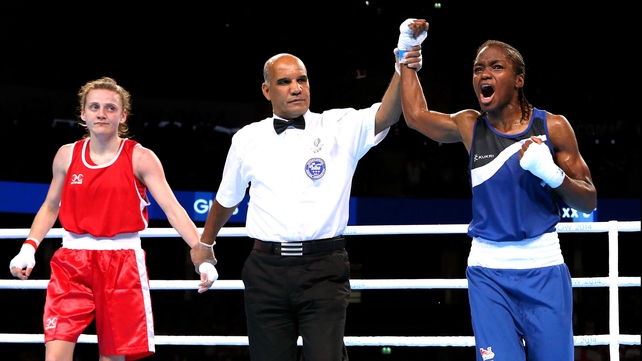 Earlier in the day, England's Nicola Adams repelled the brave challenge of Northern Ireland flyweight Michaela Walsh to claim the first female boxing gold medal.
The 31-year-old Olympic champion was simply too classy for Walsh, who will go home with a richly deserved silver medal after a promising week of performances.
But the three ringside judges did not quite see the fight the same way with one scoring in favour of Walsh as Adams triumphed only via split decision.
Fearless Walsh went into the fight convinced of her ability to cause an upset and started well as she snaked home a right hand in the opening seconds.
But Adams stepped up a gear, landing a left and right combination which wobbled Walsh, and following up with a sharp right hand as she pursued the Northern Ireland fighter around the ring.
Adams never let go of her dominance, relying on all her considerable experience to keep Walsh at bay and land shots on the button almost at will.
After a tangle sent the pair rolling on the floor early in the third round, Walsh had some success with her left hand, but Adams responded with a good right and resumed command.
At the end of a more competitive fourth both fighters raised their arms in triumph, but the reality was that Adams had once again proved herself a class apart.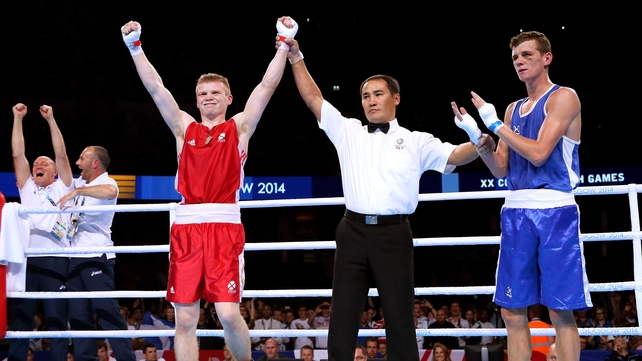 The last Northern Irish fighter in action was Joe Fitzpatrick, who went down to Scotland's Charlie Flynn on a unanimous decision in the lightweight final.
Flynn's accurate, front-foot style enabled him to keep the rangier Fitzpatrick at bay and claim Scotland's first gold medal of the Games.
The 20-year-old from Motherwell had caused something an upset by coming from behind to outpoint Welshman Joe Cordina in the Friday semi-finals.
And despite sustaining a cut over his right eye early in the fight, Flynn boxed with maturity to control the fight throughout and thoroughly deserve his unanimous points win.
Flynn, who jumped onto a corner post in celebration at the final bell, looked overwhelmed when the decision was announced.