by Hugh Cahill
Thursday was rest day for the Irish squad. The main focus ahead of the semi finals was to keep themselves occupied and relaxed as much as possible. Padraig (Treacy) and I went down to interview the four boxers and the the coaching team to see how they were dealing with the pressure of shooting for gold.
I was immediately struck by how relaxed and confident they all were. Sometimes it's easy to get carried away and assume that these talented athletes are going to bring success and medals home.
At the end of the day, they are the ones that have to climb into the ring and get the job done against the best boxers in the world. Michael Conlan's focus, at such a young age, is remarkable. As far as the 21-year-old is concerned, nobody is going to beat him here.
A few of us stopped into a local restaurant to sample some Belarusian cuisine on Thursday afternoon. Kenneth Egan got himself a new pair of 'Beats' headphones by Dr Drė on Wednesday and he was busy soaking up the sounds.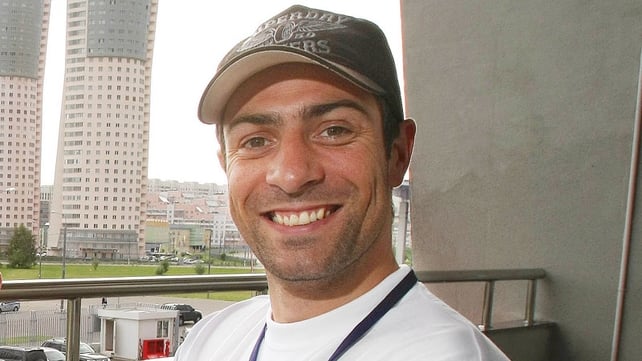 We all ordered off an impressive menu as Ken sipped on a glass of water and popped a few tic-tacs down his throat.
"Still with the tic-tacs buddy"? I asked. "I have to admire your discipline..."
"Yeah man", he replied, slipping off his head phones. "Gotta keep in shape. You know how it is".
"I do", I replied, as my stomach grumbled.
"And the best thing about these little beauties", Kenneth continued, tapping on the box, "Only 1 calorie per bite, they're healthy as hell! Really good for you".
I looked at him, waiting for signs of a smile or laughter. Nothing.
"Kenneth", I said, "There isn't a doctor in the world that would recommend tic-tacs as part of a healthy diet. It's madness".
"Sure there is"! Kenneth exclaimed excitedly. "the only Doctor I care about anyway: Dr. Dre. I've even made a rap about, D-R-E style, to help me stay focused".
"What are you on about"?
"Tick tock, you don't stop, Yeah? Well, Tic-tac I don't snack...
Simple homey", he said tapping his head phones and slipping them back over his head.
"Simple is right Kenneth", I replied shaking my head. "Simple is right".
The build up on Friday morning was tense. Paddy Barnes was first in action in the light flyweight division; he faced a tough Azerbaijani in Salman Alizada. Barnes had been hit a couple of times in his quarter final bout and there was concern that he might be vulnerable to bleeding if Alizada could make contact with his nose.
Midway through the second round and those fears were confirmed. Barnes started to bleed again and needed attention from the medics to stop the flow. But it couldn't stop Barnes. Punch after punch landed as the Belfast man blitzed his opponent with crunching shots to the head and body.
It was relentless from the 26-year-old and he left everyone in the arena gobsmacked by his brilliance. It was a phenomenal display.
Birthday boy John Joe Nevin was straight in after Barnes. To say the Mullingar man looked confident and relaxed is an understatement. I reckon he could have floated into the ring. When the bell sounded for the first round, Nevin's focus snapped into action and he was all business.
He danced around the canvass throwing his jabs freely and making his Russian opponent swing at every opportunity. Vladimir Nikitin was strong but Nevin taught him a lesson in the art of amateur boxing. It was another really polished performance for the 24-year-old and a unanimous win for Ireland's top bantamweight.
Jason Quigley had the biggest task of the three Irish fighters in the morning session. With his first senior championship medal already secure, there was an argument that Quigley had nothing to lose against the reigning World champion from Ukraine.
But he didn't quite see it like that. In his interview on Thursday, Quigley insisted that he could beat anybody in the world on his day. This was his chance to prove it. And boy did he prove it. I another energy sapping display Quigley flew around the ring, picking his man off with brilliantly timed precision.
The Ukranian was a beast of a middleweight but he struggled to deal with Quigley's speed and commitment. Three punishing rounds later and Ireland had its third finalist in as many bouts. The emotion was palpable on the Donegal boxers face. It was the fight of his life.
If Michael Conlan felt pressure to emulate his team mates, he didn't show it. He was calm and focused as he made his way to the ring to fight the unseeded Russian Ovik Oganissian.
Again, Conlan never flinched. His quarter final stoppage of a local fighter was seriously impressive, but he had to dig a lot deeper here against a tricky customer.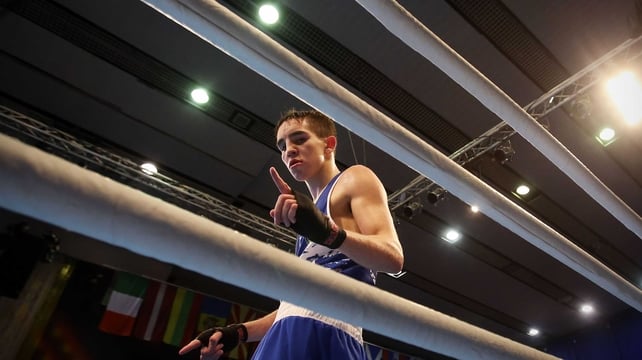 Oganissian was awkward; difficult to hit and fond of holding on to the Irish man but Conlan used his experience to make space for himself and go through on a unanimous decision.
Conlan's victory meant that Ireland had four boxers in the final of the championships for the first time ever. The mood in the camp was incredible. Again we headed out that night in search of food.
As it happened, the restaurant we ended up in had a wedding going on. The bride looked beautiful in her white dress as she walked around, chatting to her guests. The groom, on the other hand, had a face like a bull dog chewing a wasp. I reckon he was about 24 stone, none of it muscle.
"That poor woman", Ken said, as he watched the groom bury his face in a main course of wild boar. "He must be rich", I offered, "there's no other way that could happen".
"He's definitely not rich anyway, I can tell you that right now".
"How do you know"? I asked.
"Cause that half ton animal he's stuffing his face with there costs about €4 in this place. And that cheap suit he's wearing is torn at the crotch".
"Oh yeah" I said, I see it now. But what were you doing looking at his crotch"?
"Shut it or I'll knock you out".
"Fair enough".
Saturday morning brought bad news. Paddy Barnes, struggling with that nose injury all week, had to withdraw from his final after failing the pre fight medical. An x-ray revealed a bad fracture and the decision was taken to pull him out.
It made complete sense with the world finals coming up in October, but it was still a bitter pill for him to swallow. Nevertheless, Barnes held his head up high as he walked into the Sport Palace to collect his silver medal. He had come through the week undefeated and despite his disappointment, was in good form to cheer on his team mates.
Michael Conlan was first in for his final. He was up against an old nemesis, Andrew Selby, from Wales. The pair had met twice previously with Selby just about coming out on top on each occasion. Conlan fought well but just couldn't get enough in the first two rounds to sway the judges. He lost out on a split decision to take silver.
Next in, John Joe Nevin. The Mullingar man blitzed his Ukrainan opponent in the opening round, moving brilliantly and pulling off some brilliant shots. Butsenko tried desperately to get back on level terms in the second but again Nevin came out on top.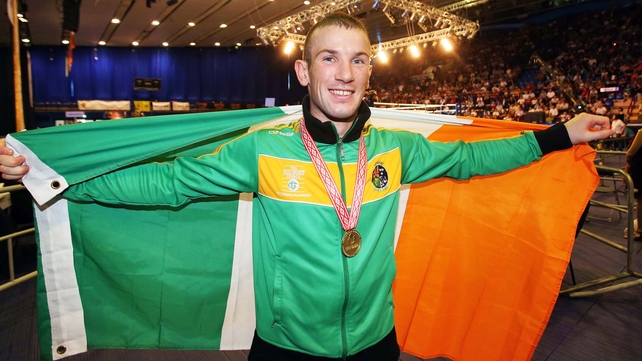 The third was another master class from the 24-year-old Irish and he even had time to finish with the Mullingar shuffle before his hand was raised in victory. Ireland's first gold medal at the Championships and thoroughly deserved. Nevin also picked up overall boxer of the tournament after his win.
Jason Quigley wasted little time doubling that tally with a dominant display over Bogdan Juratoni from Romania. The middleweight has been one of the stand out boxers of the entire Championships and he had no easy path to the final. His determination and drive saw him over the finish line and Ireland had its second gold medal.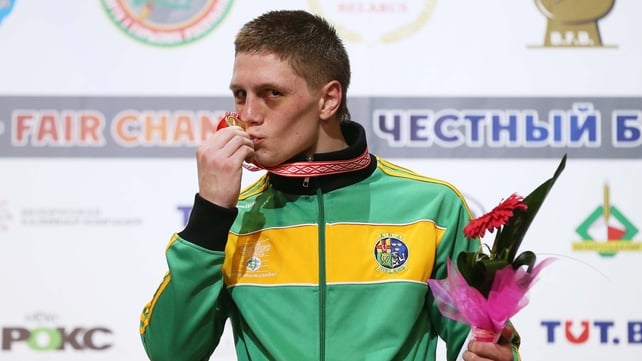 These lads deserve to be carried home on a golden chariot. Their dedication and commitment to their sport is simply mind blowing. They may be amateur in status but there is nothing amateur about the lifestyle they live and the training they put in.
They literally spend every day training and starving themselves to keep their weight in check so they can compete. There is no break. Each of the 10 squad members competing here have given everything to the cause over the last few years.
They deserve recognition for everything they have achieved and it's incredible to think about how far they could go in the future. The World Championships in Astana in October are not far away.Take a bow lads, you deserve everything that comes their way.