Claire Rockall was instrumental once again for Maree in a testing away-matchup against Cork's Fr Mathews, scoring 18 valuable points in a win to maintain pressure on league leaders, DCU Mercy.
A combined tally of 36-points produced by star players Gráinne Dwyer and Chantell Alford was simply not enough for Mathews struggling to string any form of momentum together in this year's campaign.
Carly McClendon and Carol McCarthy showcased their adept scoring ability also, notching 16 and 14 points respectively in what proved to be a narrow victory, winning 77-82 in the end.
Leixlip Ammenities Liffey Celtics had the edge over mid-table rivals, Maxol WIT Wildcats. A statement performance from Celtics' American, Jaiamoni Welch-Coleman, saw her bank an impressive 43 points in what proved to be a substantial 66-79 victory.
An eleven-point margin at the break proved too tall a mountain to climb for Wildcats, despite impressive scoring efforts from Cathy Kavanagh and Maria Palarino.
Singelton Supervalu Brunell emerged victorious from a challenging encounter in Carlow. Both sides were forced to endure a grueling overtime period that saw the away-side claim a tight three-point triumph, 86-89.
Brunell took a comfortable eleven-point advantage into the halftime break, on the back of some serial scoring from Treyanna Clay and Greta Tamasauskaite.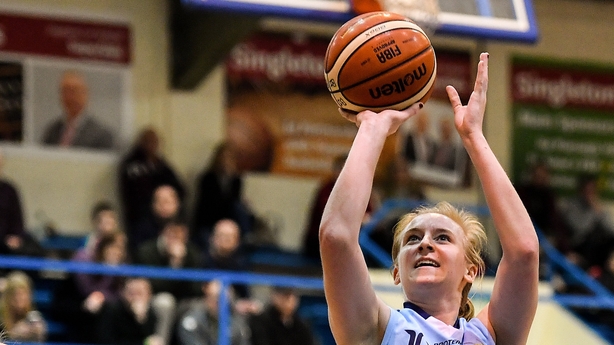 However, IT Carlow mounted an impressive comeback with thanks to Kaitlyn Slagus and Alyssa Velles, both posting absurd numbers with 33-point performances from the prolific pair. The Cork-side nudged ahead in overtime and didn't look back, holding on for their fourth win of the year.
League leaders, DCU Mercy, stormed home to a statement win when they welcomed local rivals, Pyrobel Killester in the final Super League Women's game of the weekend. Mercy were quick out of the blocks, sprinting ahead by 15-points by the end of the opening period.
The hosts never looked back, keeping the distance at 13 points entering the final quarter with thanks to excellent scoring once again from Meredith Burkhall and Ashley Russell. The DCU squad were too hot to handle in the fourth, racing ahead to 90-61 scoreline, eliminating any hope of a Killester comeback.
Ambassador UCC Glanmire showed the league why they shouldn't be discounted as title contenders just yet following a resounding victory at the Mardyke Arena on Sunday afternoon.
43 points was the margin of victory for the hosts on what was truly a day to forget for Marble City Hawks, Cassidy Williams being the only woman in double-figures for her side.
Glanmire's Shrita Parker was immense, knocking down 29-points on the day to help the hosts coast to a comfortable win, 82-39.