The Basketball Ireland Women's Super League got underway with a bang on Saturday evening with one of the big results of the weekend seeing newly-promoted Maree make history by winning their first ever Women's Super League game.
Joe Shields' charges got their season off to the perfect start by running out 70-67 point winners over Ambassador UCC Glanmire in a hotly-contested battle. Glanmire had the better of the opening exchanges thanks to sharp shooting from Aine McKenna, who finished the game with 25 points.
A quick regroup during the break though saw Maree hit their stride, with Claire Rockall – who top scored for her side with 20 points – to the fore, as well as American Carly McLendon and Fiona Scally, to lead 38-35 at the half.
Momentum stayed with the hosts in the third, to drive them into a 57-49 point lead going into the last, but Glanmire pushed back hard, with good work from McKenna, Annaliese Murphy and Shrita Parker to make for a thrilling finish. Maree held on though and just had the edge by three points at the buzzer. 
Speaking afterwards, head coach Joe Shields said: "We're delighted with the start, especially against such a very good team as Glanmire.
To get the win at home in our first ever Super League game was very special. We feel there is more in us as well. This was a great start but it was just that – a start. It's done now and move on to the next game."
Reigning champions Liffey Celtics meanwhile were dealt an opening round loss at the hands of DCU Mercy in Leixlip, losing out 58-81.
A superb display from Mercy saw American Meredith Burkhall lead the way with 31 points, while Ashley Russell chipped in with 17 and young talent Rachel Huijsdens, was a force on both ends of the court, getting some big defensive stops and adding 11 points to her side's tally.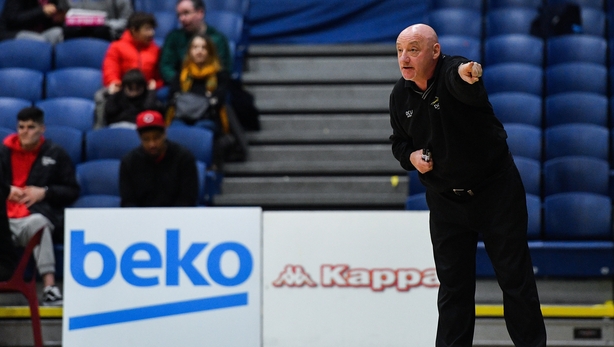 Elsewhere, Marble City Hawks put up a tough challenge to Fr Mathews in Kilkenny, but just couldn't keep the pressure on for the full four quarters, losing out at home 51-78 in the end.
Pyrobel Killester and Singleton SuperValu Brunell dished up a thriller in Clontarf meanwhile, with the hosts holding on to win out 70-63 in the end thanks to good performances from Adella Randle El, Ella McCloskey and Rebecca Nagle.
The last game of the weekend saw Maxol WIT Wildcats comfortable 36-88 point winners over IT Carlow Basketball, with Maria Palarino impressing with 28 points in an all-round solid team performance.
Over in the Men's Super League, Moycullen took home their first win of the season in style, running out 57-59 point winners over Pyrobel Killester in a thriller on Saturday evening.
Good scoring from Tomas Fernandez in particular kept Killester's scoreboard ticking over to see them lead for most of the game and they were up by 11 points at the end of the third, 48-37.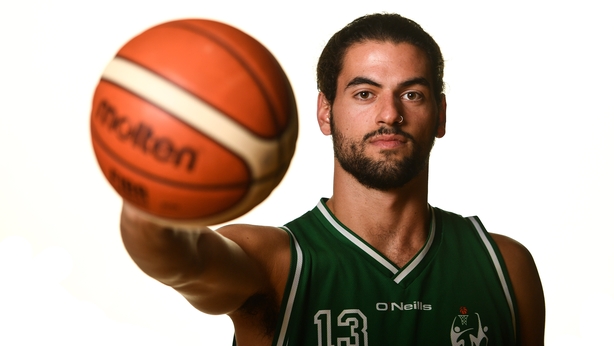 Moycullen were not going down without a fight though, and put in a massive fourth quarter with Grant Olsson and Paddy Lyons knocking down some key scores for the visitors as Killester struggled to find the target. Despite some big scores from Killester's Paddy Sullivan down the stretch, the visitors held on to win by two, 57-59 in the end. 
"I'm delighted with the win," said head coach, John Cunningham. "We said we played well last week, but we just couldn't score. We struggled to score again this evening, but our defence was the difference. We finally made some shots down the stretch and got over the line. Onwards and upwards!"
Elsewhere, Garvey's Tralee Warriors secured their first win of the season with a key 93-86 point win over Belfast Star. A massive first quarter from the hosts saw them into a 30-19 point lead, with Keith Jumper dominating inside for Warriors to leave Star with an uphill battle.
The hosts kept the pressure up throughout with Rapolas Buivydas and Paul Dick also to the fore. Despite good work from Star's Delaney Blaylock, CJ Fulton and Keelan Cairns, Warriors held on to win out by seven in the end. 
Darren McGovern's DBS Éanna meanwhile made it two wins from two in the Super League as they ran out 74-61 point winners over Keane's SuperValu Killorglin.
Strong performances once more from Stefan Zecevic, Daniel Heaney and Joshua Wilson were the difference on the day, as despite another good display from Killorglin's Allen Thomas, Éanna just had too much on the night. 
Coughlan C&S Neptune also made it two wins from two, running out 80-89 point winners over Maree in Galway.
Spaniard Nil Sabata Vila top scored for the Cork outfit with 25 points, with player/coach Lehmon Colbert chipping in with 17.
Abbey Seals Dublin Lions came agonisingly close to securing their first Super League win of the year, as they lost out 89-80 on the road to DCU Saints.
A superb 32-point display from DCU's Mike Bonaparte proved crucial though as despite the best efforts of Lions' Ramonn Nelson, Muhamed Sabic and Conroy Baltimore, Saints held on to win by nine in the end.