Ambassador UCC Glanmire were crowned Hula Hoops National Cup champions for the fourth year in a row after sweeping to a 61-48 win over Courtyard Liffey Celtics at the National Basketball Arena in Tallaght.
The experience of the likes of MVP Grainne Dwyer, Aine McKenna, Claire Rockall and Chantell Alford told as the reigning champions powered to glory.
"This is just as sweet as the first time," said Dwyer afterwards.
"It's a bit surreal. I'm emotional about it, I thought it was amazing four years ago, but this is just as sweet."
A dominant opening set the tone for Glanmire as they burst into a 9-0 lead.
A rattled Celtics regrouped, and soon it was game on thanks to a fantastic score by Sorcha Tiernan off the bench.
However the Kildare team just couldn't reel in their opponents, whose nous and quality proved the difference at a packed arena.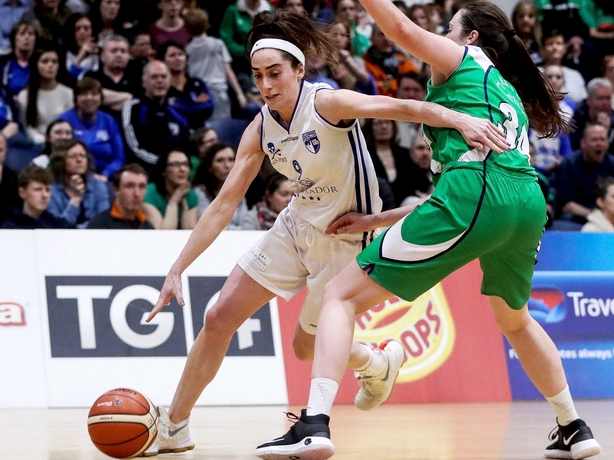 Elsewhere, Ulster Rockets edged out Marble City Hawks 55-54 in overtime of their Senior Women's National Cup final.
In a pulsating last quarter, Hawks' Kelly O'Hallahan stepped up gear, grabbing the match by the scruff of the neck and leaving just one score between the teams.
Zee Shahid-Martin responded well at the other end, but Aine Sheehy hit a massive three to close the gap to two. It was a nailbiting couple of minutes before Kelly O'Hallahan tied the game up from the free throw line (47-47) and it was into overtime.
Sheehy got a nice three-pointer to put Hawks in the lead, but it was to be a short-lived lead as Carlee Lough responded with a superb three-pointer and added two cool-headed free throws.
With just seconds on the clock, Sheehy netted an absolutely fantastic three-pointer, but time had ran out and Rockets had the glory.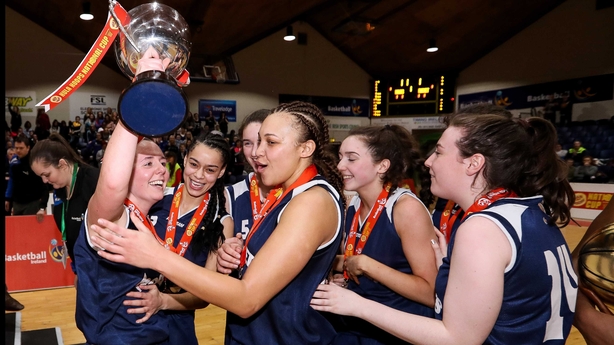 BFG Neptune added another special chapter to their club history as they secured their third cup title of the weekend when they overcame KUBS 86-75 in the Hula Hoops U20 Men's final.
And DCU Mercy made it two wins from two finals as they claimed the U20 Women'stitle with a 76-42 point win over Pyrobel Killester.
RESULTS
Hula Hoops Women's National Cup final
Courtyard Liffey Celtics 48-61 Ambassador UCC Glanmire
Hula Hoops U20 Women's National Cup final
Pyrobel Killester 42-76 DCU Mercy
Hula Hoops U20 Men's National Cup final
KUBS BC 75-85 BFG Neptune
Hula Hoops Senior Women's CupfFinal
Marble City Hawks 54-55 Ulster Rockets (after overtime)