Different journeys. And on Sunday, the same destination. The 123.ie national cross-country championships in Donegal.
For veteran Michelle Finn (defending senior women's holder), and the new kid on the block, Nick Griggs (junior men's title holder), both are aiming for silverware and a place on the Irish team for the upcoming European Championships, but their situations couldn't be any different.
Two-time Olympian Finn is juggling her role as an Irish and PE teacher at Belvedere College in Dublin with a reduced training programme, and admits it has been a challenge.
"I find it really tough," she told RTÉ Sport. "I'm usually teaching PE. I've never really taught Irish before, this is my first year teaching Irish. I've got every year group except second year.
"It's a lot of work. Even just in terms of training, I used to do sessions on Tuesdays, Thursdays, and Saturdays, and honestly, I'm just too tired to do three sessions a week.
"I've cut down to two sessions a week just Wednesdays and Saturdays. It's definitely a hard balance."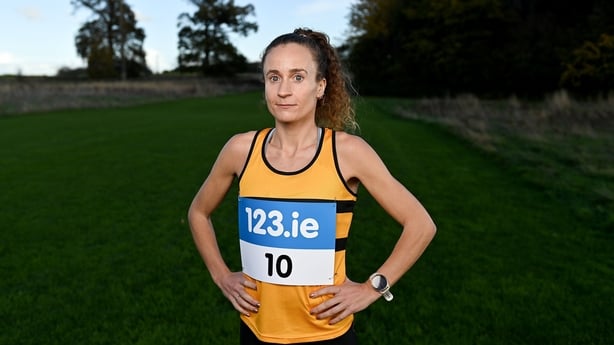 By contrast, 17-year-old Griggs is in his final year of school and plans to take a gap year before furthering his studies at Ulster University in Belfast in order to concentrate on his running.
The Tyrone native has shot out of the blocks in the last 18 months to become one of the country's brightest talents.
He is already a double European U20 Gold medallist and finished ninth in his first global final at the World U20 championships in Colombia last summer, clocking 8:04.42 in the 3,000m.
Griggs will be defending his junior title at Rosapenna Hotel and Golf Resort, Donegal, and is hoping to make a bigger impression at the Europeans in Turin having finished 16th a year ago, helping Ireland win silver.
"100%, that's the goal, to replicate what I did last year," he said. "But look, as long as I make that European team, and hopefully we can do something good in Italy
"It'll be incredibly difficult to get up there in the top five. The main thing is the team title, I feel last year I did cost us the team title with a poor performance in Dublin, it's heartbreaking when you're one point off it and if I ran anywhere near what I can run, we'd have 100% won that so hopefully I can get a bit of redemption this year and we can take home that team gold."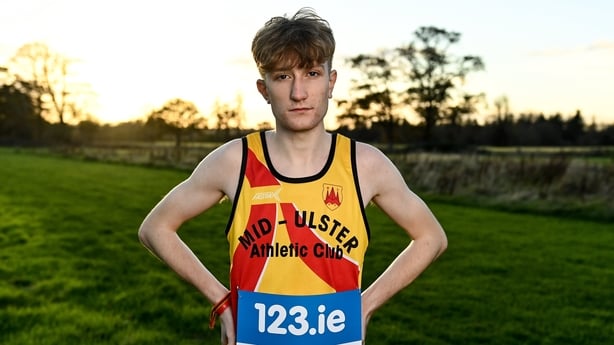 The change of venue this year from Dublin is welcome for both. Griggs' journey is a shorter one and the course "flat, firm and fast" suits him better, while Finn too is hopeful it will bring about a change in fortunes.
"I'm not disappointed it's not on in Abbottstown. I'd say my three worst races ever have been on that course. It could be a coincidence."
Last year's win in the national ranks as "probably one of the best wins in my career, if not the best", and the goal is to reproduce something similar on Sunday.
"It's a really hard race to win. You've got the best marathon runners, you've got the best 5k runners, you've got the best 1500m runners and everybody's running cross country, you don't know who's in shape.
"I don't even know myself how in shape I am for cross country. I haven't run any cross country races this year.
"The number one goal is to try and win the race again and if I can't do that, I'd like to be top-three at a minimum and make the team for Euro Cross. If I don't make the team Euro Cross, I'll be disappointed. Those are the three goals."
After pitting his wits against the best middle-distance runners at the summer's World U20 championships, Griggs is confident that under the right conditions, he can challenge the elite runners over the coming years.
"It was a mixture of things, raw emotions at the time, kind of disappointment, but also proud to be in a World final, to finish ninth," he said of his performance at altitude in Cali.
"I went into that season with the target of medalling at those World championships, and obviously I didn't achieve that, so at the end of the day when you don't achieve your goal you're always going to be somewhat disappointed, disheartened.
"But it was actually something that needed to happen, because it gives you a reality check, that you can't just come and medal at these championships. That's the expectation, but it's a lot harder than maybe I thought before I was put in that situation.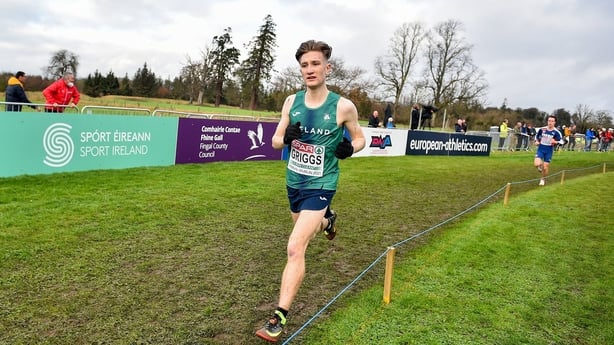 Having seen the dominant East Africans up close and personal, does he feel that in time to come that you will be able to match them?
"I definitely have the ability and hopefully the work ethic to bridge that gap. It has been proven recently. Jakob Ingebrigtsen is the obviously the main one that sticks, but also Jake Wightman.
"Nobody was expecting him to win (World gold and European silver in 2022) and he goes out there and beat them all. The Norwegians especially and those European are proving that it is not an impossible task.
"I want to prove that you don't be African or you don't have to be Norwegian or Ingebrigtsen.
"You just can be a regular guy who didn't start running until you are 14 or 15, and if you have the talent and the work ethic that you can compete with everybody at a world level."