It is fitting that Thomas Barr's best time came at arguably the high point in his career to date.
A day after winning his 400 metres hurdles semi-final with a national record in Rio at the Olympics in 2016, he gave one of the great Irish track and field performances when he threatened to medal, but was forced to settle for fourth and a second Irish record in 24 hours.
His time of 47.97 would have been good enough to medal at each of the previous three Olympics
His second-fastest time came two years later in Berlin when he raced to bronze in the European Championships, the most recent Irish athletics medal in the event.
Hopes of reaching a second successive Olympic final came unstuck at the seventh hurdle in Tokyo. It was all going to script until his stride pattern was compromised, the impact off the hurdle costing precious time. His time of 48.26 would have been enough to win the final heat, but in the grand scheme of things he was ninth overall, one place outside the final.
Some may feel that, along with some niggly injuries, the best days may be behind the 30-year-old, but the Waterford native is bullish over what he can achieve.
'If I didn't think I could still run faster, I wouldn't still be running.'
Quite simply, he wouldn't be here if he didn't think it was possible.
"I really do," he tells RTÉ Sport, "because I'm starting to get older, I'm obviously thinking, 'right where am I at?'
"If I didn't think I could still run faster, I wouldn't still be running. That's the honest truth of it because last year if I'd executed the perfect race, or what I thought was the perfect race in the semi-final in Tokyo, I would have run a PB - and it would have been a big PB of 0.3 or 0.4 of a second.
"I hit hurdle seven and it knocked me back. This year all the markers were there that I was in PB shape coming into this season, way ahead of where I was other seasons.
"I really do think I could run a PB in Munich. If everything comes right I think I can. If not there's no reason why I can't in the next year or two."
A satisfying start to the season in windy conditions in Doha was a reassuring start before an Achilles injury curtailed his early body of work, sidelining the Ferrybank AC man for five weeks.
The recent World Championships in Oregon was a reality check - "I kind of had to force a faster rhythm that I just didn't have; it wasn't there. I hadn't enough training under the belt at speed to unleash that" - but that isn't the case heading for Munich.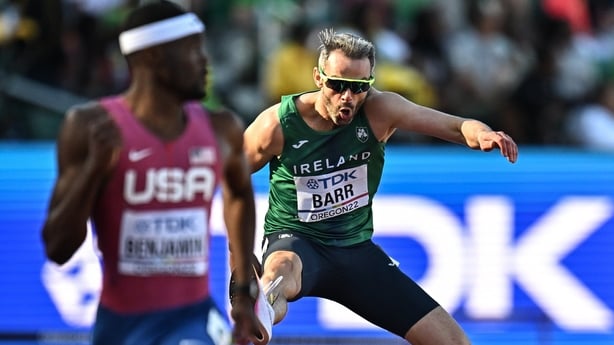 There have been heavy blocks of training and the speed is where he wants it to be.
The challenge now is perhaps a more mental than physical one.
"I was riding the wave. Year on year, I was getting to new heights. Now that it's all kind of levelled out this is where the mental side kicks in.
"I do still love training. I enjoy going to training, having a bit of craic and pushing the body as much as I can, but I wouldn't be able to do that on my own.
"It's something I really have appreciated in the last couple of years, that group around me. The mental side of it is something I hadn't made a huge amount of attention towards, but in the last couple of years I do need to be mentally fresh.
"I need to be switched on; I need to be confident going to races as well as being physically fit. I'm still enjoying it, and that's the most important part of me. Once that enjoyment disappears, I think it's going to be game over for me."
He readily admits that if he was asked prior to the Achilles setback what the target for Munich, the answer would be a podium finish.
Now? He's around too long to underestimate the demanding and chaotic nature at times of the hurdles.
The field is stacked - "Karsten Warholm (Olympic champion and world record holder) is back in fitness and he's a different league. You almost don't even look at him unless he makes a massive mess-up", with a changing of the guard from some of the guys he has competed with in previous championships.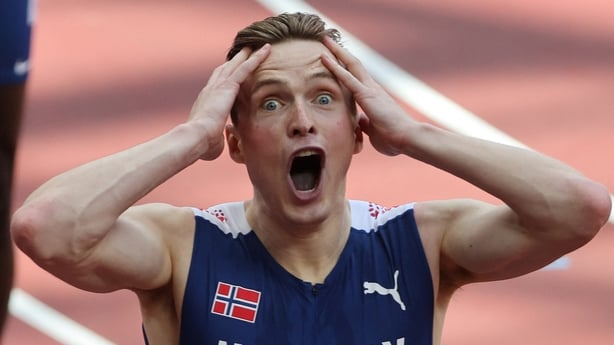 "I wouldn't say I'm afraid of anybody, but I'm hoping my own body is going to be in the right shape.
"If I can get myself into a final, there's no saying what can happen. Even in the rounds of a championship, you never know what can happen, someone can make a slip-up.
"That's what I love about the 400m hurdles, it can be very unpredictable. You can never really completely hedge your bets on someone because it's a such a technical event."
Follow live and extensive coverage of the European Athletics Championships in Munich, 15 – 21 of August, on RTÉ2.