December brings an opportunity for reflection and in that sense, even elite athletes are no different. For Ciara Mageean there was a lot to digest.
The last 12 months have brought many ups and downs, each one a learning curve.
On the positive side of the ledger is the fact the Portaferry woman joined a select band of Irish athletes that can claim to be two-time Olympians.
There was the promising 1500m time posted at the Monaco Diamond League to renew confidence ahead of Tokyo, and the year finished as part of a mixed relay team edged out of bronze position at the European Cross Country Championships in Abbottstown.
It was the setbacks however that have lingered in the memory. In March she was forced to withdraw from the European Indoors, while a month later a glute tear set her back on her Olympic schedule.
Worse was to follow at the delayed Olympics when a calf injury days out from her heat scuppered any chance of at least repeating her Rio feat of reaching the semi-finals.
The 29-year-old struggled to keep pace, finishing 10th in her heat, more than six seconds down on her PB that secured Olympic qualification in 2019.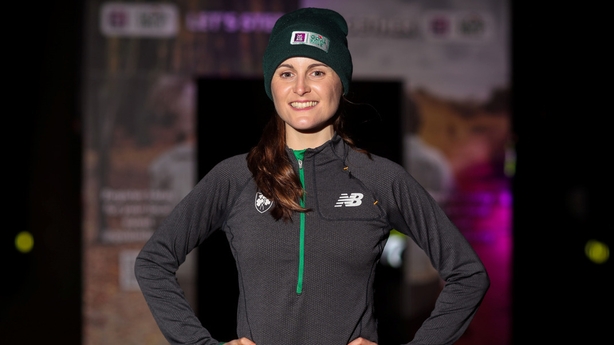 Above all else, there was the untimely passing of her former coach and mentor Jerry Kiernan in January.
"It was a tough year, all in all," she told RTÉ Sport the launch of this year's GOAL Mile.
"Jerry's passing was something that hit me really hard. It's probably something that I'll not fully ever get over. Whenever I run at home for races, particularly the national Cross-Country and the recent European Cross-Country, I expect to see him there.
In elite sport we tread a very fine tightrope between peak physical performance and something going wrong
"The injuries I picked up were super frustrating, I've never had injuries like them before that have plagued me. They were acute injuries, and it was disappointing for it to happen in an Olympic year.
"It was something that was very hard for me to come to terms with. In elite sport we tread a very fine tightrope between peak physical performance and something going wrong."
Sarah Healy also missed out on a place in the semi-finals, with Kenya's Faith Kipyegon claiming gold in the final and Laura Muir edging out Sifan Hassan for silver.
In an ideal world, Mageean would have quickly moved on from the Olympics with races pencilled into the calendar, possibly chase a personal best, spend more time with family and go on a holiday with her boyfriend, but injury put paid to all that.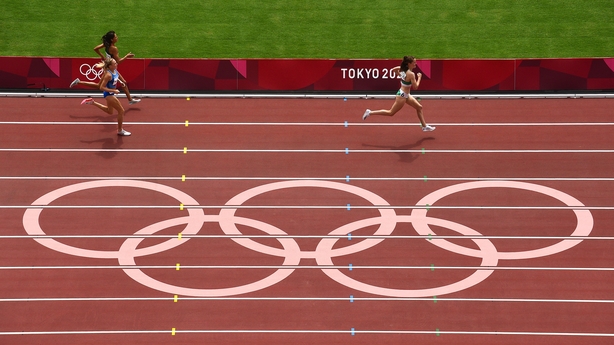 Even getting through the evening of the heat was a challenge. Her trip to the canteen was to be a quick one, but she bumped into her track rivals and words of support were exchanged.
"They are friends as well as competitors."
She then retreated to her room and the pain, mental and physical, took over. Alone with an ice-pack for her injury, the tears started flowing.
What turned out to be a tonic was that next door in the shared apartments were Sarah Healy and Nadia Power. The three opened up on their disappointments, each understanding the pain of coming up short.
"The only people that can relate are other athletes. Even talking to my siblings or boyfriend sometimes, it can be frustrating as they just don't get it. The other athletes get it."
You realise that's sport and the Olympics is so much more than just competition
There were only a couple of days before the team had to leave the Olympic village and Mageean was pleased to spend time with team-mates as well as swapping war stories with other athletes.
"You realise that's sport and the Olympics is so much more than just competition."
Similar to many sportspeople, the natural reaction to a disappointing track performance is to keep away from the phone. The prospect of draining even more confidence away from a low base is a distinct possibility, so it was with some reluctance she scrolled through her messages in the Japanese capital following her exit.
It was the pick-me-up she needed, and even more grateful for now on reflection.
"When people are feeling really strongly emotionally for you, it's so strange. People who only know you through your sport. It's so lovely.
"It's so hard to put that support into words."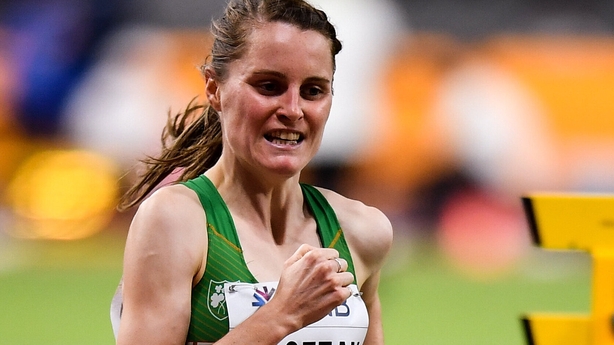 Time being something of a healer is a subjective notion, but Mageean does feel she has greater perspective on her Olympic exploits. It has been a gradual process, but the transition from disappointment and anger to acceptance is complete. She can't turn back time, but the mindset has drastically changed.
"I realise I'm a two-time Olympian. That's a fantastic achievement. I put myself out there and I raced the best race I could under the circumstances.
"That's all anyone can ask of you, and you can ask of yourself."
Soon the page turns to 2022. Training camp dates are up in the air with the impact of Covid, so the schedule for the early part of the year is as loose as it has ever been.
From there however Mageean embarks on a hectic year of racing.
The World Indoor Championships take place in March, while the Commonwealth Games in Birmingham – where she will represent Northern Ireland – the World Championships in Oregon and European Championships in Munich all take place within a four-week block.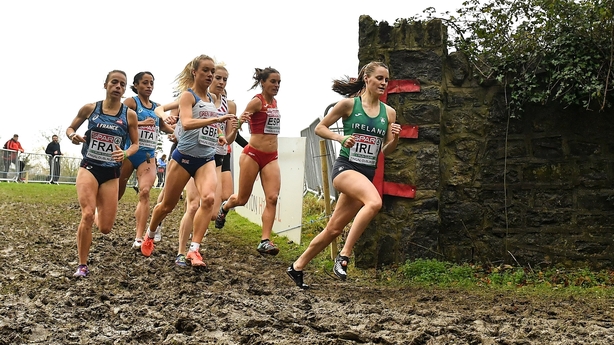 A decision whether to compete in all the events, or cherry pick what suits, will be taken later in the year.
Nestled in between those championships is the small matter of her sister's wedding, swapping the track bell for wedding bells. In the midst of her high-performance environment, it is a comforting distraction.
"It's nice to have things to bring you back down to earth, make you realise sport can be all-consuming and you can get very self-involved. It's good to get outside that bubble."
The Irish 800m and 1000m record holder is looking forward to a couple of weeks at home from Christmas as she returns from her Manchester base, but there will be little over-indulgence over the festive period. Training continues and there's a five-mile race to keep the competitive juices flowing.
This year, as tricky as it was, will give me even fuel on the fire for the years to come
Mageean will also be hosting the GOAL Mile in Portaferry on Christmas Day. She points out that a mile is just 2,000 steps when some children in Haiti walk 15,000 steps every day just to get to school.
In areas of Africa, women and children walk up to 6,000 steps to collect water.
"There is something so humbling that we can contribute something from our festive days to really help some of the poorest communities around the world."
It will bring down the curtain on an eventful 2021. Mageean has dealt with whatever has been thrown at her and is looking to take some of it as motivation for the next chapter in her racing career.
"This year, as tricky as it was, will give me even fuel on the fire for the years to come."
Complete the GOAL Mile by registering here and taking just 2,000 steps in any place, at any time during the month of December.