Sunday's SPAR European Cross Country Championships provided plenty of encouragement for Ireland's participants but Sonia O'Sullivan believes a squad system is required to help improve on that.
At the Sport Ireland Campus, Ireland claimed the team gold medal in the Men's Under-23 event with Darragh McElhinney winning the individual silver medal. The Under-20 team also took silver in their event.
The mixed relay team also came close to a bronze medal, with Sarah Healy finishing fifth in the Women's Under-23 race.
Speaking at the launch of the Irish Life Health 'Runuary' programme, O'Sullivan described those outcomes as "generally positive" but expanded on some of the structures that could help Irish athletics build on the progress in comparison to past instances when successes were not adequately harnessed.
"It seems to be there is no continuation or momentum goes on from the positive results. It just kind of peters away and then it's like starting all over again every year," she said.
"Whereas there needs to be some kind of a cross country squad set up so that people are in the squad and they feel like they have a chance to be on the team and people have to be honest and if they're picked for the team and you're not fit enough, then you shouldn't take your place. You should give it to somebody else.
"With regard to a squad and you see that people are running better than you, then the best team should be picked, no matter where they're based or where they're from."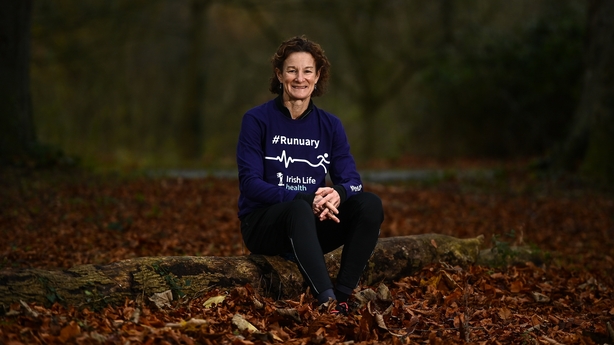 O'Sullivan singled out one event in particular that would benefit from a squad-based approach to selection.
"For the 4x1500, the relay event, I think there definitely needs to be a trial race for that event on a cross country course because you can't really pick the athletes based on their track times because it doesn't always transfer over and some athletes are very good at running at cross country and some are not. It's quite a different event, so I think that was definitely a lost opportunity yesterday to win that race," she said.
"I think maybe if there had been a trial, there might have been a different team selection."
A core of the Irish team at the championships on Sunday have also developed at home rather than take the US collegiate pathway.
There's a lot more security and I suppose it's a safer option to stay at home
O'Sullivan told RTÉ Sport that it need not be a case of prioritising staying at home over taking a chance in the US or vice versa however.
"It's different for different athletes. It can work for different people but it is quite different," she said.
"I see it with my own daughter out there and it's quite a change from what she was used to in Australia and it takes getting used to and I think it depends on how resilient you are.
"Some people go in there and it works really smoothly, other people have a few ups and downs and they have to battle through that and I think if you can get through the rough times, you're out there on your own and you're creating new support networks around you whereas I think a lot of people who stay at home, they have support networks in place already and so it's a bit of a safety net. There's a lot more security and I suppose it's a safer option to stay at home.
"It is a bit more high risk to go to America but for some people it will favour them and sometimes you just have to go and find out.
"I think a lot of the coaches in America now - and I know Marcus O'Sullivan uses this method - you sign up to go but you're not signing up for life. You're not even signing up for four years. You sign up for one year and if you like it, you keep going."
O'Sullivan, an alumni of the programme at Villanova University in Pennsylvania, where she started on a scholarship in 1987 was coincidentally back in her alma mater in late October for the first time in aeons and the visit stirred fond memories 30 years on.
"That was really nice and I hadn't been back for quite a long time and it helps a lot when you go back to university when there's people still there who you connect with - people like (men's track and field head coach) Marcus O'Sullivan and the women's coach Gina Procaccio - so I'm very familiar with some people there, so you feel welcomed when you go back and to meet the current athletes as well.
"But it's interesting to see how they manage things now because it is a very different way of being an athlete in college than when I was going to college."