Rumours of Michael McKillop's retirement have been greatly exaggerated, according to the man himself.
The four-time Paralympic gold medallist appeared to be ready to hang up his spikes in the wake of last week's T38 1500m final at the Tokyo Games.
McKillop finished in a disappointing eighth place in Tokyo and in the immediate aftermath gave an emotional interview where he said that he had competed in his final Paralympic games and strongly hinted that he was ready to walk away from athletics entirely.
Speaking so soon after that race the 31-year-old talked of 'leaving his spikes out on the track and walking away' but given the perspective that only a few nights in your own bed can bring, McKillop feels like he still has unfinished business.
"It's funny because a lot of people have talked about retirement and in the interview I gave, I didn't confirm anything there," he said.
"Coming home, I've spoken to my parents and my wife and obviously I'm slightly on a break at the moment and haven't fully thought about it.
"A lot of people talk about the itch and unfortunately I didn't get to scratch the itch fully in Tokyo, due to the poor performance and whatever happened, so I don't believe that I will be completely stepping away from athletics at this stage.
"I believe there's an itch that's still there and I need to give a better representation of myself before departing the sport."
While nothing has been decided for certain yet, finishing last in a final is not the way that one of Ireland's most successful athletes wants to go out and McKillop is already eyeing up the Kobe World Championships next year.
'We all look up to this guy, he's a true legend' - Four time Paralympic gold medallist Michael McKillop takes the plaudits from competitors and confirms he's competed in last Paralympic Games in an emotional interview after finishing 8th in the T38 1500m final pic.twitter.com/yS5Y6hWKFF

— RTÉ Sport (@RTEsport) September 4, 2021
The Antrim man does not believe that he did himself or his legacy justice in Tokyo and is eager to put that right next year, whether that would be him going out on a high or a springboard to something even more.
"I think if I had been competitive and missed out on a medal that would have been a little bit more satisfactory," he said.
"But because of what went on in the race and completely not having a performance that lived up to my expectations, my coach's expectations or just in general in terms of time, I think there's a greater chance of me continuing on to compete in Kobe next year, definitely.
"I think a lot of what other people think of me and don't want people to think that I've gone back on my word. I still stand on Paris 2024 will 99% not happen but I always hope that something could go really seriously right and I could pick up a medal in the world championships, but we just don't know until the world championships next.
"The plan in my head is to give it one last shot and get on that podium, and I believe that is possible, but I guess I've got to get my head down, shut up and get the work done because I can't go on my history anymore.
"I haven't medalled at two championships so if I really want to be taken seriously, I've got to put myself in a better position to be able to deal with the pressure and perform on the night."
While McKillop insists that the 2024 Paralympic Games are not entering into his thoughts, there's a shorter window this time around with the Covid-19 pandemic meaning that it's just three, rather than four years until the next games.
He would still only be 34 by the time of the Paris Games but it would take a very particular set of circumstances for McKillop to target them, including winning a medal in Kobe, and he pointed out that it's not just his decision to make.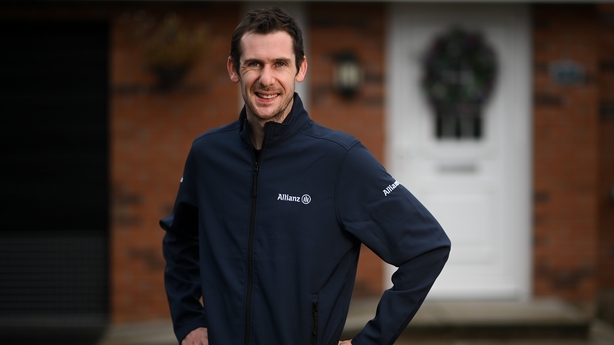 "It is 100% based on a medal next year, no doubt about it," he said. "If I don't win a medal regardless of performance, regardless of if I finish fourth and am really close.
"I just believe that if I don't win a medal then that is an acceptable way of going out whereas last Saturday was not an acceptable way of departing the sport that I've been involved in for 20-odd years and 16 in Para sports.
"It's definitely something I've considered from that day but not something I've fully decided because there's a lot of stakeholders that I depend on for funding help, for physiotherapy and things like that, and everyone has to be in agreement for that to continue.
"I have to be able to support my family and obviously financial support is vital if I am to continue, so that's my ambition personally, but there's a lot more to it than me and that will be decided probably in the next two to three weeks."
Part of the reason that McKillop is so eager to compete again and put things right is that he can't pinpoint just where things went wrong for him in Tokyo.
He feels that he didn't do himself or his team justice out there and even now it still frustrated that he can't be sure what caused that.
"I think it was just an overall thing, I know 100% for a fact that I was in really good shape," he said.
"When I last competed I ran a time quicker than won the bronze medal in Tokyo at the start of July, just before I went to Portugal on a pre-Games camp.
"I knew I was in better shape than when I ran that 4:03 so that's kind of why it's so frustrating that I was unable to perform at a higher standard and be competitive.
"I'm still speechless in terms of my performance because my dad phoned me this morning and was trying to get a grasp, and he's kind of frustrated not with me personally, but with how it went down and I don't think either of us have closure at this moment in time.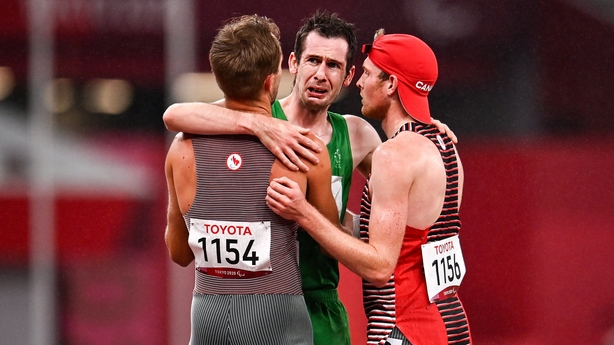 "But that with time will probably subside and hopefully I'll refocus in a couple of weeks, I'll sit down and have a full debrief with the rest of my team.
"My dad obviously as a coach questions himself and questions his plans, and did we do something wrong in the lead-up to the Games, but for me, I felt I was in the best shape I was in for a very long time, a session that I did a week out from the competition was probably one of my best sessions all year.
"So it's frustrating not to be able to put a finger on what went wrong apart from what went wrong, apart from performing, and you have to accept that.
"That's sport, and not everyone gets it right every single time, but it just so happens that I didn't get it right on the biggest stage and it's hard to take but being humble and accepting it and moving on is the best way I can deal with things that are disappointing, and putting them right in a more positive, ambitious way.
"My ambition next year, as I said, is to go to the world champs but that will be decided in the coming weeks."
Regardless of whether McKillop does come back, he will go down as one of the most successful Irish athletes ever to step out on a track and it's impossible to shake the feeling that a man who has achieved so much in the sport should be able to go out on his own terms, whatever they may be.