RTÉ athletics analyst David Gillick described the Tokyo Games as a "mixed" affair for Ireland's track and field competitors and admitted it was likely that the same conversations would crop up after the Paris Olympics in three years' time.
While the combined efforts of the boxers and rowers saw Ireland accumulate four medals and crack into the top 40 in the medal table, Ireland failed to register a medal on the track for the fifth Games running - though Rob Heffernan did scoop a bronze in the walk (a road race) in London 2012.
"I wouldn't say it was a successful Games," Gillick told RTÉ2fm's Game On.
"You've got to look at it more individually and look at how people got on in relation to their own times and seasons.
"As much as we had a relatively large team going to the Olympic Games in track and field, a lot of our athletes qualified in quota places. No discredit to them, it is an amazing achievement to get there. But when you go to the elite of the elite, I think a few people will come home with arguably a reality check in terms of where they are in relation to that level.
"If you go to our top athletes. If you look at Brendan Boyce, 10th in the 50k walk, a very, very good performance, when you factor in the conditions. Tom Barr, he was ninth, he was our best performing athlete, individually. Again, he would have wanted more, he would have wanted to be in that final. But if you look at his event, that was arguably the greatest final in the history of athletics. I still think Tom is capable of getting to that final, it didn't happen for him.
"Overall, I think it's very mixed. There was a good performance from the relay team to make that final. That team has already qualified for Oregon next year and the world champs.
"There were a few positives in there. Andrew Coscoran, I was very impressed with. The way he handled himself in the heat of the 1500m, how he managed his race and how he put himself in contention was admirable.
"Some athletes didn't put themselves aggressively in races and give themselves every opportunity to qualify."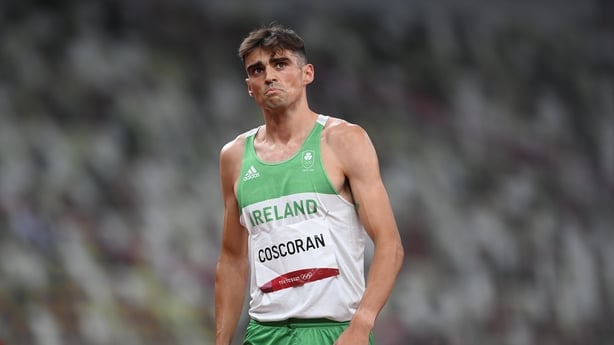 Discussing the matter alongside Ian O'Riordan from the Irish Times, Gillick said he feared Ireland were falling behind in athletics due to the lack of a cohesive or well-organised coaching apparatus and pointed to the example of Irish boxing, where both the club coaches on the ground and the high performance arm were in perfect synchronicity, something athletics is currently struggling to match.
"We will be having the same conversation post-Paris," said Gillick. "We need to really sit down and have a good debrief. There has to be questions asked.
"It's how you build high performance. Is high performance an administrative role or is it more of a coaching role? I think we're stumbling around that, we're not really sure how to implement it and what we're trying to achieve.
"When you look at the sports, boxing and rowing, where we picked up medals - one thing that really struck me, in boxing, was the inclusion of club coaches. Kellie referred to that in her own club. She's got a club coach and then she has Zaur (Antia) and all the guys in the high performance unit. They seem to have married that very well, that cohesion between both groups, the communication and putting a plan in place, seems to have worked.
"Whereas, I don't think we're there yet in terms of athletics. There's a load of people out there coaching but there's no cohesive unit. I think that's where it's beginning to fall down. We don't have any full-time coaches in terms of athletics on the ground.
"I think we're falling behind a little. That's my big worry when you go to an Olympics or a world champs and they're all on the starting line but it's not a level playing field. We can give them all the facilities and services but the fundamental thing is that full-time coach element and I don't think we're yet.
"When you look at rowing, they've got full-time coaches, and again I know it's one discipline - it's rowing - and athletics can be very difficult because you've got walks, marathons, road, track, field, jumps and throwing, so it's a little more complex. But I don't think we've really improved."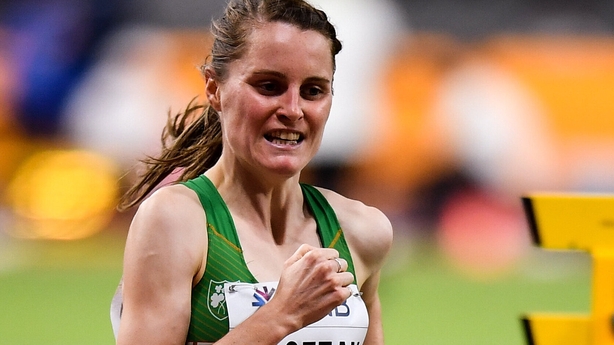 A total of 43 countries claimed medals in athletics in Tokyo 2020 but Ireland weren't among them.
From the current remove, Gillick suspects there is little prospect of Ireland scooping track and field medals in Paris - even reaching finals is a benchmark that is beyond most of our prospects.
"When you see smaller countries winning medals at athletics, you ask yourself why aren't we there? With all our successes at worlds, at Europeans, or even Olympics in the past, we haven't really grabbed it and moved forward.
"If we're not at a point where we can challenge for podiums, can we at least challenge for finals? And we're not at that level either.
"There's a few people, the outliers, who can make finals, the Ciaras (Mageean), the Toms (Barr), and some of the walkers, the Brendans (Boyce), could be high up. But we're still at a point of qualification. And we can't really talk about medals until we have people regularly making finals. And we're not there yet. So, there's a huge gap."