Steeplechaser Michelle Finn and hurdler Thomas Barr have qualified for the Olympics after their respective events in a Continental Tour Gold event in Finland.
Taking nine seconds of her personal best, Finn recorded a time of 9:29:25, which is the second fastest time ever by an Irish runner in the 3000m race.
The 31-year-old, who represented Ireland at Rio 2016, said: "I finally ran a time I knew I should be running. I don't know what took me so long. I'm so happy."
Meanwhile, Barr ran his fastest time since 2018 as he won the 400m hurdles in 48.39 at the Paavo Nurmi Games in Turku and simultaneously booked a place on the plane to Tokyo.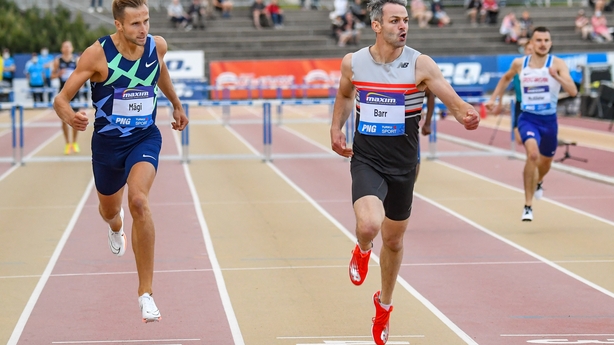 The Waterford man said: "Normally I'm still only warming up at this time of year.
"Considering how compressed this season was, I didn't have much room for error so I'm back on the horse just in time.
"Since Rio the 400m hurdles has gotten a lot harder, but in an Olympic final, or in any major championship final, anything can happen, so if I'm there or thereabouts, I'll be ready to mop up the spillage."
Elsewhere, Emmet Brennan put the cherry on top of what's been a brilliant week for Ireland's boxers as he booked his ticket to the Tokyo Games with a gutsy performance in Paris.