In the summer of 1996, an enduring image was seared into the minds of the Irish public.
The scene was the Olympic Games in Atlanta, the moment was when Sonia O'Sullivan drifted to the back of the field, in the final of the 5000 meters, and ran into the tunnel with two laps to go, unable to finish the race due to illness.
A nation captivated by the young Cork woman felt the pain of her dreams slipping away along with her. It was brutal and devastating.
Three days later, the 1500 meters didn't go to plan either, O'Sullivan failed to qualify for the semi-finals. Her Olympics ended in cruel disappointment.
An athlete at the peak of the powers, battered and bruised, she had to pick herself up and go again.
"I never really got to talk to anyone properly about how to manage such a huge loss and come out of that and build yourself back up again," said O'Sullivan speaking on We Become Heroes, an RTÉ Sport podcast.
We need your consent to load this comcast-player contentWe use comcast-player to manage extra content that can set cookies on your device and collect data about your activity. Please review their details and accept them to load the content.Manage Preferences
"It was really just me wanting to be better again myself and I think maybe it went back to one of my first coaches in Cork, Sean Kennedy.
"I got injured as a 17-year-old; I can always remember him walking around the field with me and he would say 'a great athlete will always come back, you just have to give it time and keep building yourself up again slowly'.
"I suppose if it was more modern times, I would have been able to pick up the phone to him or send him and email, have that communication. Say remember 'when you said this, how can I apply that to where I am now' and maybe I did that in my own head but there is no doubt that it took a lot longer than it should have.
"We all know now, that when you have issues and problems and set-backs, that the more you can talk about it and share it with people, the easier it is to deal with it and to push on and believe that you will get yourself back there eventually."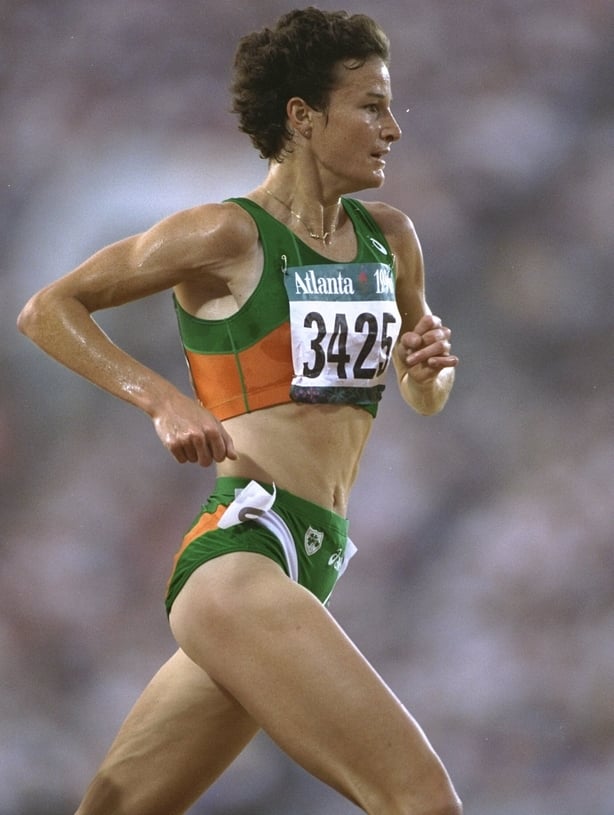 There is no denying that it was a tough time for O'Sullivan. There was so much hope and expectation surrounding her in the lead-up to the Atlanta Games. But it was the fact that running was all she knew that made it harder to come back from the disappointment.
From school, to college in America, to running on the international stage, her whole life was wrapped up in her sport.
"It was all I really knew, I had to make it successful, I had to make it back because it was all I wanted," she said.
"I think when you have that drive and that energy you will eventually make it happen.
"I flipped a switch and things started going the right way"
"As much as it would have been nice to have had people to talk to regularly and I did have people to talk to on occasion, but often I was in London and the people I was closest to were in America.
"People like Frank O'Mara and Marcus O'Sullivan, so I would have talked to them in the summer months but in the winter they all went back to their families and I was still a bit isolated then because I didn't have that winter support crew that people needed.
"I just had to work things out. I don't know how I did it, but every now and then, I flipped a switch and things started going the right way."
The most significant part of O'Sullivan getting back on track was meeting coach Alan Storey.
He had a running group made up of all sorts of runners of different abilities, very few Olympic athletes.
Many who worked all day and then attended a session in the evening.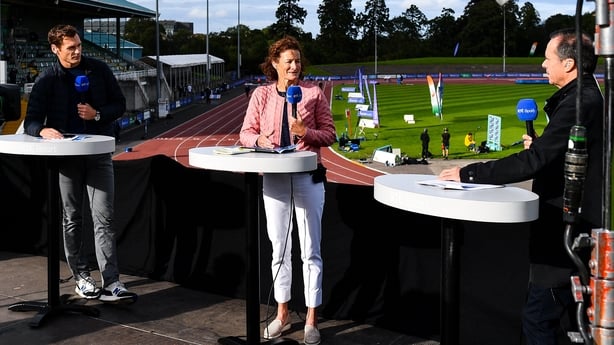 Training in a normal environment rather than a high performance one was exactly what O'Sullivan needed.
"It was more fun for me, I enjoyed it and I was able to get a lot of good work done without really standing out.
"That's always been part of my life, seeing the normalcy of everything rather than having to stand out and expecting more, just to be treated as normal, and then to blend in with other people."
Along with O'Sullivan wanting to return to the top of her game and bounce back from Atlanta, the Irish people wanted it too. They had been with her every step of her career and knew she wasn't done yet.
"There was a great degree of hope to put myself back together again," she said.
"There was a very positive feeling of support from people in Ireland even from the media in Ireland.
"Tom O'Riordan wrote me a letter, in 1996 or 97, it was a letter written, not as a media person, but as somebody who cared for and appreciated what I did, and it was making suggestions for what training I might do.
"Just really trying to check if I need to do something different, something I hadn't thought about. I saved things like that because they mean something to you when someone actually puts pen to paper, it encourages you to keep going and not give up yet."
O'Sullivan always believed she would get it back, of course there were times when she didn't enjoy going out for a run, where she felt that the purpose of it all was missing but once she had a focus and a goal she found her way.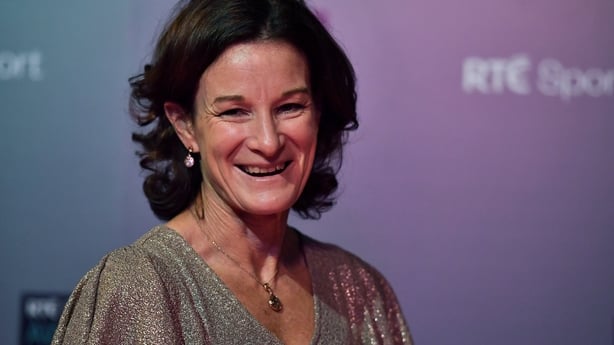 She said: "I always needed a goal and a target to aim for, when I did start back training with Alan, we aimed for a road race in Hawaii, one that I had been to the previous year and we said, 'it's a nice trip we will work towards that'.
"I think as the weeks went on, I started to get fitter, to keep up and to run better in training. These were all immeasurable training sessions, they weren't on a track, they were on the road around housing estates in London in the dark and I had nothing to compare then to except the people around me and how comfortable I was keeping up with the different people each week.
"When you start to feel you are running better, you start to gain that bit of confidence in yourself again, you get more positive energy and you start to enjoy what you are doing again and at the end of the day it all comes down to that.
"As hard as it is to work hard and be the best that you can be, you have to enjoy that work. I think all athletes that compete at a high level, they work hard and sacrifice a lot, but they are not really sacrifices if you enjoy doing it and everything you put in is leading to some challenge you take and hopefully a reward that you will get."
We Become Heroes is a podcast hosted by RTÉ Sport journalist Marie Crowe, featuring some of Ireland's biggest sports stars.
You can watch the interview with Sonia O'Sullivan above or listen on Apple Podcasts, Soundcloud, Spotify or wherever you get your podcasts.