Leon Reid has a thick skin.
The Irish sprinter spent most of his childhood moving around foster homes, watching friends and family fall into drugs and crime.
He used his talent for athletics to escape those pitfalls, and - having transferred his allegiance from Great Britain to Ireland, the country of his mother's birth, in 2018 - his star continues to rise.
Reid will head to the European Indoors on Friday week off the back of a great showing at the Elite ILH Micro Meeting at Abbotstown, where he clocked lifetime bests in the 60 metres and 200 metres.
When he first came on the scene, online trolls threw depressingly familiar jibes his way with regards to his accent and the colour of his skin. Reid is used to it.
What he is less accustomed to is getting such remarks from a fellow athlete.
"The one I get the most is, 'how can you be Irish when you're black?'" he said at the launch of 'Don't Scroll By', a new initiative by the Olympic Federation of Ireland to take a zero-tolerance approach to online hate speech.
"I had it in the hotel yesterday when I was helping some girl get some water. It's not just online. It's a very uneducated [question]. That actually happened in Madrid, where I am now. It was an American athlete.
"I try not to give it too much thought. I leave them be, let them get on with themselves.
"At the hotel, I could have been like, 'who do you think you're talking to?' But it's not worth my time, it's not worth my energy. I don't want to send that energy out. If they want to think that and portray that then it's up to them. That's not what I'm about.
"I can't educate every person I come across, or educate them in history or anything like that. I'm not going to do it anyway, it's not my job to. I'm here to compete and I'm here to represent my county. I have the flag on my back. That's all I can do, just worry about myself."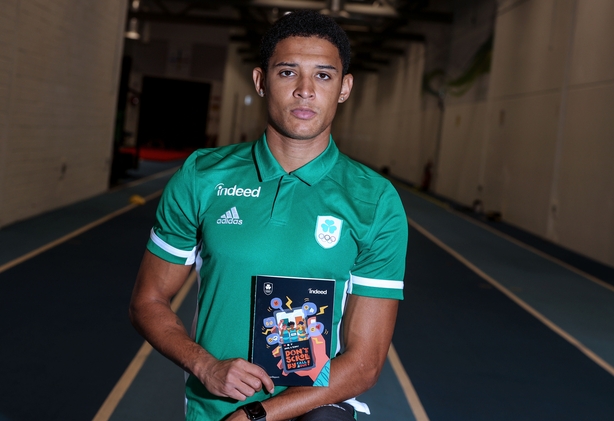 Reid is in the Spanish capital for a World Indoor Tour meeting which takes place on Wednesday.
Based in Birmingham, he was thrilled to get back to Ireland last weekend to link up with team-mates after a winter of training solitude and endless Covid-19 tests.
The competition within Irish athletics may be fierce, but the camaraderie remains strong.
"I had another test yesterday," he said. "The girl nearly took part of my brain she was digging so deep!
"I think of it like drug testing. People think that you don't want people watching you pee into a cup but it's part of a job. If I can do this to travel around and represent my country, then I'll do it every day of the week if I have to.
"One of the days when I was over in Ireland I was trying to get into Morton Stadium. It was locked up. I did a lap of the stadium trying to find a way in.
"Brian Gregan's coach was there so I shouted through the gate and he let me in. So I was able to train with Brian, then go indoors and mingle with the other athletes. The competition was a real weight off my shoulders, especially because I did so well. I was in a more relaxed state. It was amazing to see those people again."
The hot topic in athletics right now is the enormous impact shoe technology is having on times. Competition-legal running shoes enhanced with carbon fibre plates and responsive foams are helping athletes run faster than ever before, though Reid has so far resisted the revolution.
"I'm sticking with what I have," he said. "That's what works for me. I like to keep things simple
"Twenty years ago, they were probably saying, 'carbon fibre, that's cheating, they're super-light and you shouldn't be wearing those'. Or, 'the tracks are different, that's not fair on other athletes, some people can get access to certain tracks'.
"It's the way the sport is going. Technology is advancing. It's going to be weird with all the different times. You're going to get national records broken, European records, stadium records.
"But it happened 10 years ago, it happened 20 years ago. It's going to keep happening as technology advances. As long as we can do it in a safe way for athletes, I'm all for it."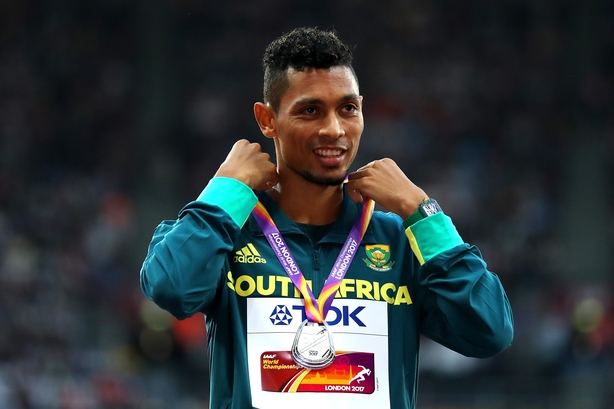 Reid also offered his thoughts on the decision of South African 400m star Wayde van Niekerk to split with long-time coach and mentor, 79-year-old Tannie Ans Botha, to train alongside the likes of Noah Lyles and Shaunae Miller-Uibo in Florida in the run-up to the Tokyo Games.
Reid struck up a friendship with Van Niekerk around seven years ago and travelled to South Africa last May to train with the Rio Games gold medallist.
"In South Africa at the moment I know they have new [coronavirus] strains coming out all over the world," he said.
"If that is restricting his training, moving is the best thing for him. It's not like he's never going to talk to Tannie Ans again. It was more that he is going to train with the current world champion, world medallist, European medallist. You have got to put yourself in that position.
"He has the world record and people forget that because he is so chill and nice and he is not like, 'I am the best'.
"To get to that level you have to train yourself with that level so I know that he is thinking it is not just the training, it is the mental side as well."
For more information on the 'Don't Scroll By' campaign, you can log on to Olympics.ie