We're less than 200 days away from the scheduled start of the Olympic Games, with athletes hugely uncertain about if and when the event will take place.
Tokyo is under a state of emergency over a spike in Covid-19 cases, qualification events have been wiped out, and lifelong dreams are hanging by a thread.
Given the uncertainty of it all, it's become almost impossible for athletes to get their conditioning spot on.
Speaking to RTÉ's Game On, three Irish hopefuls offered an insight into the current difficulties they face.
Cork sprinter Phil Healy is in the most secure position, in terms of making it to the Games, but she admits that it's been a tough year.
"At the moment, the top 56 in the world are going to be selected for the 200m," Healy said.
"That's the one I'm aiming for. I'm currently ranked 25th so I'm in a really good position at the moment.
"Qualification has been frozen because of the pandemic from about April up to the start of December. That's all opened up again now so every athlete has the opportunity to push their rankings up higher to get the qualification standard and build their average because it tales your average over five [races] and then you can get up the rankings.
"Different competitions carry a different weighting in terms of ranking points so you need to pick carefully. Where are you going to pick up the best points? Where is the best opportunity to race? 
"It is a hard position for athletes at the moment."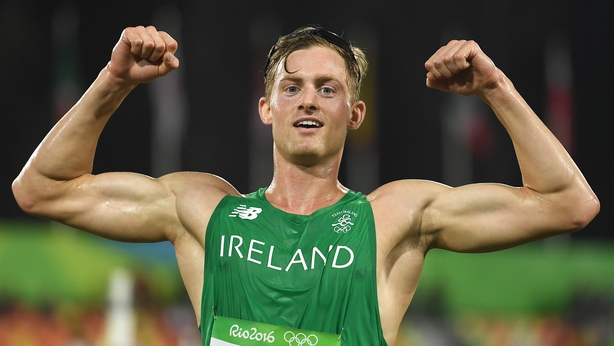 Pentathlete Arthur Lanigan O'Keeffe requires more competition to seal his place in Japan.
"The way it works in pentathlon is, they have a window where you have to get three good competitions," he said. "You get ranking points, and they're scored out of three competitions.
"Our window opened last year for one World Cup. I'd a good result there, I came third. Now I need two average competitions. The problem is, we're due to have them starting in March.
"The first one is in Hungary. Then we're going to go for two in Bulgaria. Then we're meant to go to Korea. Then we're meant to go back to Belarus. Logistically, with everything that's going on in Europe with Covid-19, will these competitions go ahead?
"Potentially they won't and maybe they'll have to come up with a different qualification strategy."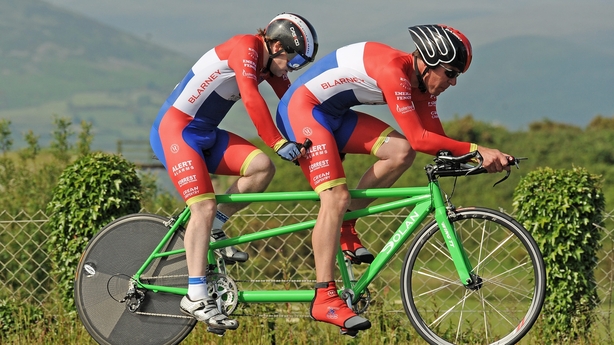 The Paralympics is due to start in August. Track cyclist Martin Gordon is hoping to be there but he too is unsure of how realistic his aspirations are right now.
"It's a bit up in the air at the moment," he admitted. There's no competition and our qualification process is where berths are allocated to nations on ranking points. 
"Then it's down to the national governing body to apply places to the athletes based on results and different criteria.
"We're very hopeful competition goes ahead later this year at the end of quarter 1, but more than likely quarter 2. It is very much a case of waiting, hoping, and wishing the competition goes ahead.
"Otherwise it'll be back to the drawing board for criteria for the governing body. It's definitely a precarious situation for all of us. We just don't know where we sit.
"I specialise in track sprinting so I race on indoor cycling tracks. Getting that intensity in training, there's no lack of that, but of course match practice, there's not a lot of that going on. We haven't been on a velodrome for almost a year. You're not getting race fitness into your legs, you're not getting the technical work on the track done. We don't have a velodrome in Ireland."