In an alternative universe, Thomas Barr would be reflecting on a second Olympic experience at this time of year.
But like elite athletes across the globe, the 400 metre hurdler's year was turned upside down by the impact of the Covid-19 pandemic, with the Tokyo Games pushed back a calendar year to the summer of 2021.
But speaking to RTÉ's Game On alongside sister and former Olympian Jessie Barr, who specialises in sports psychology, the Waterford native says he is firmly on track in terms of preparations for the delayed Games.
"We're after resetting and back into the mindset for getting ready for a one year postponed games, so we're hoping all goes smooth between now and then," he said.
"I am looking forward to putting in the miles on the clock at the moment so that when it does come to the summer, then I can be giddy when I start running well.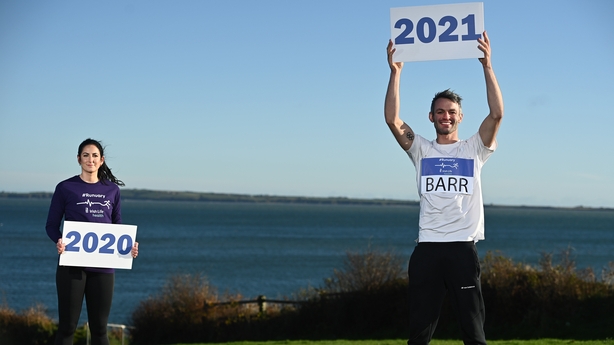 "But at the moment, it's all the winter slog. I'm enjoying it and with the easing of the lockdown and stuff, we can train a little bit more as a squad again in Limerick and that's what I thrive off. I need that squad, that group sort of mentality, to have the bit of craic at training which keeps me going and gets me through the winter."  
From a sports psychology perspective, Jessie Barr feels that the sense of a tangible target will help focus minds heading into the start of 2021, with some athletes understandably tentative about an uncertain upcoming few months.
"At this stage, all athletes are kind of in the same boat at this stage. It is a chance to reset and a new opportunity to go for a Games that for a while looked like it might not happen even the second time round, so it's exciting coming into the end what has been such a challenging year for everyone," she said. 
"There's a feeling of people holding their breath and being kind of scared to say, 'Yeah, I'm going full force into next year'.
"But for the athletes I work with, I encourage them to just plan as if things are going ahead. Because everything is so uncertain, if you kind of hold off on plans and don't really prepare and you're not really sure, you're not going to be ready for the Games if they do actually go ahead."