Irish pentathlete Sive Brassil believes that an extra year's preparation for the Olympics will ultimately benefit her, as she looks to secure her place at next summer's Tokyo Games. 
Brassil, who competes in the Modern Pentathlon, has endured the same kind of stop-start build-up to the games as all Olympic hopefuls.
However, despite the chaotic nature of this year and everything that Covid-19 has brought, the Galway native has been able to find some positives in 2020, even if her training suffered at times. 
Given the multi-discipline nature of the Modern Pentathlon, Brassil was unable to continue with most of the events that make up her sport during the first lockdown of the year. 
Preparations for fencing, swimming and show-jumping were put on hold, while she could at continue running and laser shooting while in lockdown. 
"Obviously back in March was when it became clear that things weren't going to go according to schedule," she explained to RTÉ Sport. "I just quickly readjusted to the new timeframe from as early on as I could to get prepared and get in the right headspace. 
"I'm still relatively young in the sport of pentathlon so the extra year has definitely helped, I've been able to get another year of training in, another year of experience, especially with the technical events where there's always room for improvement on those." 
"The difference between the first lockdown and this is that in the first one I wasn't able to do any fencing or horse riding so I made the best with what I could do. I did extra running and lots of drills and skill work and I did Zoom fencing lessons with my coach. 
"This time around it's really great that the elite athletes can still go about our training, so it's really good to be able to train fully this time around. 
"We have a really good facility there on the Sports Campus and it's great to be able to keep working with my coach."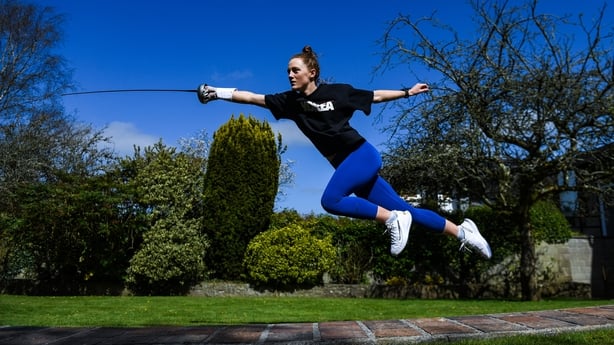 The timing of the first lockdown in March was a blow for Brassil, coming as it did just weeks after a 16th place finish at the Pentathlon World Cup in Cairo boosted her chances of Olympic qualification. 
Finishing 16th in both the World Cup and last year's European Championships has left Brassil nicely poised to book her plane tickets to Tokyo next summer. 
The 26-year-old is now building towards five ranking events next year, including the World Championships in Minsk, which will hopefully see her join her team-mate Natalya Coyle, who has already qualified.
"There's a few different routes," Brassil explained. "There's qualifying through World Rankings which I'm mostly targeting and there's three direct spots at the World Championships. 
"I have five competitions coming up from the end of March to the start of June and it's just about trying to have the best Olympic ranking at the end of those competitions. 
"At the moment I'm in and around where I need to be so I just need to stay in that top ranking.
"I'm hoping after putting in another year of training and work to get some higher finishes and better results next year to really seal the deal." 
At the moment, everything is focused at building towards those events, although Brassil admits she has one eye on the Olympics. 
While she's taking nothing for granted, the Galway women is eager to be at the absolute peak of her powers when the Tokyo Games roll around.
"The end of March is when competition starts again and coming into the summer is when the last qualification competitions will be," she said, 
"With Tokyo in August I don't want to be peaking too early in the year and I kind of want to build throughout so I'll be looking to be getting into really good shape around the end of March and just getting better from then on. 
"I don't want to be peaking too soon and I'm still in the winter training block at the moment. 
"At the moment I'm running six times a day, I'm swimming four times a day and we get access to the pool whenever we need. 
"Fencing was tricky because you need people to fence with but we've got ourselves within the squad and we've been able to get one or two more people to join us to get numbers, which has been really helpful. 
"Fencing has been socially distancing before it was cool, we have the masks and everything so it's fairly Covid friendly. 
"We've been able to have horse-riding lessons and shooting is the same, we do it at the Sports Campus."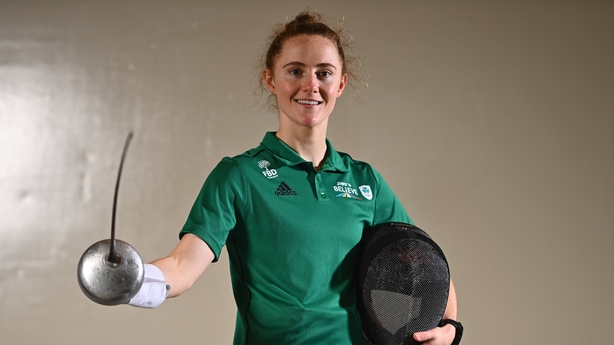 Brassil is coupling her Olympic preparation with work on the Olympic Federation of Ireland's Dare to Believe program, a project aimed at schools whereby athlete ambassadors give talks and teach primary school students about Olympic values.
"We go into primary schools and the schools are given a Dare to Believe curriculum where they learn about the different Olympic values and they get a visit from an ambassador. At the moment it's a Zoom visit.
"We share our story through sport with the kids and we get the think about goal-setting. The main message is for them to have Olympic sized dreams but it might not be in sport, it might be to be a teacher or a dancer or a YouTube star. 
"It's really great to hear all of their ideas and dreams and even just to get them thinking about it."
And what of Brassil's goal-setting? Well she has her sights firmly set on an Olympic medal.
"Ireland is only going from strength to strength at the Olympics," she insisted. "We're no longer a country that are just looking to have numbers at the Olympics and to have bodies there.
We've got a really good high-performance mindset now and if I get the chance to go and represent Ireland I'll want to be all-guns-blazing, I'll really be going for the podium."
Sive Brassil was speaking at the launch of the Olympic Federation of Ireland's 'Dare to Believe' programme, which will see 25 Irish athletes visit schools across Ireland, telling their own personal and sporting stories and teaching students how to set goals and adopt healthy lifestyles through participation in sport.