Like the vast majority of elite athletes across all sports, Ciara Mageean has to remind herself to savour the good times.
The 28-year-old enjoyed a sparkling 2019 season and appeared to be hitting form at just the right time with Tokyo 2020 on her hitlist.
The coronavirus has altered the global outlook in an extreme manner and the summer's Games have been put back to 2021.
The 28-year-old finished 10th in her first ever world final in Doha as Sifan Hassan swept to victory in the 1500m in Doha in what was an ultra-competitive field.
The Portaferry native began this season with a national indoor 1500-metre record in Boston and ran a personal best when taking victory in the unfamiliar distance of 3,000 metres at the AIT International Grand Prix in February.
The break in action has allowed Mageean time to reflect; acknowledging her achievements at the time they happen is something she is trying to master.
"As soon as I finish a Championships, I'm thinking of the next one. I don't really stop to enjoy it," she told RTÉ Radio 1's Des's Island Discs.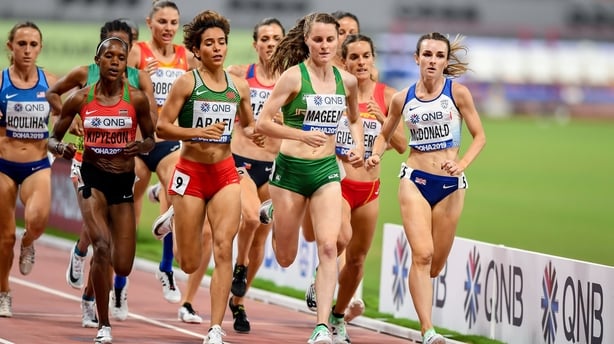 "That's why I tell myself, 'don't forget to smell the roses' because I finished the World Championships last year in 10th place, which was a huge feat for me. That was my first world final.
"To finish 10th was brilliant, but as soon as I stepped off the track, I said to my coach: 'What do I have to do to eclipse the gap?, because I don't want to be 10th'".
The Manchester-based athlete normally has a jam-packed schedule throughout the year, something that suits her in order to maintain focus.
"I feel quite lucky as an athlete and a middle distance athlete that I run cross-country as well for Ireland, so I finish the track season and cross-country rolls around quickly. Then indoors, then outdoors, so there is always something for me to focus on.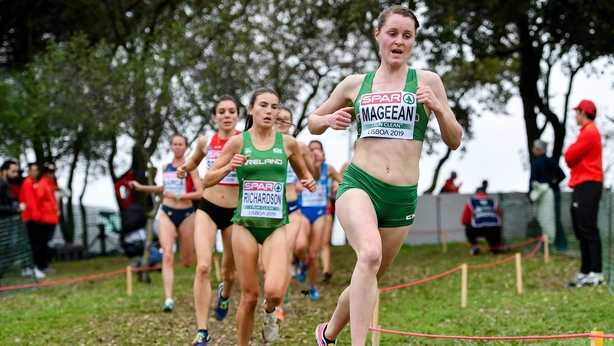 "That's fantastic as that really helps the mind because training is tough and I'm exhausted by the end of the week, but I always have a goal in sight."
Japan and the International Olympic Committee made the unprecedented decision last month to delay the Games for a year, as the world battles the virus that has infected 2.3 million people and killed more than 150,000 globally.
While questions persist whether the Games can go ahead 15 months from now, as a vaccine could still be at least a year away, according to the most optimistic estimates, the Irish athlete says it has throw up all sorts of issues for those hoping to partake.
"The Olympics is that thing that holds that special grasp for everybody," she told listeners. "Quite often athletes work off four-year cycles, and so does most of our funding.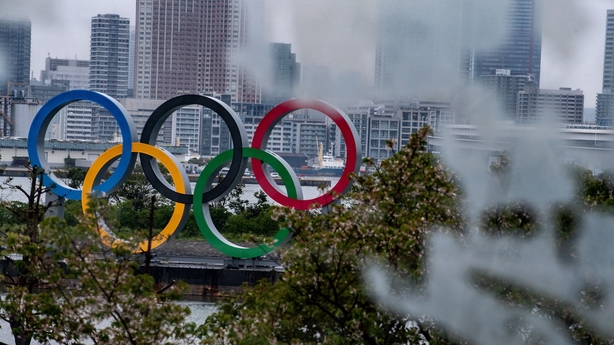 "For some athletes who said this would be their last cycle, they have come to the end of it and they have been told to add an extra year and that can be hard. We put a lot of our life choices on hold for our sport.
"I know people who said they were probably going to start a family after the Olympic Games. My male counterparts can have a family much easier than say myself if I wanted to start a family now.
"It has thrown up a few challenges for me. My boyfriend lives in Dublin and I live in Manchester. We decided after the Olympic Games he would move over and we'd start living together. That's not going to happen necessarily the way we had planned now.
"It's little things [for me], that aren't life-changing."
Ever the optimist, Mageean says that her performance in Doha, where she ran a personal best, has given her the confidence and belief to aim higher with the Olympics in mind. The Games being pushed out by a year could in fact be to her advantage.
"This is a fantastic opportunity for me. I had a year from the World Championships last year to get ready for the Olympics. I spoke to my coach about what I needed to do and I needed to get stronger.
This gives me an extra year to get stronger and I see that as a huge positive
"That 1500m final was won in 3.51 by Hassan. Listen, that's a time I don't think I'll ever run in my life, but there are other girls there I can target.
"I can definitely get my times down sub four minutes. This gives me an extra year to get stronger and I see that as a huge positive."
Mageean has spoken in the past of her faith, and was asked by the Vatican to attend a conference on sport. Covid-19 has scuppered that scheduled event next month, but the runner insists that her faith - Mageean says she grew up in a "very Catholic household" - is an important part of her make-up,something she drew from her grand-mother who passed away from cancer.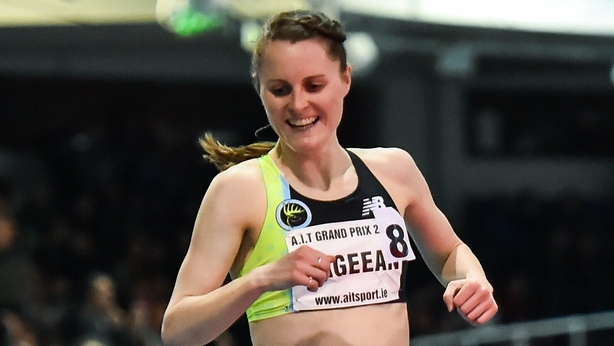 "I was visiting her one day in the hospital and I could tell she was praying so I didn't go in behind the curtain, I said I'd wait and let her finish the rosary. She asked could she have the strength to make it through her next scan, because it was that painful.
"That moment meant a lot to me because she didn't pray that it wouldn't hurt her, she just asked for strength. Whether she was praying to a greater God, or the clouds, or her chair, or whatever it may be, it gave her strength.
It's important you have something in your life that you look towards for that little bit of strength
"Faith and family mean a lot to me.
"It's important you have something in your life that you look towards for that little bit of strength."