With the Irish public being urged to maintain social distancing and self-isolate if required, we are increasingly looking for movies to watch, books to read and rooms to clean.
RTÉ Sport is speaking to our sports stars and asking how they're using their time and tweaking their training routines to stay fit and healthy.
Today, it's the turn of European 400m hurdles bronze medallist Thomas Barr.
---
What's the first thing you do in the morning?
Check the notifications on my phone.
What's your favourite exercise?
Sprinting, running fast, but for now, I'm enjoying the home gym sessions in our semi-professional adapted sitting room/gym.
Is there one particular skill you practice every day?
Not in particular, no.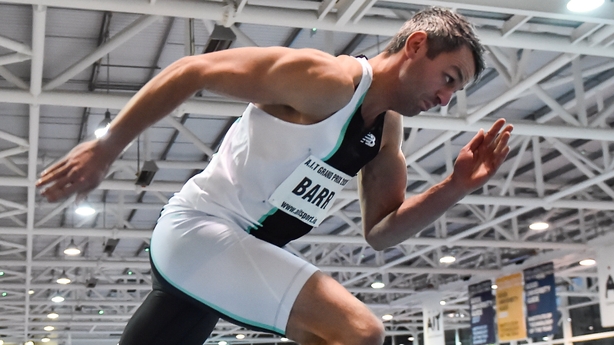 Netflix and chill or a nice evening jog?
Netflix and chill.
Name one book you want to read.
I'm not much of a bookworm so I actually haven't a clue what's even on the shelves at the moment.
On a scale on 1 to 10, how good are your DIY skills?
I'd give it a solid 8.5 – jack of all trades, master of none.
Have you a favourite pre-training meal to help you through a tough session?
I'll often have a rice cake with peanut butter and Nutella shortly before training, just to have something in my belly, but at the same time I don't rely on it or any particular meal to get me through a session.
Once I've eaten enough the day before and throughout the day leading up to the session, I'm happy.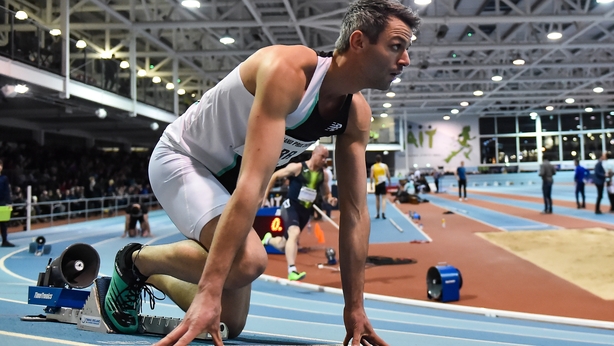 What's the best way to stave off boredom?
I'm often very busy and I enjoy that but I'm somewhat enjoying all the free time now. I haven't felt boredom kick in yet.
However, I have lots of different DIY projects going on, so I'll either be working on those, or researching what I have to do next in said project. Also spending a lot more time on the Playstation.
Have you any tips for training at home?
Do what you can with what you can, anything is better than nothing, so just get moving!
There's no excuse at the moment as all we have is time, and to get a good workout you don't even need equipment. There are hundreds of millions (yup, I've counted them all and that's the real figure) of home workouts popping up online for you to follow if you can't think what to do yourself and need some guidance.
It's always easier when someone's telling you what to do and taking the thinking out of it – hence I'm missing my coaches at the moment.
Or if you're pretty independent, imaginative and enjoy setting yourself a challenge, write down a session – the exercises, the rep number or time for each exercise, and rest periods, and stick to it.
---
CHECK OUT MORE SPORTS PEOPLE'S TIPS ON SOCIAL DISTANCING
---
Name one documentary you want to see.
The documentary that comes out when this is all over giving us all of the facts on the origin, effects and aftermath of Covid-19 – how it made the world come to a standstill but we powered through it and came out the other end.
Have you discovered any new music or podcasts?
I'm not a massive follower of podcasts but I love music. I'll often sit down with my laptop and trawl through music streaming sites to find new music, I must set aside a day for that soon.
Is there one piece of housework you can no longer avoid?
The mountain of washing that builds up from training.
Favourite room of the house to spend time in?
The new sitting room gym.