With the Irish public being urged to maintain social distancing and self-isolate if required, we are increasingly looking for movies to watch, books to read and rooms to clean.
RTÉ Sport is speaking to our sports stars and asking how they're using their time and tweaking their training routines to stay fit and healthy.
Today, it's the turn of 1500 metres world finalist Ciara Mageean.
---
What's the first thing you do in the morning?
At the minute when I wake up I've been giving my boyfriend a wee call to say good morning. I'm not quite sure when I'll get to see him next as I'm in Manchester and he is in Dublin so it's a nice way to start my day and always puts a smile on my face.
What's your favourite exercise?
Oh I feel like I should say running, as I am an athlete, but if I was to think of my favourite it would probably be a few things. I do miss playing a team sport so probably camogie, I absolutely loved dodge ball in school so if that was an option I'd pick that, and I do enjoy my gym workouts getting to lift weights.
Is there one particular skill you practice every day?
Running, every day! Running is a gross motor sport so fine skills aren't really a part of my daily training, but I do work on different areas of my fitness every day. I have to work on things such as flexibility, and fine muscle control every day to keep myself injury free. In the athlete house though we have been honing different skills while on lockdown, trying out different Tik Tok dances, press ups, and trying to get our eye in with the sling shot in the back garden!
Netflix and chill or a nice evening jog?
Both, usually we have an evening run, easy four miles... then we chill and watch a movie after dinner. We have had to mix training up a bit with the changes but in an ideal world we get both in.
Name one book you want to read.
I'm making my way through a few Malcolm Gladwell books, I love coming away with new information and enjoy a book that challenges my thought process. Then when I need to flake out I'd pick something like A Man Called Ove. So if anyone could recommend books like this to me they'd be on my "want to read list".
---
CHECK OUT MORE SPORTS PEOPLE'S TIPS ON SOCIAL DISTANCING
---
On a scale of 1 to 10, how good are your DIY skills?
Ohhhh, I'm going to give myself an 7.5 - 8 here. My daddy is a joiner so I spent my life watching him make and fix things, and soon learned the names of tools and how to use them. I do know my limits though so I stay away from the plumbing... luckily in Portaferry my dad has a lot of friends who are also tradesmen so they all help each other out.
Have you a favourite pre-training meal to help you through a tough session?
We usually train in the morning so I tend to eat an OTE DuoBar, the vanilla flavour in my favourite, and a cup of tea. When it come to racing in the evening, something easy to digest is usually what I go for... rice is always a winner.
Name one movie you want to watch.
1917, I was planning on watching it in the cinema before the lockdown.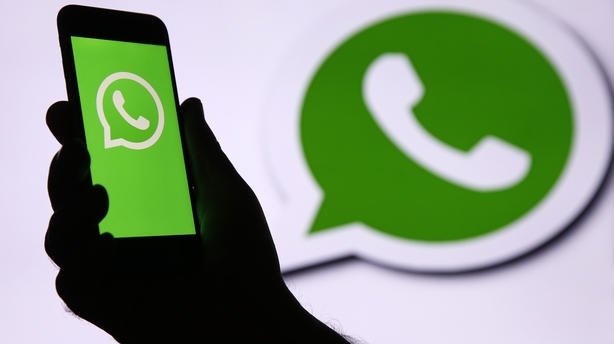 What's the best way to stave off boredom?
Oh as a full-time athlete I feel I've been preparing for lockdown for years. My life is basically train, eat, sleep. For me there's a few things I enjoy. I love chatting with my family, I'm usually on WhatsApp most of the day chatting or messaging and keeping in touch. I also love arts and crafts, I'll be making postcards to post to my boyfriend and siblings to make them laugh, and currently my little cousin is teaching me the guitar via WhatsApp. She is a tough taskmaster, I have a lesson every Thursday and Monday and homework in between so that keeps me busy (Eimear is 10 by the way!)
Have you any tips for training at home?
Set yourself some goals that you can realistically achieve from home.We are allowed out for our daily exercise so you can get some cardio in outside, find a route that works for you and follow the guidelines.When it comes to working out inside, have fun. Find new alternatives, there are so many exercises we can do with body weight, or with stuff we have about the house so be creative and have a bit of craic. If you need any ideas check out social media, so many people are sharing home workouts (including my team, Team NB Manchester). Give yourself a plan or schedule and try to stick to it. Being home means we can fall into the habit of sitting about and it can be hard to feel motivated. At the beginning of each week set out your plan for the week, what day, what time, and what exercise. Write it down and stick it somewhere you can see. Creating a routine during these strange times means we can take back a little control. 
Name one documentary you want to see.
Anything with David Attenborough, I absolutely love animals and nature, and could listen to his voice all day.
Have you discovered any new music or podcasts?
My music taste is so varied but my wee sis and cousin Tara introduced me to Beoga and I absolutely love it. A lad from my hometown, Ryan McMullan also features in some of their songs, always a nice surprise hearing a wee Portaferry accent as I'm listening.
Is there one piece of housework you can no longer avoid?
My own room! I actually enjoy housework, everywhere but my own bedroom. I'll clean all day but can't be bothered with my own mess!
Favourite room of the house to spend time in?
We are lucky that the Team NB Manchester athlete house is lovely, and has lots of space so my favourite room varies depending in the time of day. In the morning my bedroom gets lovely light, it makes me smile sitting there chilling. Then when I want a bit of company the front room or kitchen is where we chill as a team and have the craic... and if the sun shines, which it does on the odd occasion over here, we have a lovely garden. Both Jip [Vastenburg]  and Adam [Craig] are enjoying learning how to puck about with my hurl.