There are few men or women in the history of Irish athletics who have been as enduring as Fionnuala McCormack, who will take to the start line of the European Cross Country in Lisbon tomorrow.
Once again, the 35-year-old travels harbouring realistic hopes of a medal.
This will be her 16th appearance in these championships – a women's record -  and an unsurpassed 38th cap for her country in a career which, while continuing to set new benchmarks, has so far yielded six major championship medals at European level along with five individual fourth place finishes.
Only eight weeks ago in Chicago, McCormack achieved the Olympic qualifying standard by shaving more than three minutes off her marathon personal best.
It was a blistering performance, yet she ran so freely through the finish line there, with no obvious signs of fatigue, that she felt confident enough that recovery would not be an issue in order to commit to these championships.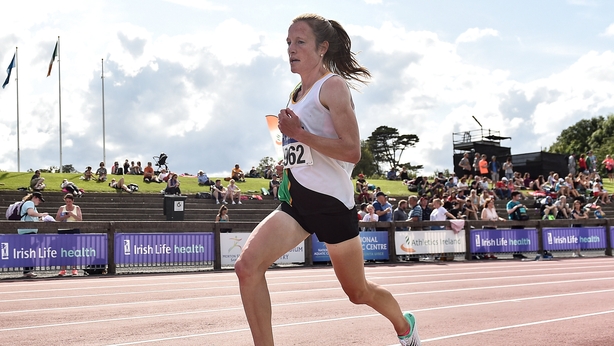 The question will remain however as to whether there might be some lingering fatigue from the two hour 26 minute run that elevated her to number two on the Irish all-time list.
That said, there were no such signs two weeks ago in Abbotstown as she blew away a field to win the National Cross Country title by a margin of more than 500 metres.
The European Championship course at  Bela Vista Parque will predominantly involve five relatively short 1500-metre laps of firm going on hilly and twisty terrain.
That will likely suit McCormack's free-flowing running style, which has a natural adaptability ideally suited to cross country. 
That was evident to its fullest on similar tracks during her gold medal performances in Slovenia (2011) and Hungary (2012) at which point she became the first athlete in the history of the championships to retain the senior women's title.
Since then, Turkey's reigning champion Yasemine Can has won three-in-a-row and will be attempting to extend that sequence in Lisbon, but the Kenyan-born 22-year-old is recently back from a lengthy spell out through injury and only won the title last year by a single second.
Bronze medallist for the last four years, Norway's Karoline Grovdal is, along with Can, one of only two athletes from the top three in last year's race who are returning this on this occasion. However the 2016 silver medallist, Kenyan-born Meryem Akda, is back to compete in a strong Turkish line-up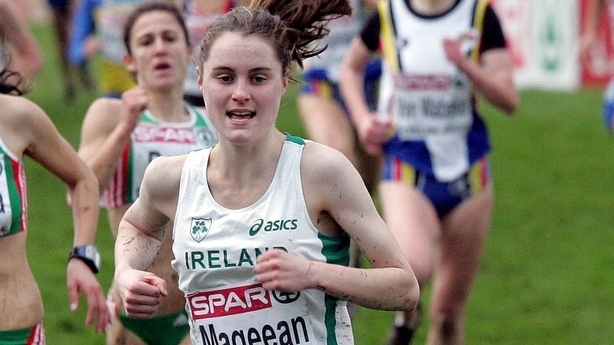 Ireland's hopes of repeating their 2012 team gold medal performance in the senior women's race probably rely on strong performances from Ciara Mageean and Aoibhe Richardson, the latter of whom finished 19th in the American Collegiate NCAA Division One Cross Country a fortnight ago in Indiana.   
Three other American based athletes Stephanie Cotter, Eilish and Roisin Flanagan, all of whom are on scholarship at Adam State University in Colorado, give Ireland a real chance of being competitive in the women's team Under-23 race as all three finished in the medals at the recent NCAA Division Two Cross Country in California.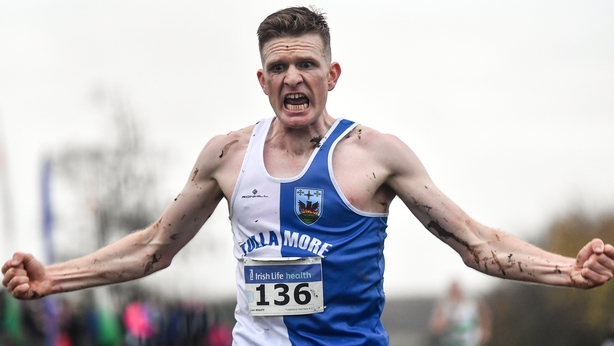 Ireland's senior men's team will be led by Tullamore's Liam Brady (above), who somewhat unexpectedly stormed to victory in the National Championship a fortnight ago while Sean Tobin from Clonmel will be looking to improve on his 15th and 10th place performances over the last two seasons at European Cross Country level.