Mo Farah's former coach Alberto Salazar has been banned from athletics for four years for multiple anti-doping violations, the United States Anti-Doping Agency (USADA) has said.

American Salazar, 61, was sanctioned along with endocrinologist Jeffrey Brown for "orchestrating and facilitating prohibited doping conduct" while working with the Nike Oregon Project (NOP), USADA said.

Salazar's violations included "administration of a prohibited method", tampering or attempted tampering with athletes' doping control processes and trafficking or attempted trafficking of testosterone.

The NOP was home to four-time Olympic champion Sir Mo from 2011 to 2017.

USADA chief executive officer Travis T Tygart: "The athletes in these cases found the courage to speak out and ultimately exposed the truth.

"While acting in connection with the Nike Oregon Project, Mr Salazar and Dr Brown demonstrated that winning was more important than the health and wellbeing of the athletes they were sworn to protect."

Brown was found to have tampered with records, administered an "over-limit" infusion and to have been complicit in Salazar's trafficking of testosterone.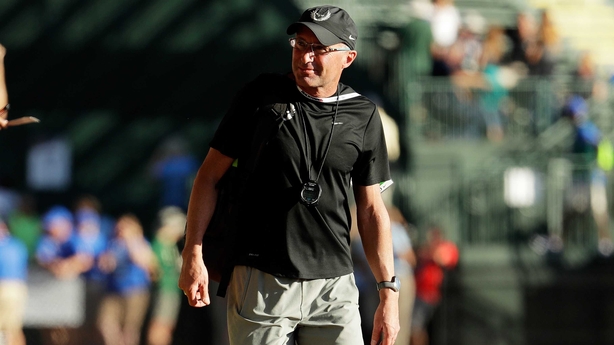 Salazar moved into coaching after a successful distance running career in which he thrice won the New York Marathon and claimed victory once in the Boston Marathon in the early 1980s.
Salazar, in a statement, said "I am shocked by the outcome today. Throughout this six-year investigation my athletes and I have endured unjust, unethical and highly damaging treatment from USADA.

"This is demonstrated by the misleading statement released by Travis Tygart (USADA chief executive officer) stating that we put winning ahead of athlete safety.

"This is completely false and contrary to the findings of the arbitrators, who even wrote about the care I took in complying with the World Anti-Doping code.

"The panel notes that the respondent does not appear to have been motivated by any bad intention to commit the violations the panel found.

"In fact, the panel was struck by the amount of care generally taken by respondent to ensure that whatever new technique or method or substance he was going to try was lawful under the World Anti-Doping Code, with USADA's witness characterising him as the coach they heard from the most with respect to trying to ensure that he was complying with his obligations."
Salazar has since had his world championship accreditation removed by the US Track and Field federation (USATF) after being banned for four years for doping violations.

"USATF has taken the steps necessary to have Mr. Salazar's IAAF World Championships accreditation deactivated," the federation said in a statement.