There's never been an athletics year quite like this one. Here we are, kicking on towards the back end of September, and we're yet to arrive at the pinnacle of the season.
In any normal year most athletes – and fans – would be well into their down-time away from the sport, but in 2019 patience is the name of the game. It's no surprise that the build-up to the World Championships – which get under way in Doha, Qatar next Friday, 27 September – has been so muted.
It feels like a never-ending countdown. The reason is simple: it wouldn't have been safe or sensible to hold a World Championships in Doha in its usual slot of early August, when temperatures there soar into the high-40s. As it stands, they'll be loitering in the high-30s, maybe even into the low-40s, though athletes competing in the stadium won't have to worry about that.
The Khalifa International stadium will be air conditioned using huge vents so will have temperatures in the mid-teens, and athletes have their choice of warm-up facility: in the baking heat of an outdoor warm-up track or the cool indoor arena at the adjoining Aspire Academy.
I raced the World Indoors in Doha in 2010 and even though it was in March, it was roasting. I remember hopping off the bus and walking into the Aspire Academy and a camel walking across my path – a strange experience, to say the least.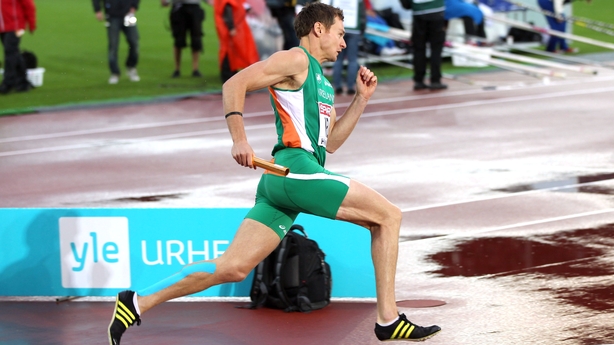 The training venue was on the outdoor track and it was too hot to deal with, but the indoor arena was unbelievable – a full-size soccer pitch with terraces around it and the whole thing was air conditioned. It's a taster of what's ahead when Qatar hosts the World Cup in a few years, but for the next few weeks it's all about the World Championships.
For athletes, this season has been a hard one to get right, with the late scheduling putting pressure on both athletes and coaches. People have approached it in different ways. Some delayed the start to their season like Ciara Mageean, while others like Thomas Barr did a series of early season races before going back into a heavy training block, then coming out in mid-August and starting to race again.
Both seem to have got things right, though, with Barr looking well capable of making the 400m hurdles final and Mageean holding a reasonable chance of making her first global final in the women's 1500m.
They will be the two big Irish hopes on the track, at least in the absence of Mark English getting a late invite. He appears to have been stuck in limbo since the qualifying period closed on 6 September after missing the required standard by a mere 0.14 of a second. He was hoping an invitation would arrive from the IAAF via their drop-down system, which offers places to athletes who haven't hit the qualifying standard in events where the athlete quota wasn't reached.
As it stands, unless a very late invitation, this is one 800m party the 2019 European indoor bronze medalist will not be invited to.
Phil Healy will race the 200m and the Bandon AC athlete has done a brilliant job to make it here, given she broke her foot back in April. There will be little pressure on her at what is her first World Championships outdoors but she'll still have her eyes on reaching the semi-finals.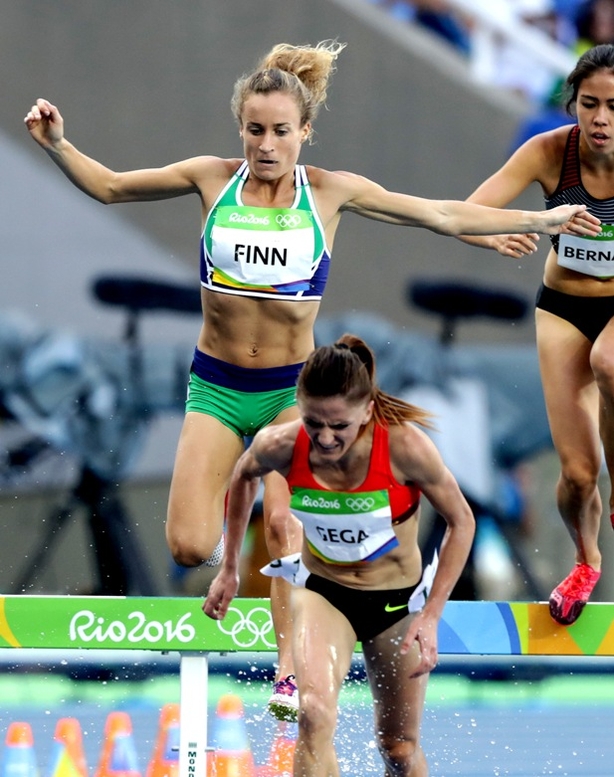 Michelle Finn, like Healy, was another who fell just shy of the qualifying standard but she got an invite based on her 9:41.23 performance in the 3000m steeplechase, just one second outside the qualifying mark. Those four are the only Irish currently slated to compete in the main stadium, with race walkers Brendan Boyce, Alex Wright and marathoner Stephen Scullion all in action on the roads.
There will be no way for them to avoid the desert heat, even if their races are scheduled to start just before midnight. While it's a challenge for athletes to get that right, the rewards are great for those who do handle the heat – just like they are for those coming into form at this late point. It's harder than it seems.
The task reminds me of 2009 when I had run the World Championships in August and raced on another few weeks until the World Athletics final in mid-September.
I remember the general chat in the call room before that race in Greece, a rival of mine with his motivation running on empty: "I just want to go home and drive my truck."
Another athlete from the Caribbean who had been travelling since May, just wanted to go home "and have a Guinness".
General consensus, everyone was done! This season is different, of course, because it's the major championship everyone is now getting ready for so you'd imagine they have all built their season around this. But at this time of year the travel is the often the thing that gets you, given so many have been racing around Europe – and indeed the world – all summer.
It creates challenges for the months ahead too. When I was training in America the group usually had two months off at the end of the season, while I was used to taking one month off. If athletes do that this year they could delay starting their Olympic build-up until December so it may be a case of them just taking a couple of weeks to refresh the body and mind before they go again next year and prepare to arrive on the biggest stage of all.
But for now, Tokyo 2020 feels far, far away, and all that matters is Doha. It's been a long time coming around, but with a little over a week to go, it's time for athletes and fans to finally get excited.