What now? From bronze medallists Ciara Mageean and Mark English to the various Irish athletes who left Glasgow with questions about their performances, that's the key conundrum as they turn their attention to the outdoor season.
It will be remembered as a great championships for the Irish, but lost in that were the stories of many athletes who under-performed on the big stage.
When you're not at the level of English or Mageean, championships can be so much tougher, given the weeks and months before you're in the bubble of chasing qualification times. Sometimes you get there and realise: 'Wow, this is a serious step above'. You don't realise how difficult it is until you're out there.
I've been there – I went to a championships as a confident youngster, thinking I was great, and completely bombed.
I ran horrendously at the European Under-23 Championships, and after that I realised I had an awful lot of work to do. I improved, but then again in 2016 I finished last in my European semi-final, another dose of reality.
That's the key. No matter how it goes, you have to reflect and be honest with yourself – maybe the occasion got to me, maybe I didn't perform because I was so nervous and anxious, lining up beside athletes that I only ever watched on TV. Maybe I looked at them with too much awe.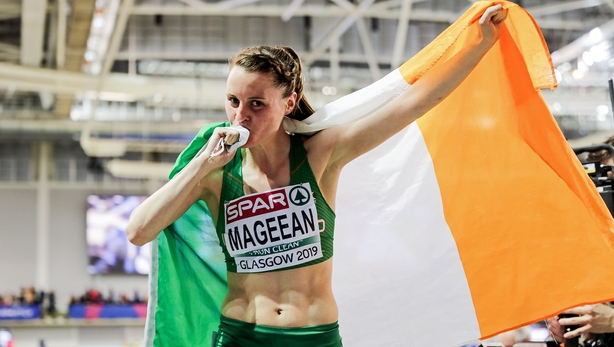 That's the positive of going when you're young but when it's all over, you have to assess how far you are off where you need to be and whether you're willing to do the work to bridge the gap.
Some athletes came off the track in Glasgow and they were shell-shocked – what happened?
But the changes made – if any – don't always need to be radical. It could just be simple areas to find improvement, but if you don't do that you're left in the wilderness.
You want to come off championships chomping at the bit to go there again.
Thomas Barr will certainly feel that way this week. He's unique in certain ways – the type of person who, when it really matters, will find that extra 10 percent.
If you go back to 2016, a month or so before the Olympics, and look at the Europeans in Amsterdam or last year with his performances early in the season, his times weren't impressive and a lot of people, at that stage, were thinking he wasn't where he needed to be. But when the big part of the season came he produced when it mattered.
He ran a poor 48.22 for 400m last weekend to exit in his heat, but I wouldn't be worried. When it comes to what matters most, the World Championships in Doha, Tom will find a performance.
Indoors was a bit of fun for him, a way to break up the winter, and he was honest after his race, saying it was a bad day at the office.
He's the type of guy who'll be a little embarrassed at that performance, but the way the year will unfold I can see Tom getting back to his best over 400m hurdles. There's expectation on him in that event and that's what he relishes. At the latter end of the season he'll be fine.
For the two medallists, Mageean and English, they've been working towards last weekend for a long time, rightfully seeing it as a huge target. Both of them needed an injection of positivity for the next year ahead of Tokyo.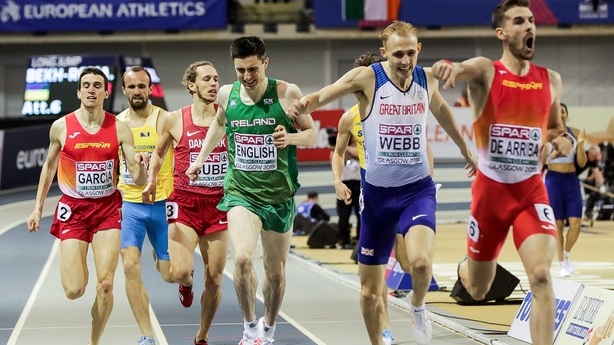 They got it with those bronze medals, and sure, it was 'only' bronze at European Indoors, but that could be all they needed to remind them of the talent they have.
Two years ago, I interviewed Ciara when she was in floods of tears after coming off the track in Belgrade, having dropped out of the European Indoor 1500m final and it's an amazing turnaround since.
She's gone through some tough decisions and made changes, and what happened last weekend will give her huge belief.
There's still a huge step up to world level, but this will give them a lot of motivation going into the outdoor season and to Doha. Medals are few and far between in athletics and Ciara's last was 2016, Mark's last in 2015, so this was exactly what was required.
That's what I found both times I got a medal at Euro Indoors. More than anything, it gave me the confidence that everything I was doing was working and moving in the right direction.
An athlete who will have left Glasgow wondering what might have been is Phil Healy, and I was so disappointed for her.
After the semi-final when she bowed out she spoke positively but I would have liked to see her a little more disappointed, maybe she was putting on brave face. There is no doubt she was good enough to be in that 400m final, perhaps even get on the podium. There was that kind of opportunity there for her.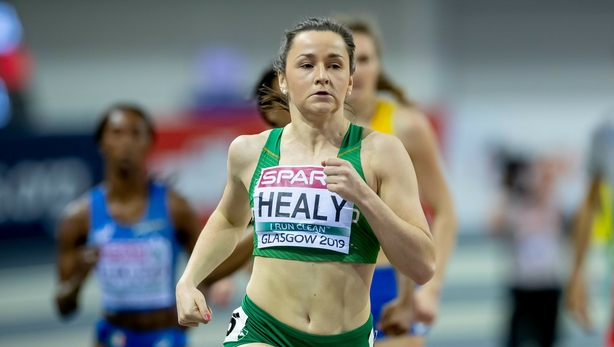 She's talented and has come on leaps and bounds in recent years but it's a difficult summer for her ahead. The standards are tough so she needs to find a little more to get to Doha in the 400m (51.80), which I think she can, but so much is about consistency. She did run inside the 200m standard (23.02) last summer with a national record run of 22.99, but needs to do it in 2019 in order to qualify, well within her reach.
She started the season well and then dipped a little, and if she can get that consistency over 400 she'll do great. For her, like the others, the key is to come off and be honest with yourself.
She was in shape to do something but tactically it didn't work out. She knows that and her coach, Shane McCormack, also knows that, but it's what you do next that counts.
This is a strange year with the World Championships being so late (28 September to 6 October). Do you do a normal summer season and try to hang on with your form? Do you do a couple of races then back off and come back again, or do you just start the season late?
There's a few permutations and it's a tough one to manage – usually the season ends in early September and there's not a whole lot between then and Worlds this year. I've never experienced a season like that and it's where you have to make sure the planning works.
By September athletes are usually running on fumes and it's rare you get good performances. By then they're usually doing the dash for cash, but this time it's about being at your ultimate peak at the time of year when you're normally on holiday.
With the right planning, though, it's possible to get it right. Who of last weekend's team will make it to Doha and, perhaps most importantly, make an impact? The decisions they make in the coming months will determine that.