Three leading Olympic and Paralympic athletes have accused the World Anti-Doping Agency (WADA) of trying to block the organisation's vice-president Linda Helleland from running as a candidate to replace Sir Craig Reedie as president next year.

Last week, WADA's executive office circulated a proposal from national governments in Africa for new criteria for the post of president ahead of next year's election.

Among the proposal's 12 criteria, which will be discussed at a meeting of WADA's foundation board in Baku next week, is the requirement that the candidate is aged 45 or above.

This has raised howls of protest from WADA's many current critics, who view it as a way to stop the 41-year-old Helleland from taking over next November.

In a joint statement, British Paralympic powerlifter Ali Jawad, Team GB track cyclist Callum Skinner and Swedish biathlete Sebastian Samuelsson said they thought this was a "quick and quiet attempt by members of WADA" to push through "totally unacceptable" rule changes ahead of the presidential campaign.

Accusing the potential change as a form of "age discrimination", the trio said they found the proposal's timing interesting given the recent row over WADA's decision to reinstate the Russian Anti-Doping Agency, a move Helleland strongly opposed.

"Call us sceptical, but regrettably we believe it is no coincidence, and is clearly an attempt to prevent the popular reformist candidate - that the athlete community believes WADA so desperately needs - from running," they said.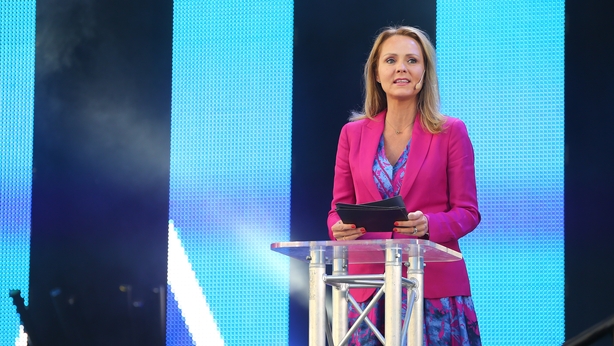 The three athletes, who have won five Olympic and Paralympic medals between them, have also expressed their concerns about a suggested change to the code of conduct for presidential candidates, namely that they "exercise self-restraint" when speaking to journalists and on social media.

"While we all want debate surrounding the future of the WADA-led anti-doping system to be dignified, we believe that this rule - which is wholly subjective and open to interpretation - would essentially 'muzzle' candidates that hold different views and positions than the WADA status quo," they said.

"This change...appears to be a clear and blatant attempt to stifle free speech."

WADA, however, has rejected the claim it is responsible for the proposed new candidate criteria, saying it is "standard practice" to distribute draft ideas from its members ahead of key meetings but that was as far as its involvement went.

In a statement, a WADA spokesman said: "Neither WADA's leadership nor its management was involved or consulted in any way in the drafting of this document. Any suggestion to the contrary is simply untrue."

Arguments about WADA's future have been raging ever since the contentious decision to reinstate RUSADA, with several leading national anti-doping agencies and athletes representatives meeting in Paris and Washington last week to call for a more independent and robust international system.