Ethiopia's Asefa Bekele has won the 2018 men's Dublin Marathon while his fellow compatriot Mesera Dubiso won the women's race.
Over 20,000 participants turned out for the annual race with Bekele coming home in a time 2:13:23 with Dubiso crossed over the finishing line in a time of 2:33:48 to take the women's title.
Meanwhile, there was a strong Irish representation in the field with Mick Clohisey of the Raheny Shamrocks club claiming the Irish Athletics National Marathon, finishing in a time of 2:15:57.
It was the fastest time to win the National title since 1991. The Dublin man placed sixth overall.
Cork native Lizzie Lee took third place in the women's race and finished in an impressive time of 2:35:04 after winning the Vhi Women's Mini Marathon earlier this year. She also claimed the Irish Athletics National Marathon title in the process.
Lee said: "An Irish woman on the overall podium, I am thrilled with that. I am thrilled with the time, I am thrilled with the place and I know my little girl is out there somewhere I can't wait to give her a hug. I needed redemption after Berlin.
"I felt like the last few miles got away from me. I am absolutely over the moon. I am a Mum of two small girls and I work full time.
"Running is my hobby and I am on a podium with two Ethiopian girls. Every second step I was getting a shout of 'Lizzie' or 'Leevale'. From the RDS on I felt like everyone else was doing the running for me."
Clohisey was also thrilled: "It's my first time to run Dublin, the home town, so I was really looking forward to this marathon. I got stuck in early on, it was quite a slow start but then eventually the lads started to pick it up after we left the park. I managed to reel off about six or seven lads from about 18 miles on, so I just kept focusing ahead.
"I felt strong, one or two tough patches as always but I enjoyed the atmosphere along the course, some of the areas and crowds are just brilliant and you have in your head that it's a nice finish so it gives you confidence.
"I really enjoyed it and happy to get the National title as well."
Cork woman Lizzie Lee first Irishwoman across the line, coming 3rd overall in #DublinCityMarathon pic.twitter.com/CSYK7g5Kbg

— Sharon Tobin (@sharontobin) October 28, 2018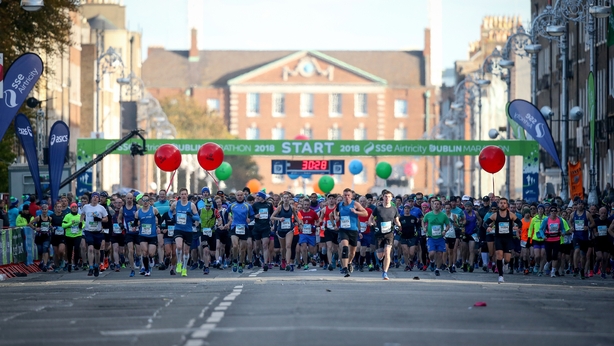 Lizzie Lee takes 3rd place at the @sseairtricity #DublinMarathon but takes home the women's @irishathletics National Marathon title in an incredible time of 2:35:04 (TBC) 🏃🏼‍♂️ #ICANIWILL pic.twitter.com/CG9nc4Lf9n

— Dublin Marathon (@dublinmarathon) October 28, 2018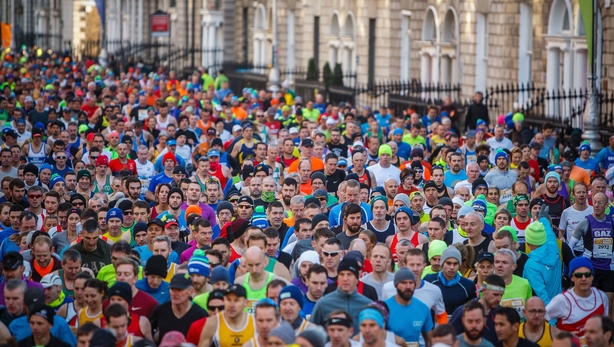 Mick Clohisey takes home the @irishathletics National Marathon title here at the @sseairtricity #DublinMarathon in a time of 2:15:57 (TBC) 🏃🏼‍♂️#ICANIWILL pic.twitter.com/PU6H27WSSu

— Dublin Marathon (@dublinmarathon) October 28, 2018