With the dust now settled on the European Championships, it seems a good time to take stock of the sport of athletics, both Irish and internationally.
It was an unforgettable week at the Olympic Stadium in Berlin, seven days of stunning action where the Irish mixed it with Europe's best and where the crowds arrived in their droves. Hats off to the Germans: they put on one hell of a show.
From an Irish perspective, sometimes we can win one medal at a championship and it can automatically be considered a success, but to get a real idea of how good or bad it was we have to look at the 42-strong team as a whole.
The stars, as expected, were Thomas Barr and Ciara Mageean, one forging his way on to a major podium for the first time in his career and the other missing out on a medal by one single spot.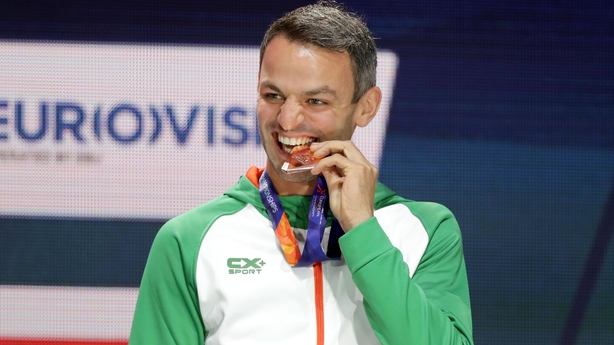 Barr was exceptional, yet again, the Waterford man providing the Irish with the undoubted highlight of the week during a terrific Thursday night in the stadium. Mageean, meanwhile, gave it her absolute all in the 1500m final last Sunday.
When I met her trackside after the race it was five to 10 minutes before she felt able to do an interview, such was the level of fatigue she was carrying, and of course when we did talk it had to be cut short when the urge to vomit became too overwhelming for her. I've been there myself, as have most athletes, and it's not nice, but if anything it was proof of just how much Mageean poured into that final in a bid to win a medal for Ireland.
She came up short this time, but the way she's going it won't be long before she's back on the podium.
On Sunday evening the Irish women's 4x100m team of Joan Healy, Phil Healy, Ciara Neville and Gina Akpe-Moses fell just shy of making the final, but a national record of 43.80 signals that this is a team on the up, one which looks capable of going much, much quicker in the years ahead as those ladies and the wider talented squad mature and develop into world-class seniors.
It's feasible that they could return to the Europeans in two years' time as medal contenders if they continue their upward trajectory.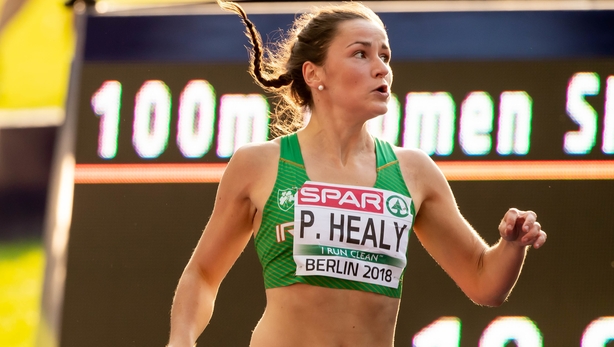 The strong individual performances of Phil Healy, Leon Reid and Chris O'Donnell and indeed the overall number of athletes Ireland had in the sprint events begs the question; have we become a sprint nation?
The men's marathon team finished sixth overall, the women eighth, and to me what's worrying is the age profile of those Irish teams. While I know just how hard the athletes work and how accomplished they are, there appears to be very few younger athletes filling out those squads, particularly on the women's side.
The women performed admirably, however it's troubling how few high-level female distance runners are coming up in their early or mid-20s to take their place.
Overall, it was a good championships for the Irish, though in future editions selections may need to be looked at differently because there are situations where we allow too big of a qualification window from the previous season – with athletes securing the time but unable to produce anything close to that level of performance when it really counts, or chasing standards to close to the championships, resulting in tired athletes.
But it's been a phenomenal summer for Irish athletics – with medals raining down at U18, U20 and senior level – and a lot of people are talking about how to transfer that to the next level.
But when you look at the sport as a whole, we simply won't have that many opportunities to capitalise on this success, at least not in the short-term. Next year it's the World Championships in Doha and then it's into the Tokyo Olympics in August 2020 and the next European Championships, which won't take place until a few weeks after those games, this time in Paris.
We'll have European indoors in March next year, but then there's an awful long gap to the next European outdoors so opportunities for athletes just shy of world-class will be few and far between.
The timing of the next World Championships, from 26 September to 6 October next year, will cause a real headache for Irish athletes like Barr and Mageean. They'll both be good enough to race the Diamond League circuit, which will run as normal from May to September, but then there will be a long break until the climax of the season, which in October is a good two months later than normal.
Whether the fans turn out in the desert heat is also a huge worry for the sport, and it'll be a big shock if those championships have a fraction of the atmosphere we witnessed in Berlin last week.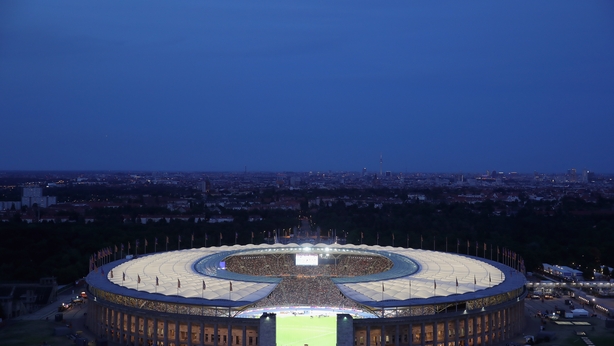 Just shy of half a million fans filtered through the gates and the Germans put on an amazing show. Even away from the Olympiastadion, they brought the action to the people with the race walks, marathons and medal ceremonies all hosted in the city centre, where there was live music and lots of interactive athletics activities to help people get involved in the championships.
In the stadium, the German athletes were outstanding, winning medals across a range of events, particularly in field events. The crowd was probably the most knowledgeable I've come across, and they had plenty of brilliant action to keep them entertained.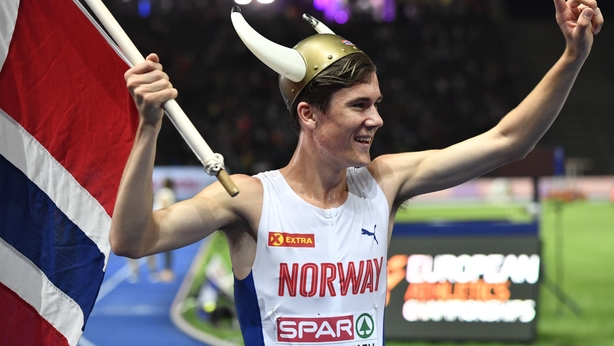 There was the brilliance of teenager Jakob Ingebrigtsen with his 1500m/5000m double and fellow youngster Armand Duplantis winning the pole vault. From a personal perspective, one overlooked star was Poland's Justyna Swiety-Ersetic, who won a thrilling women's 400m final in 50.41 then returned to the track just over 90 minutes later to anchor her nation to victory in the 4x400m – a stunning double.
But for our sport to prosper, we need this level of exposure on an on-going basis, more than just once a year.
The key for those in power will be to look at this brilliant week in Berlin and figure out how to replicate that again and again. Do that and a minority sport like athletics, which so often exists in the shadows, will continue to have its day in the sun.