This was exactly what Thomas Barr – and indeed Irish athletics – needed.
For him, last night's European bronze medal was an arrival of sorts, proof that he is no longer the nearly man of the 400m hurdles, but now a major championship medallist.
For the sport, it was a brilliant bronze that showed success in Irish athletics is not limited to the underage ranks, that our seniors are also well able to step up when it matters most.
Thomas has always shown the indication he could do this.
Rio 2016 was such a promising performance when he finished fourth in the Olympic final, but he didn't really back that up last year, even if he was ill when forced to withdraw from the semi-final at the World Championships in London.
Watch @DavidGillick and @HamiltonRTE cheer @TomBarr247 home in that 400 metres final in Berlin #rtesport pic.twitter.com/f5dw9B4kHQ

— RTÉ Sport (@RTEsport) August 10, 2018
What is really impressive is that coming off that Rio experience he had a lot of other stuff going on, lots of people telling him he was great and that can be hard; you can get easily sucked into that in a little old place like Ireland.
But Barr's attitude has impressed me so much this year. He's come back a lot more focused, been very consistent over the winter, put in a great year of work and that's really shown this summer as the season progressed.
A big key to success is to perform early but then maintain that, and Thomas has done that and got even quicker. It was always going to be a big ask to win a medal here because the two athletes ahead of him, Karsten Warholm and Yasmani Copello, are truly world class – a world champion and Olympic medallist.
Going into the final, lane eight suited him because Tom is an athlete who has relied quite a lot on his kick. This time around, he needed to have a different strategy, to commit a little earlier and get himself in contention.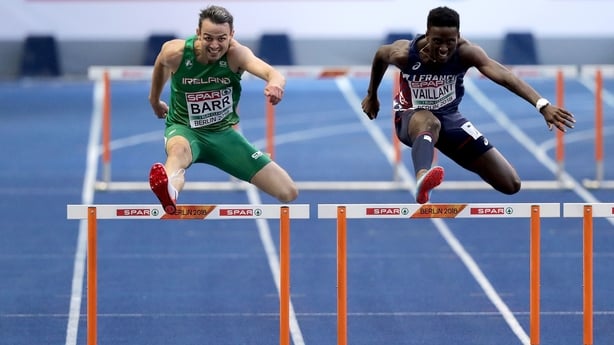 He was always going to come home strong, and when I saw him with 150 metres to go battling for that third place with the French athlete, I knew he was going to get the bronze. It was never in doubt when he turned into the home straight.
His time, 48.31, is also hugely encouraging, a genuine world-class mark that will make every athlete fear him when he steps on the line alongside them.
He has backed up his Rio performance in the most brilliant fashion and two years out from the next Olympics in Tokyo, it's a really positive sign. The way he's going, there's no reason he can't be on the podium there.
Shortly after Barr's final last night, Leon Reid took to the track trying to do the same in the men's 200m final, but despite a great effort the wheels fell off slightly towards the end of his race.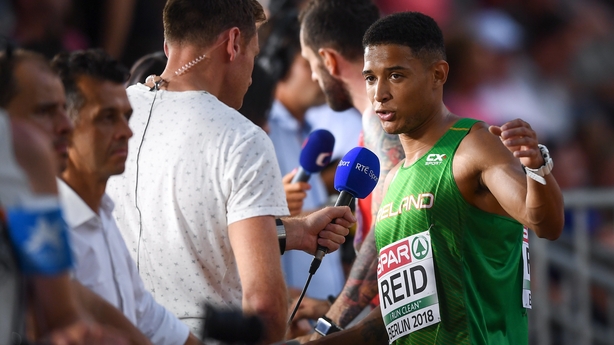 He talked a big game after his semi-final and rightly so because he looked really good. When you can compete with a world champion and give him a wink across the line, it shows massive confidence, a bit of arrogance, which is absolutely needed in those sprint events.
Reid got out well in his final, and while he faded to seventh in the end you have to put it all in perspective: that was the fastest European final in history, across the board, won in a blazing 19.76 by Turkey's Ramil Guliyev. Leon was up there with some really, really good athletes, so to come in seventh is admirable.
At 24, he's still young and maybe he wasn't ready for a really big performance just yet. I still think he can run a 20.10, which would make him a long-term contender at any level over 200m.
For Phil Healy, it's been another decent week, even if she hasn't quite hit the same heights of her Irish records in recent months. Making the semi-finals of the 100m and 200m is the box she will have wanted to tick here, so anything else is a bonus.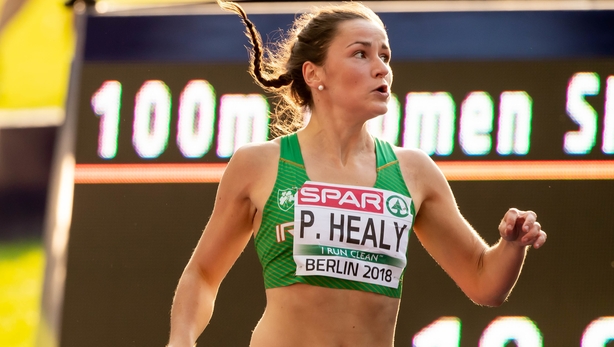 To me she looked a little tight in the final 30 metres of her heat this morning, where she came in third to move on to this evening's semi-final, so it's possible that the long week may be catching up with her.
When you look at the Europeans, there's another level Phil has to go to. I don't think it's going to happen for her this year, but she has the potential to return to this event in two years' time and be a contender.
Looking ahead, the women's 4x100m will be the sole Irish relay this weekend after both 4x400 teams exited in the heats, but it'll be a surprise if they manage to make the final.
In truth, the teams were never going to make a big impact here, but if we're looking at developing strong teams for Tokyo 2020, we had to start giving opportunities to young athletes and that's what has been done here. You've got to look at the big picture.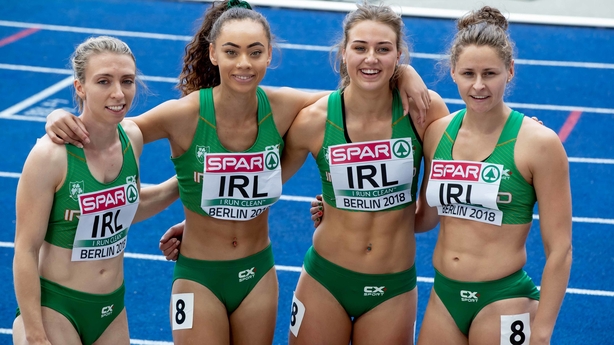 The Irish do have one remaining medal hope, Ciara Mageean in the women's 1500m final on Sunday.
She looked really, really good in her heat today, advancing with ease in second place behind Britain's Laura Muir. Mageean has her confidence back, a bit of swagger and she seems like she's back to herself.
She ran very maturely today, covered every move and I haven't seen that in her for the last few years. It'll be a tough ask for her to get a medal but the 1500m has opened up for her.
Athletes like Sifan Hassan and Meraf Bahta who would have been in the medal shake-up have opted to compete at longer distances, while others like defending champion Angelika Cichocka of Poland were all out in others heat to scrape through, unlike Mageean.
On a busy sporting weekend, if you can only watch one thing from Berlin make it that women's 1500m final, 7pm Irish time on Sunday. We might just see some more magic, and another historic medal from Mageean.