Nine years on from my last visit, I can't wait to go back to Berlin's Olympic Stadium next week.
When it comes to the great global venues of athletics, few arenas can rival it, a stadium which next week plays host to the biggest event on this year's calendar, at least from an Irish perspective: the European Championships.
When I look back, that 2009 World Championships was the highlight of my career. While I won medals at European Indoors in the years before, I still rank my sixth-place finish in that world 400m final in Berlin as my greatest achievement.
It's an old stadium, yet completely modernised, the brilliant blue track it has these days is a far cry from what Jessie Owens ran on back at the Games in 1936. You feel that history all around the stadium, little monuments and inscriptions giving a nod to the incredibly rich past – both good and bad – that this place has to its name.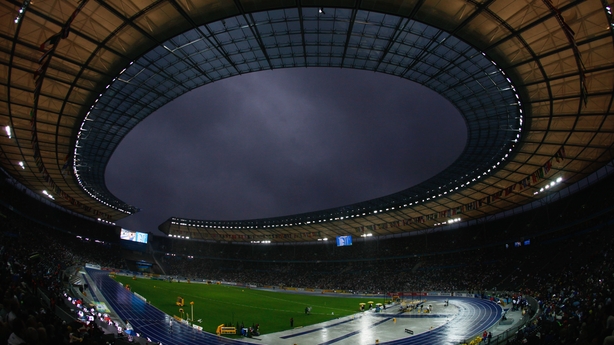 From an Irish perspective, those 2009 Worlds were one of our best championships, with Derval O'Rourke finishing fourth in the 100m hurdles final and Olive Loughnane winning a superb silver medal in the 20km race walk (upgraded to gold due to a doping violation)
This time around, I'll be on the other side of the camera and microphone, commentating and interviewing athletes for RTÉ, and there should be more good news stories from the men and women in green.
Our biggest medal chance is Thomas Barr, who looks to have a very strong chance in the 400m hurdles when you consider his performances over the past few weeks. He is coming into form at the right time, his run at nationals last weekend was impressive, a championship best of 49.56 which he ran all by himself in breezy conditions.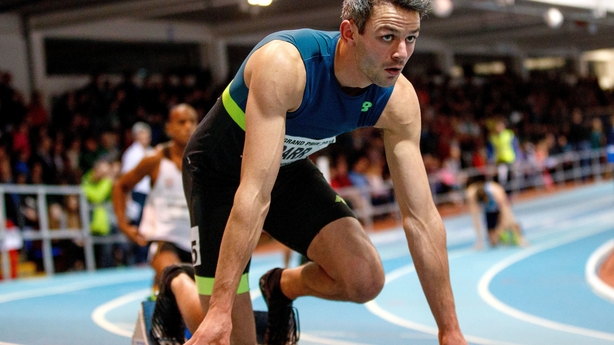 He goes to Berlin off the back of a win in Lucerne last month in 49.10, which he followed up with a third-place finish at the London Diamond League in 48.99, which ranks him joint-fifth of those in the 400m hurdles.
But when you look at the standard at the top of his event, it's truly world-class. The overwhelming favourite will be Norway's Karsten Warholm, the world champion who has run 47.65 this year, and a clear second favourite is Turkey's Yasmani Copello, who edged Barr to the Olympic bronze medal in 2016 and has run 48.31 this year.
Tom will have to go some to get on the podium, but he's of one those guys who is very competitive when he's put into a championship environment. You have certain athletes like that who can find an extra five percent in this environment; Derval O'Rourke was one of them, and so is Tom.
He was impressive in Santry – very fluid going over the hurdles and as he's been doing in many recent races, he managed to come home strongly. He'll need that terrific trait of his again to achieve what we all hope he can next week and get on the podium.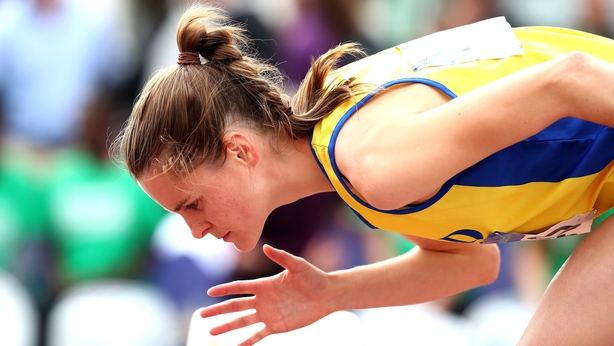 The other big hope for Ireland is Ciara Mageean, who won a bronze medal in the 1500m at these championships in Amsterdam two years ago. Since then it hasn't gone great for her and to me, it seemed like she just didn't enjoy her racing, often running a little bit fearful.
Since moving to Manchester to be coached by Steve Vernon, that seems to be a thing of the past for her – Mageean has raced a lot over the year and that's just what she needed to do.
At nationals last weekend Mageean doubled up, winning gold over 800m and 1500m, it wasn't about fast times, it was a training weekend with the aim to get a good blowout before Berlin. She looked controlled, confident, and that's something that had been missing from her the last couple of years and as a result is getting close to running her best times.
Her 1500m final, if she makes it, will be on Sunday week in Berlin, where the big favourite is Britain's Laura Muir. It'll take a serious performance from Mageean to get a medal because I don't see Muir holding back – it will be a completely different race to two years ago in Amsterdam, where it was a slow tactical affair, but Mageean has a good outside chance of a medal.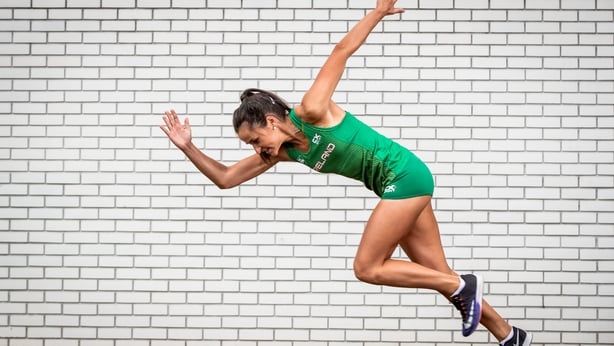 For the other Irish, the aim will be to make a final or run near their season's bests and if they can do either of those, it'll be a job well done. Phil Healy is having the season of her life and will run the 100m, 200m and both relays in Berlin and the key thing for Phil to carry her great form from the last month into a major championship.
She can get to a final if she can replicate or slightly surpass her recent times, and I'd really like her to see her back up those in this environment. The same can be said for Marcus Lawler, who will race the 200m and if he can reproduce the 20.40 he ran in the Cork City Sports, then he could just sneak into a final.
At this stage, it's looking less and less likely that Leon Reid will get his transfer of allegiance approved in time for Berlin, which is a pity as the national champion over would go to Berlin well capable of making a final – at least. He is entered in the championships but until the IAAF confirm his transfer he won't be eligible to run
Internationally, there will be plenty of global stars lighting up the historic stadium, among them Dina Asher-Smith of Britain who's looking to do the 100m/200m double and looks to have a huge chance of doing so.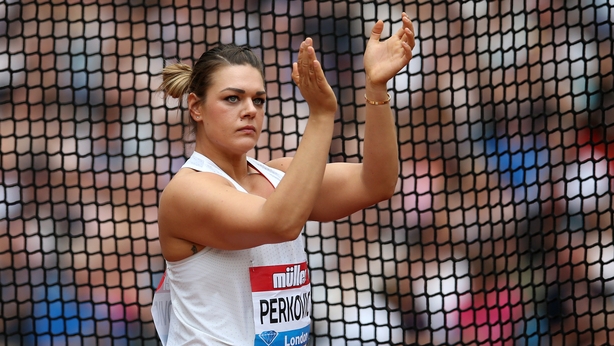 Sandra Perkovic is looking for her fifth European title in the women's discus and no one should bet against the Croat, while in the middle distances all eyes will be on the Ingebrigtsen brothers of Norway – Filip, Henrik and Jakob – who look set to feature up the front over both 1500m and 5000m.
The home crowd will have plenty to celebrate too, particularly in the men's javelin where Germany has the best three throwers in the world: Johannes Vetter, Andreas Hofmann and Thomas Rohler. Each of them has thrown well over 90 metres this year and that final next Thursday night will be a cracker.
And there'll be sure to be plenty of Irish in the stadium that night, too, with the final of the men's 400m hurdles scheduled for 7:15pm Irish time. Here's hoping Thomas Barr will give them reason to celebrate.
Watch live coverage of the European Athletics Championships on RTÉ 2 television and RTÉ Player from 7-12 August.