For some Irish athletes, this will be their Olympics. For others, it will be nothing but a pit stop on the road to Berlin, a formality to check their fitness and compete in front of a home crowd, to deliver a performance buoyed on by family and friends and clubmates before the European Championships.
Either way, the stakes are high at this weekend's National Championships in Santry, which get going at lunchtime on Saturday and finish up on Sunday evening, when RTE will have a live broadcast from 5:30pm.
With the qualification window closing on Sunday night for the upcoming European Championships, Santry will be the last chance saloon for many of Ireland's leading athletes who are still hoping to book their spot on the plane.
A new mondo track has being installed in Santry in recent years which is a fast surface to run on and with the summer we are having, it could be a fruitful weekend
One of those will be Michelle Finn, the 2016 Olympian who currently has one B-standard for the 3000m steeplechase, though the Athletics Ireland selection policy dictates that athletes need to run that twice to get to Berlin.
On Wednesday night, Finn came up agonisingly short of the mark needed at 9:55.00 when she ran 9:56.03 to win in Karlstad, Sweden, so as a result Sunday evening's race in Santry will be so much more than a national final for her – it's a race against the clock.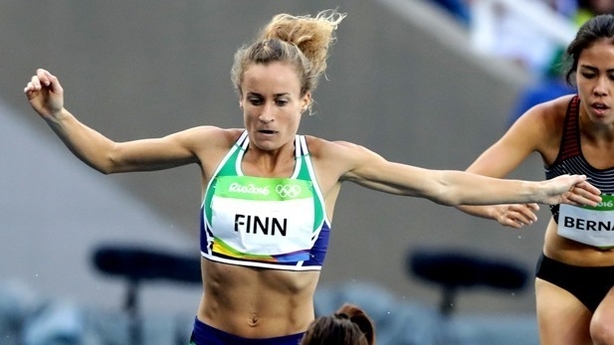 There are currently 20 athletes who have secured the necessary standards in addition to 11 athletes who were already selected for the marathons earlier this year. But it doesn't end there, as there will be Irish teams competing in three of the four relays in Berlin: the women's 4x100m and 4x400m and men's 4x400m.
That means those sprint finals on Sunday will be pivotal to selection decisions, a situation I know all too well. Back in 2016 I came out of retirement and finished third in a great race at the nationals over 400m, a race won by Brian Gregan in 46.28 in which the first six men went under 47 seconds.
Clocking 46.44 to finish third booked me a place in the individual 400m and a 4x400m relay spot at the Europeans in Amsterdam, and it was a big season's best, brought on by some great competition and the weight of reward on the line.
There will be a lot of people preparing themselves for a big performance over the coming days, needing to run well and get themselves on the plane. You'll have heartbreak, too, because for so many people, especially with the relay squads, this is their big shot.
Typically, the nationals is not a place to worry about fast times. The open nature of Morton Stadium means it's always vulnerable to the elements of an Irish summer and they are scheduled close to the major championship of season in order to give athletes every chance to gain qualifying standards. So every time I raced there it was just about nailing down a good performance, a confidence-booster before heading to the major championships.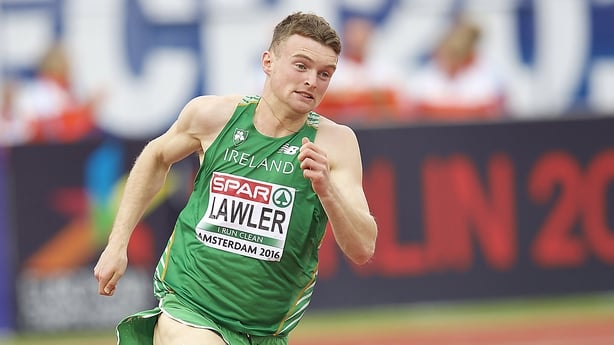 That's not to say it can't be done: Paul Hession's Irish 200m record of 20.30 was run at the Nationals back in 2007, and that may well come under threat this weekend from Marcus Lawler, who clocked 20.40 at the Cork City Sports last week.
Marcus is one of those with an A-standard so already has a foot on the plane to Berlin, though he'll face a tough test this weekend against Leon Reid, who has a best of 20.27 and is still in the process of switching his allegiance from Great Britain, with a decision expected on that in the coming weeks, meaning we may have two athletes competing over 200m in Berlin.
But nationals can be many things to many athletes. There'll be teenagers taking their first step up against the seniors, among them some of the women's 4x100m team that won a superb silver medal at the World U20 Championships earlier this month.
Back in 2003, I got my first taste of that step up when finishing second in the 400m to Paul McKee, who at the time held the national record and finished third over 400m at the World indoor championship in March. I was out in Lane 8, running blind, and to say I was nervous was an understatement.
I went off hard, as though a rottweiler was nipping at my heels, and found myself in contention with 50 metres to go. I managed to just edge out David McCarthy for second place, David was one of my peers and had been a finalist at the World U20 Championships the previous year. Getting that level of competition and being rewarded with a personal best of 47.13 was great for my career and that nationals gave me a lot of confidence and belief that I could push on.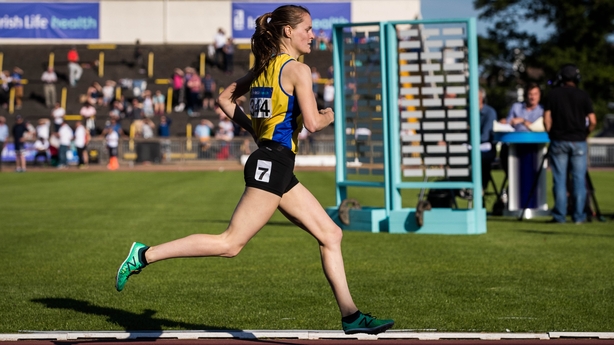 In later years, when I was based abroad, nationals was always a chance to come home and race in a relaxed atmosphere. I was fortunate to have a qualifying standard already in the bag, which gave me the options to drop down a distance and work on aspects of my game. I always tried to work it into my programme with a view to maximising my potential at the major championships.
A new mondo track has been installed in Santry in recent years which is a fast surface to run on and, with the summer we are having, it could be a fruitful weekend for some, which would be a great confidence booster ahead of the European Champs.
Many of the athletes already qualified will be looking to cement their place with the selectors by showing form and there should be some great clashes in store.
The middle-distance races will see Ciara Mageean take on fellow internationals Síofra Cléirigh-Buttner and Claire Mooney; the high jump will see world U20 silver medallist Sommer Lecky compete for the first time since that brilliant breakthrough in Tampere; Thomas Barr will be looking for a final blowout to prove he's in medal shape in the 400m hurdles.
The men's 800m should also be a cracker, as Mark English tries to bounce back from pulling up at last week's Morton Games. He'll be up against Zak Curran and Dean Cronin and last year's Euro U20 bronze medallist John Fitzsimons. Phil Healy will be the star performer in the sprints, the fastest Irishwoman of all time looking to show it against the young guns who will be out in search of a big scalp.
In other words, something for everyone – a great reason to get to Santry this weekend.