The good times keep rolling. But for how long? That's the key question now for Irish athletics.
Our success at the European Under-18 Championships, the silver medals collected at the World Under-20 Championships and some super performances by the seniors at this week's Cork City Sports and Morton Games have made this an incredible few weeks.
We don't get many opportunities to celebrate success and over the past week I found myself jumping up and down in my living room as the Irish women's Under-20 team won the 4x100m silver in Finland, a first for Ireland at a major global outdoor championships.
I'd love to see more of that, especially at senior level, but research suggests it's going to be a major uphill struggle.
Earlier this week I spoke to Dr Áine MacNamara and UL's Phil Kearney, who have both done extensive research into what makes a champion and, on the flip side, what results in so many teenage stars burning out or fading away.
One of MacNamara's papers – Super Champions, Champions and Almosts: Important Differences and Commonalities on the Rocky Road – digs down into the reasons for teenage athletes succeeding or failing when they make the transition to senior level.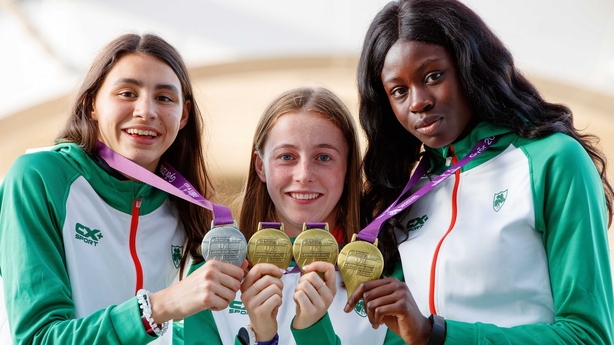 In the paper, the authors interviewed athletes and gauged their reaction to challenges and the various external factors that influenced their development. There was a clear trend established between the factors that made a 'super-champion' and the ones identified in those who didn't quite make it.
At underage level, the super-champion progressed slowly – they often had a bumpy passage to senior level, whereas many of the 'almosts' enjoyed a smooth path of consistent success in their teenage years.
The super-champions had parents who were supportive and encouraging, but were also separate to the sport. They had strong and challenging coaches who would test them, whether that was pitting them against older people at times or putting them on the sideline to see how they reacted to it.
Their coaches would also collaborate with other groups to challenge their athlete.
The super-champion, individually, often has a very high personal drive that would have caused bumps along the way, holding themselves to high standards and often questioning themselves, always adapting to what came their way.
They also had a positive reaction to setbacks – problems like injuries only stimulated them to strive for better next time.
The almosts, however, were people who were very talented underage performers and then didn't really kick on. They usually committed early to their chosen sport so they specialised, trying to chase success in a single discipline at the cost of overall, all-round development.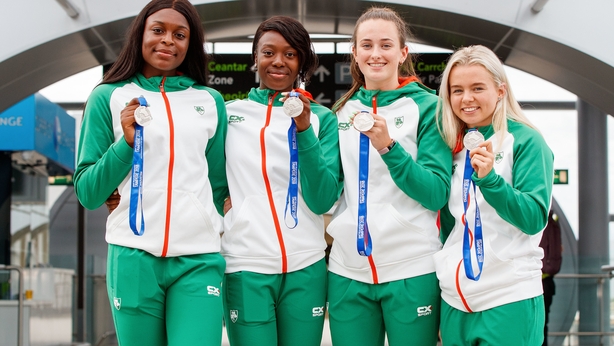 The research from both Kearney and MacNamara showed that the multi-sport approach at teenage level is phenomenally successful for senior success as opposed to specialising early.
For me, the most positive thing about the Irish success stories of the last two weeks was that they came from well-rounded athletes – runners and jumpers who don't seem to have pushy parents, who have a life outside athletics and don't have the huge training age already built up that causes so many to stagnate at senior level.
Every one of them is going to face huge challenges as they move to senior level, but the key factor will be how they react to it. The almosts react to a challenge negatively: 'Why me? Why am I so unlucky? It's not fair'. 
That often results from someone who has won all the way up in the age groups and then gets to senior level and gets frustrated, gets angry and decides all of a sudden that they're done.
From an organisational point of view, it's critical we have this discussion now to make sure we're retaining the right talent and progressing them all through to senior level.
The way athletics is in Ireland, it's very performance-driven. In terms of getting funding from Sport Ireland, medals speak volumes so if Athletics Ireland thinks it needs medals at Under-18 and Under-20 level, the pursuit of those would likely be a detriment to the athletes' long-term success in the sport.
We need to find a balance in how to keep and nurture that talent and not worry about loading up with junior medals, which could easily gloss over the fact that things not going in the right direction for the long term.  
So many of our most successful athletes achieved nothing of note as juniors, so it's crucial we keep the scope looking much further than those who brought home medals.
As Irish 110m hurdles champion Gerard O'Donnell noted on Twitter last week, the medallists should be given every opportunity to succeed as seniors, but equally important is the retention of those who didn't medal or even qualify for these internationals. As he put it: "Late bloomers can't bloom at all if they've given up".
In Athletics Weekly last week, there was a fascinating piece of research published by Karla Drew, who found that 63% of Under-20 athletes who competed for Britain at the World Under-20 Championships from 1998-2012 did not achieve a personal best as a senior, while 67% of them failed to represent their country at senior level.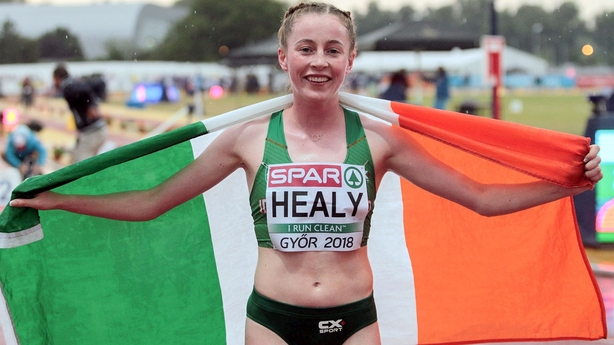 Jeremy Lyons, a coach on the front line in Dublin crunched the numbers from an Irish point of view and only 29% of athletes who competed at junior world level went on to qualify for a senior major championships. 65% of athletes who have competed for Ireland at an Olympics or senior World Championships never went to a World Juniors.
Kearney's research looked at youth level, from Under-13 up to Under-20. It found that 20% of top ranked senior athletes were not top ranked as Under-20s, and almost 50% were not top ranked as Under-17s.
That's a startling set of statistics for those who think these athletes will automatically improve and go on to fill the Irish senior teams in the years to come.
There's no fixed way of bringing talent through, but there are various factors to consider in terms of their coaching set-up, their parents and their training age – how much volume and intensity they've done already.
For those who made heats and semi-finals out there or those who came close to the standard but didn't qualify – they could well be the ones coming through to win medals at senior level.
In MacNamara's research there was one line that stood out from one of the 'almost' players who was reflecting on the reasons why he quit once things became difficult: "I was playing every week and took it for granted that I'd be on the team because I always was top of the pile."
That sort of mentality can be extremely destructive to upcoming athletes, and it's often those who had very little success at underage level who actually end up with the necessary commitment and resolve to stay the course to senior level.
I don't want to sound negative, but the reality is many of our best underage talents will simply not translate anything like this success to the senior ranks. We can hope one or two will follow through, but let's not live in hope. Let's actively look at how we can ensure we have more days jumping up and down in front of the TV.
For Irish athletics, the key now is to provide our blossoming talents with the right support and the right environment to let all that potential truly flourish.