With less than a month until the European Championships, things are starting to bubble up nicely for two of Ireland's chief medal hopes.
Up until the last week, there was nothing too emphatic about the seasons of Thomas Barr and Ciara Mageean, but things can change fast in this sport.
On Monday night in Lucerne, Barr produced easily his best performance this year when coming from behind to win the 400m hurdles in 49.10, well below his previous 2018 best of 49.40 and he now sits 7th on the European season list.
The time is not setting the world alight, but it's a massive step in the right direction and it has also given him that element of belief that he's coming into form at the right time. That's the key thing in athletics: hitting form when it really matters.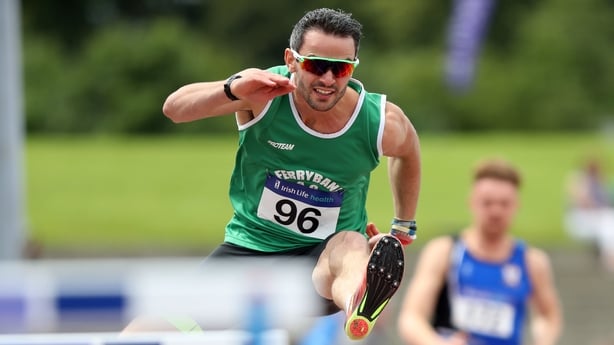 As an athlete, you're always hoping to come roaring out of the blocks at the start of the season, but he didn't, running 51.23 in his first race in Dublin, more than three seconds down on his best. In that situation, a lot of athletes would start to panic and think they're way off where they need to be, but to give Thomas credit, he didn't.
He slowly sharpened his form through the summer and on Monday night it looked like things were starting to click.
Early on in the race, I thought he was out of it, done, but that last 100 is where Barr comes into his own. He maintained his stride, his form, and he came off the last barrier going faster than anyone. It was like once he got a sniff of a win, he went after it.
Barr is down to do the Cork City Sports next week and then the Irish nationals at the end of the month, and I'm not sure if either of those are the places to get fast times. But regardless of his upcoming races, he can take a huge element of confidence off the back of Lucerne going forward to Berlin.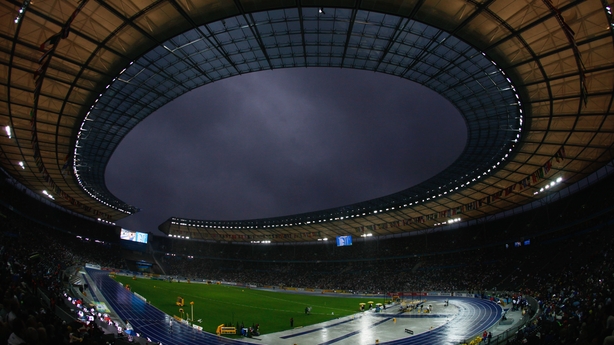 Looking back on my career, I always liked to have a good time under my belt going into a championship, but that's as much to take the pressure off your season as a whole. If you're not really fulfilled or confident of the times you've posted, you can often end up searching for another one, and another one.
Before the 2007 World Championships I opened the season with 45.23 and thought I was going to run 44 seconds very soon, but it didn't happen. In fact I just went backwards, running 45.8 and 46 seconds. But just before going to Osaka for the Worlds I wanted one last race, I felt I needed to find a time, so I went to La Chaux-de-Fonds in Switzerland where I ran 45.59.
"We don't have an abundance of medal opportunities so we need our big names coming into form at the right time"
That race put me back in it – it was what I needed mentally and physically, and I ended up running two 45.3s at the World Champs, making the semi-finals.
With Tom, I'd be quietly confident about his progression from his last few races and indeed the win on Monday. It's beginning to click and he's getting into his groove. He won the race this week and beat some decent people, so now it's just a case of staying fit, maybe a couple of hard training sessions, not going crazy and simply maintaining. With the domestic races he's in, he can just go out and run and not be worried about the clock.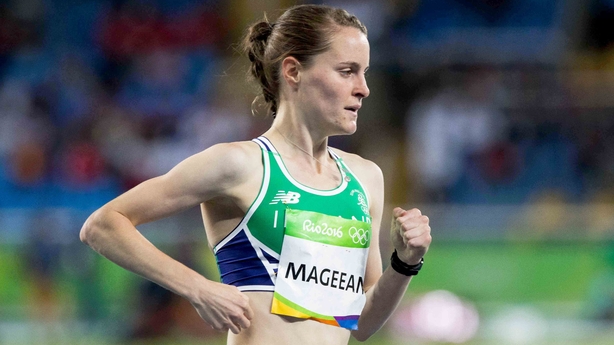 For Ciara Mageean, this week also brought about a big change in outlook as we look to Berlin.
Her best 1500m this year had been 4:06.70, but she carved two seconds off that to win in 4:04.13 in Barcelona on Wednesday night, a time that moved her into the top eight of the European rankings.
With Ciara, a bronze medallist in 2016, things haven't progressed as she would have liked since, but she has made big changes this year, moving to a professional group in Manchester and in a nutshell, last night's race proved things are working.
When you switch coaches there's a huge element of the unknown: whether you'll like the environment, whether the sessions and training group will suit you, and it can be a little unnerving. With some of her races, she's proven she's coming into form, and this was her third fastest time ever.
Like Barr, it looks like it's beginning to click at the right time.
Confidence is such a big thing coming into championships and her recent times have put her in the mix, she'll now begin to believe she can make a final and possibly challenge for more.
I'm delighted to see it. We don't have an abundance of medal opportunities so we need our big names coming into form at the right time and, from where I'm standing, it looks like they're doing it.
On the other side, you have Phil Healy who has taken a slightly different approach to the season: she came out early in flying form setting PBs and national records, hasn't raced in a few weeks now suggesting she's putting in a block of training before coming back out soon for a few more races before Berlin.
Different approaches, but ones which will hopefully yield the same, strong results for Ireland when it matters most next month.