For some in the athletics world, 2018 is nothing but an off-year; a season to experiment, take the foot off the gas, run without stress and make some much-needed money.
But for the sport itself, that presents a huge problem.
For general sports fans, it's been almost four months since they will have seen athletics of any importance on mainstream TV, when many will have tuned into the World Indoor Championships in Birmingham during the big freeze back in March.
But if they missed that, there's a good chance the last time they watched athletics would have been last summer's World Championships in London.
For Irish fans, the European Championships in Berlin will be a worthy watch when they roll around in August. However for most of the world the sport will unfortunately occupy very little airtime until next year's World Championships in Doha, which is still 15 months away.
Reading through a column earlier this week by US journalist Alan Abrahamson, the issue hit home: athletics has a real problem with its calendar, one that needs addressing to stop the sport disappearing from view.
Right now it runs on a four-year cycle where, for Irish athletes, there's one major championship to aim for each year: Olympics, World Championships, Europeans, World Championships, in that order.
But the problem with that is that in this year, the 'off-year', there's no global outdoor championships to keep the sport in the limelight among mainstream fans.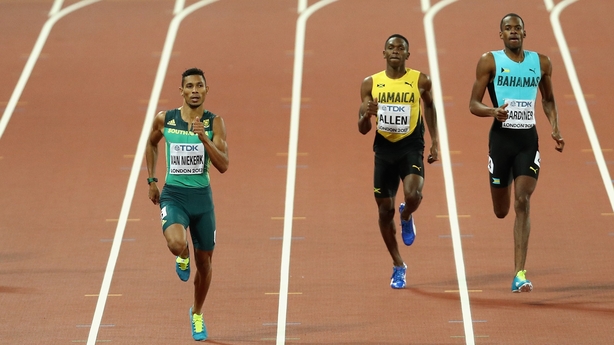 Usain Bolt and Mo Farah may be gone from the track, but when it comes to younger stars who look set to replace them – Wayde van Niekerk or Sydney McLaughlin – most fans won't get to see them compete at a major event for the best part of two years.
Last weekend the US Championships took place in front of half-empty stands in Des Moines, Iowa, and while many of their best athletes turned up, just as many stars opted to stay at home. I couldn't blame them. 
Having competed and trained with many American athletes during my career, I know how differently they treat this season. It was all about fun, there was no pressure. You look at guys like Christian Taylor, a triple jump champion, who on this down year has started running 400s.
In this year, athletes often try different events and training methods, all with a view to trying to better themselves for the crucial years to come.
Some take complete time off because mentally and physically, they need a break, while others would try training with different coaches and athletes to try to learn something else. There is more of an open mind towards the year and they are more relaxed, running with less anxiety and stress.
It's also useful to them that after an easy year, they come back into two years of gung-ho work until the Olympics, although some prefer to do the dash for cash – throwing themselves into events all over Europe and trying to make money. They run themselves ragged, but the season is a great chance for them to make money.
I spent quite a bit time in Australia too and in a year like this, they're completely cut off. They had the Commonwealth Games but apart from that, it's like they have nothing to aim for.
Athletics is a global sport and we are in a situation where it's a lot harder to get headlines and bums on seats, so it needs a major global championship every single summer.
Without it, the sport is in danger of fading from view, and events like the World Cup in London this July or the Continental Cup in Ostrava in September are unable to fill that void – athletes just don't care enough about them.
I am in no means devaluing the European Championships; it was always of importance to me, but global exposure is key for the sport.
The Diamond League, a format that was brought in in 2009 for the major top-level meetings on the circuit, has tried to fill that void and give athletes from everywhere a worldwide platform, but to me it hasn't achieved what it was born to do.
Meetings still flourish in certain places in Europe like Zurich, but if the sport is going to grow it has to be global; without any kind of global championships each year the interest will just drop off.  
Like it or not, it's the one week of the year when everyone pays attention to athletics.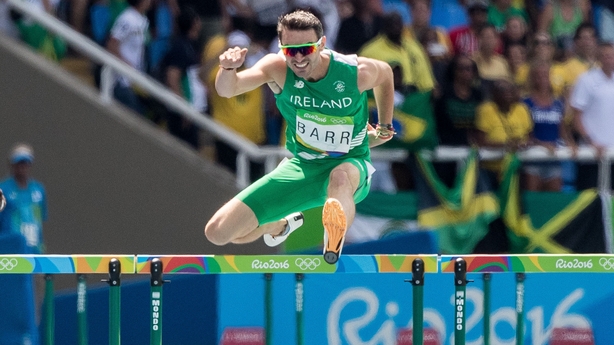 The European Championships can still form an important part of the year if we bring in a World Championships during the 'off-year', but it should take place several weeks before it, a sort of warm-up championships before the main event.
As it stands, of course, it's the only event that matters to Irish athletes this season, and rightly so. There are a lot of athletes that will know Worlds and Olympics are a stretch for their levels of ability and coming into Berlin, that'll be their Olympics.
For the best of them, though, like Mark English, Thomas Barr or Ciara Mageean, it'll be a great opportunity to get themselves on a podium, the perfect boost midway through the Olympic cycle.
And ultimately, that's what should be at the back of everyone's mind, even for many of the athletes competing for Ireland at the European U18 Championships and World U20 Championships in the weeks ahead.
To get to Tokyo as a contender, the journey starts this summer.