It's one of the biggest crossroads an athlete will encounter. Far from her home in Dublin, one of Ireland's best athletes is about to approach that critical junction.
What now?
Last weekend in Eugene, Oregon, Síofra Cléirigh-Buttner ran her last ever collegiate race, bringing to an end a superb four years at Villanova University, an institution which has built some of the greats of Irish athletics like Marcus O'Sullivan, Ronnie Delany and Sonia O'Sullivan.
Racing against the best college athletes in America in the NCAA women's 800m final, Síofra seized command with 200m to run, led turning for home but couldn't quite hold on down the home straight and finished fourth in in 2:05.73 in a race won by Sammy Watson in 2:04.21.
She's 22 now, has a best of 2:02 for 800m, but to be honest about matters: that won't be enough to have agents or sponsors beating down her door looking to sign her into a professional contract.
In the NCAA, athletes run as amateurs for the duration of the college career and are not allowed to accept sponsorship or prize money, but now those doors will swing open to Síofra.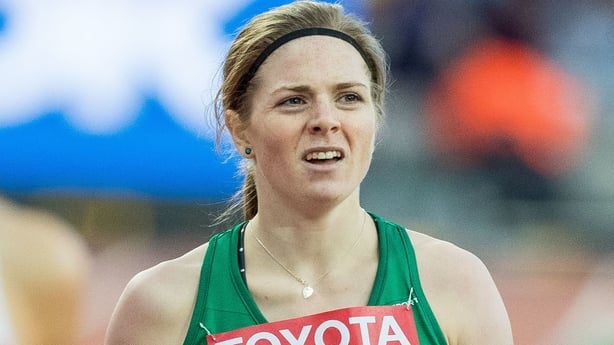 Coming fourth in the NCAAs is probably worth an investment from some brand, though. Cléirigh-Buttner is an athlete who's produced the goods plenty of times in recent years, she's been in an environment that's worked and from Villanova's perspective, they would be very happy with their investment in her.
But the question is: where should she go?
She could return home to Ireland, where the reality is she'll likely be doing much of her training alone or with inferior athletes, or else she could move to one of the many professional groups dotted around America or the UK.
There may also be the option to continue training professionally under her collegiate coach in Villanova, perhaps picking up some part-time work in or near the University.
At her age, you need to do an analysis on yourself. After coming out of an intense collegiate system, her goals are now completely different. It's about getting into the big races like Diamond Leagues then building towards the major championships.
It'll be about tapping into the people you really trust, the people who've been around you the last few years
You need to figure out whether your environment should change, and if you're happy you don't have to change it. Now that you have potential agents entering the equation, it'll be about tapping into the people you really trust, the people who've been around you the last few years.
They all have connections so Síofra should dip into their experience and listen to what agents they recommend and consider what gear contracts they can possibly get.
There's a lot of moving parts for her now, and she's still got a summer track season to run. The countdown is well and truly on to August's European Championships, and she needs to focus on Berlin, get done with the season then sit down and figure out her next move.
For her, there's no great need to rush into a decision, unlike many of the stars of the NCAA championships who turned pro almost as soon as they crossed the line. The most high-profile of them was Sydney McLaughlin, one of the undoubted future stars of the sport who is, by far, the fastest female 400m hurdler in the world at the moment.
She's only 18, has completed one year as an amateur running for the University of Kentucky, but after winning last weekend she announced she was immediately moving into the pro ranks.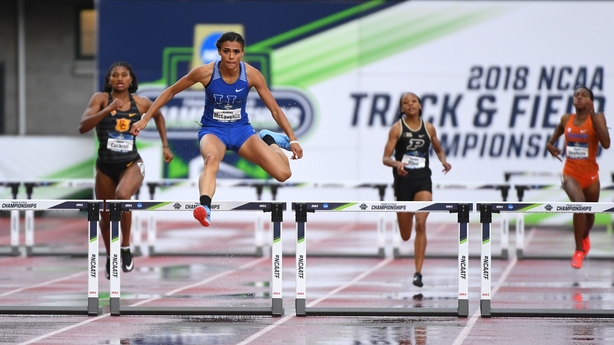 I couldn't blame her. If I was that age and running those sort of times, with the potential to break world records, it's very hard to turn down the kind of money that would be put on the table. You're in the form of your life so you have to grasp it because as a sportsperson you have a limited shelf life. But college will always be there; you can always go back and do a course.
Following on from her, men's 400m champion Michael Norman and 400m hurdles champion Rai Benjamin both announced they were turning pro shortly and given how fast they ran – Norman ran 43.61, Benjamin 47.02 – it makes sense. Their times, run on what was a wet track, were faster than anyone in the world this year and Benjamin's case, the 2nd fastest ever!
The NCAA is an incredible conveyor belt for talent and a big reason for that, along with the talent pool, is the level of expertise in the system. Norman, for example, is coached by Quincy Watts, the Olympic 400m gold medallist in 1992 and so many former world-class athletes like him are working within the system.
When you go to these colleges you see the facilities and support; some of these are far better than entire countries' elite athlete support structures. It's no wonder they keep churning out this phenomenal talent.
I believe Síofra's decision should be made with one place in mind: Tokyo
When I was training in Loughborough we would always keep an eye on the NCAA results because you would have young athletes you'd never heard of running phenomenal times, and the next week they'd turn pro and be competing against you in Europe. At an event like that, all the big brands and agents are looking for the next Usain Bolt, and it's the most likely place to find them.
But whether you're an 18-year-old American with a hefty six-figure contract on the table or a 22-year-old Irish athlete just trying to continue chasing the dream, what matters most is their next step.
It's a tough sport in your mid-twenties, with the safety net of the collegiate system removed, and making the right decision is never more important. Whatever about this summer, I believe Síofra's decision should be made with one place in mind: Tokyo.
The next two years, taking her up to those 2020 Olympics, will be the most important of her career. Here's hoping that whatever path she chooses, it allows her talent to bloom.