Twelve years have passed since Ireland last won a medal at the World Indoor Championships; that unforgettable night in Moscow when Derval O'Rourke struck gold in the 60 metre hurdles.
Unfortunately it looks like that wait is set to continue.
This year's edition kicks off in Birmingham tonight, running until Sunday, and although there is no shortage of class in the five-strong Irish team, it's very unlikely any of them can come home with a medal.
If anyone is to pull a surprise, then it'll be the athlete who's done just that already this indoor season – Phil Healy. The Bandon sprinter smashed her lifetime best to run 52.08 for 400m in Vienna last month, and that puts her into a new category entering a championships like these.
Going in with a time that fast puts her up the seeding list so she should have a good lane in her heat tomorrow. If Phil can run her best she could very well be in the hunt come Saturday night.
It's a tall order, as heats and semi-final are both tomorrow, so qualifying whilst reserving energy is key – not the easiest thing to do at this level.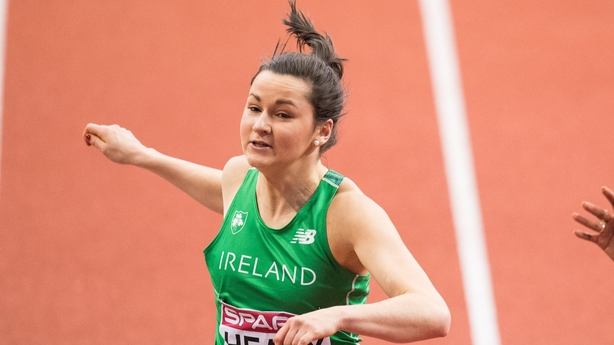 I like the way she has run indoors this season, aggressive over the first lap and looking strong on the second. Healy didn't have the fastest of runs at the national indoors a fortnight ago, clocking 53.10, but that could be due to a training block with the aim to peak this weekend.
She has really come a long way this year, which bodes well for the European Championships later this summer. But for now, if she can back her early season form and cruise through the heat, bring her A game to the semi, then it's all to play for in the final.
An indoor 400m final, anything can happen.
When I think back to my World Indoor experiences, the one that always springs to mind is Doha 2010. I went there as a two-time European Indoor champion, but in the semi-final I got pipped by American Bershawn Jackson right on the line, which meant I got drawn in lane three for the final. In the indoor 400m, that's a big disadvantage against those in the outside lanes, so it meant I had to run a different race in the final.
I didn't get out as hard as I should have and I was fourth at the bell, but I had lots of traffic in front of me to get through. Trying to get around people, you have to take an element of risk and on the final bend I took one, trying to go up the inside, and it didn't pay off. I ended up fifth, and then got disqualified.
"The indoor 400m is a tricky race to solve. You can't just go all guns blazing and hang on for dear life"
When I look back on my career, that was one of the days when I should have had a global medal in my pocket. But the indoor 400m is a tricky race to solve. You can't just go all guns blazing and hang on for dear life, you have to get into a position where you can mount an attack and also make it difficult for people behind you to get past.
You've got to take the race by the scruff of the neck, but there's a fine line with going too quickly over the first 200, and even experienced athletes can get it wrong.
There'll be no such tactical decisions facing 60m sprinters Ciara Neville and Amy Foster, whose races will pass in a little over seven seconds of blur tomorrow morning.
From Neville's point of view, it's another senior championships and it's good experience for the 18-year-old, putting herself in the call room with the world's best. It'll be tough, and the performances she's bringing in will need to be equalled or bettered to stand any chance of getting through the heats.
For Foster, she has run with a point to prove in recent weeks after being overlooked for selection for the Commonwealth Games, and after clocking an Irish record of 7.27secs, it's safe to say she proved the selectors wrong. She'll have to do that again to stand a chance of getting through, because so many girls are ahead of her on the rankings, all the way down to 7.02.
Ben Reynolds will go in the 60m hurdles heats on Saturday and qualification will be very tough, so this should be looked at as a great opportunity to run fast and put himself in a good headspace ahead of the outdoor season.
Ciara Mageean goes in the 1500m heats tomorrow evening, having changed her setup this year and moved to Manchester to train with a professional group. I can relate to that, coming about after a tough 2017, but it was great to see her make some changes and when you do, it's important to get out and race, to get back on the horse.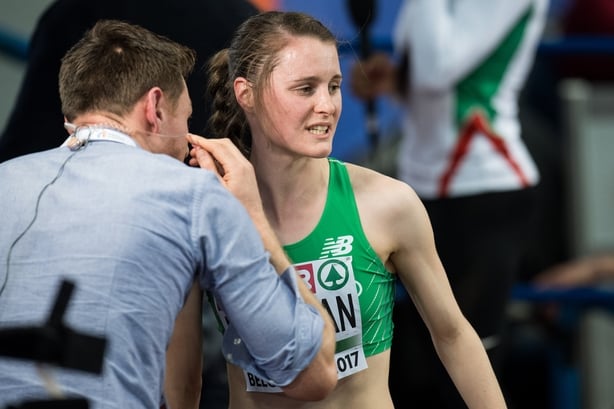 It's hard to know what form she's in as she's only raced twice this season, qualifying with her season's best of 4:09.47 in Boston last month. She'll need to find a couple of seconds on that to stand a chance at making the final, however championship races can be a very tactical affair, so if she runs confidently and smart, a final isn't out of her reach.
Internationally, all eyes will be on Laura Muir in tonight's 3000m final, the British heroine going up against Ethiopia's Genzebe Dibaba and Kenya's Hellen Obiri. The crowd in Birmingham will be at their brilliant best as they try to cheer her to her first global championship medal, and if it comes tonight it'll be no more than she deserves after near misses in Rio and London.
In the sprints, the big star to watch will be Christian Coleman in Saturday night's men's 60m final. He smashed the 60m world record in recent weeks, clocking 6.34, and though he might not be as charismatic as Usain Bolt, he's the man most likely to fill the void left behind after the Jamaican's retirement last year.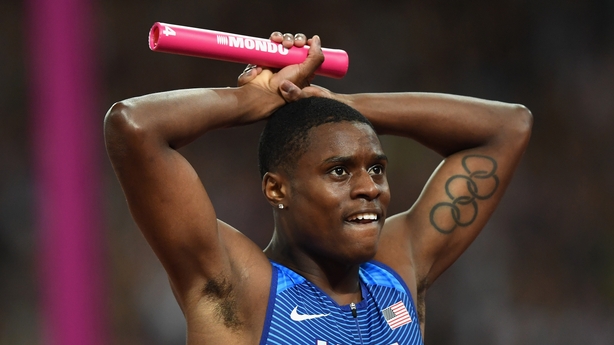 Unfortunately, there'll be no Irish involvement in the 4x400m relays, which is disappointing considering the current depth in both men's and women's ranks here. It would have been good to enter a team and try to blood in athletes ahead of the Europeans this year.
If you want to create a culture where there are more than four athletes, you have to take opportunities like that.
But either way, it should be a great championships, one that will prove as chaotic as it does unpredictable. Indoors is the place to be this weekend, so be sure to tune in as the Irish go up against the world's best.