After months of counting down, it's finally here. The pinnacle of the 2017 athletics calendar: the World Championships in London.
Since late last year, when athletes shook off the hangover of the Rio Olympics and got back into the slog of winter training, this is the week that will have been circled in their calendars.
Previous results in 2017 mean little when athletes step into the pressure cooker that will be the London Stadium, which should be packed close to capacity from Friday night when Mo Farah gets his championships underway in the men's 10,000m.
Though Usain Bolt and Farah are garnering all the attention on the build-up, it's the 400m races I'm most looking forward to, even if I'm admittedly biased.
In the men's race, South Africa's Wayde van Niekerk looks to be running against the clock. The Olympic champion has a good case to be considered the world's best athlete right now, having smashed his competition to win gold in Rio in a world record of 43.03 seconds.
In Botswana's Isaac Makwala, he has an athlete who should give him plenty to think about, but for me it's still Van Niekerk's race to lose.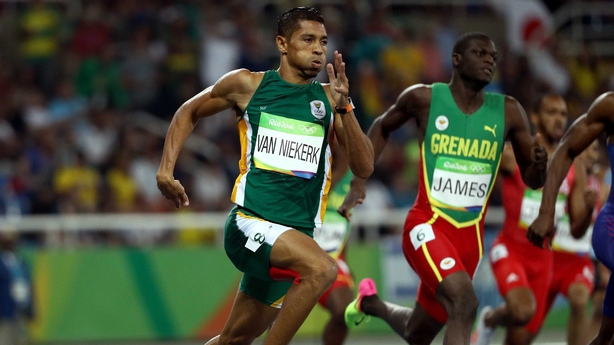 Can he become the first ever man to go sub-43? It's possible.
His task will get harder later in the week though as he steps down to 200m, a race where Usain Bolt is notably absent. Given Van Niekerk's form, that's no surprise.
The South African has dipped below 10 seconds for 100m already this year, and with raw speed like that, coupled with astonishing speed-endurance he displays over 400m, it will take a huge performance, well below 20 seconds, for someone to defeat him in his secondary event.
It's no easy task to double, though, as the 200m heats take place the day before the 400m final, meaning he'll have to race six days in a row.
People often look at the physical exertion of running a race, but in truth it's everything else that takes such a heavy toll.
You could be up early for your first round, which can disrupt your sleeping pattern, or not back at your hotel until the early hours that night after a semi-final or a final.
It's so much more than the race that drains you; it's the media interviews, your cool-down, waiting around for doping control, ice baths, physiotherapy, buses to and from the stadium.
By the end of the week, you're physically, mentally and emotionally drained, and that's just while running one event.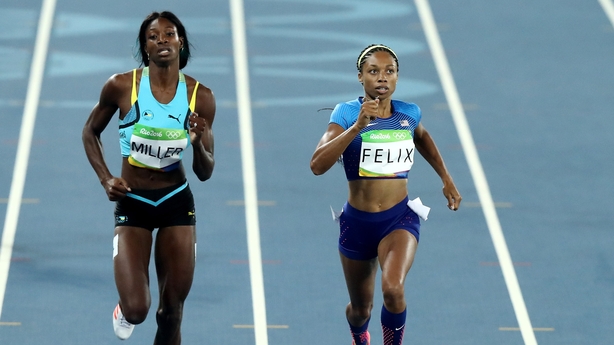 I think the men's 400m will still be a demonstration, but the women's race looks a classic duel, a head-to-head clash between Allyson Felix of the US and Shaunae Miller-Uibo of the Bahamas, the Olympic 1-2, who look closely matched on form this year.
Miller-Uibo edged Felix to gold by diving for the line in Rio, and this time around it'll be no surprise if it's just as close, and thrilling.
The women's 1500m looks another tough one to call, and will be a race not to miss when they go to the line for the final on Monday night. The home heroine will be Laura Muir, who should be in medal contention, but she'll have it all to do up against world record holder Genzebe Dibaba, Olympic champion Faith Kipyegon and world leader Sifan Hassan.
Of course, the eyes of the world will be trained on London for one race above all else, and one man above all others: Bolt.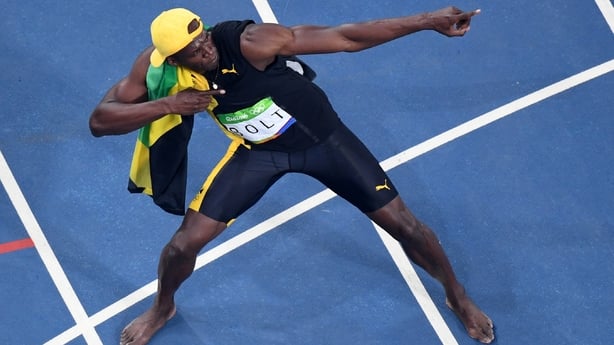 If the Jamaican can sign off his career with a win in the men's 100m final, it'll prove once again how little mid-season form matters when it comes to crunch time.
So far this year he's been unimpressive, running a season's best of 9.95, but he's shown time and again that he can find extra in the high-pressured championship environment.
There's an opportunity for his rivals that hasn't been there in previous years, and if someone can run in the 9.8 range, Bolt will need to find something special to take gold.
However, he has an X-factor that often makes his rivals underperform.
In the blocks they'll be looking at him and, midway through the race, when he starts coming through and they see him and think about him, they'll have already lost. I'm not expecting anything less than a gold medal in what will be his last hurrah.
At championships, the pressure either gives or takes a few percent from your performance, and Bolt is the classic example of how it can bring out your best.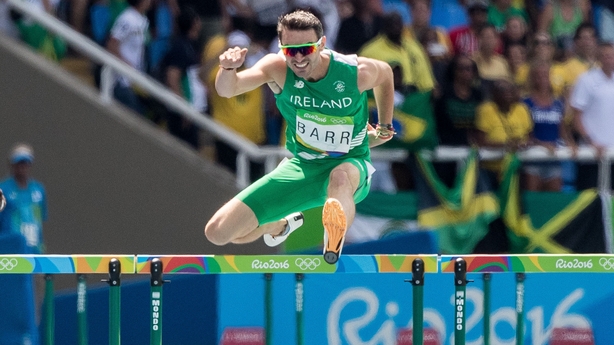 The Irish athletes will be hoping for a similar boost from their mid-season form and, in Thomas Barr, we have an athlete who proved last year that he's a big-time performer.
What he did in Rio, running 47.97 off the back of a haphazard preparation, was a magnificent feat, but can he repeat it?
His preparation hasn't been ideal, and it'll be extremely tough to get through the rounds and into that final, but he's one of the few who should find something extra on the big stage.
Overall, it's often personal bests, season's bests and semi-final places that make for a good championships for the Irish.
There's a chance that some may make a final, but it's unwise at this level to set medal expectations.
Rob Heffernan will certainly be in the shake-up in the men's 50km race walk – he always is – but in an event where the contenders race so rarely in the lead-up, it's almost impossible to gauge form at this point.
Brian Gregan is an athlete in form over 400m and he will be looking to get close to the 45-second barrier in an event which has an abundance of strength. If he can, it could see him progress through the rounds.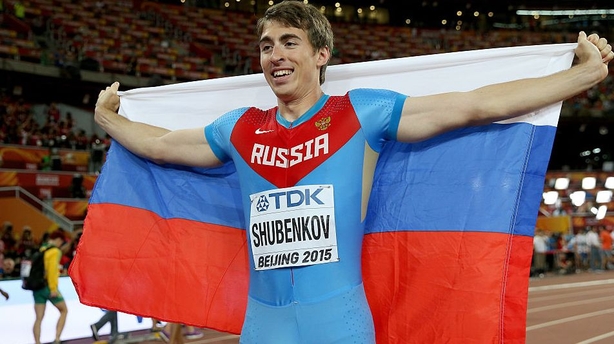 From both Irish and international perspectives, there'll be no shortage of storylines to keep us entertained over the 10 days.
Whether it's the controversial issue of certain individual Russian athletes returning, running under a neutral flag after being approved by the IAAF as having conformed to anti-doping standards, or the intersex athletes continuing their dominance in the women's 800m, there'll be plenty to debate once the crowds file out of the Olympic Stadium.
It's a week for athletics to bask in the limelight, though given the sport's history it's unwise to forget the issues that still exist.
So often at this time of year sports fans tune into athletics for a week and disregard it, thinking everyone is on drugs, and while that's frustrating for those of us who played by the rules and know many others who did the same, it's a reminder of how the sport needs to conduct itself going forward.
If athletics wants to engage people, young and old, it needs to have a zero-tolerance attitude to doping, corruption, or cover-ups, whether it's athletes, agents, coaches or doctors.
Will the championships be completely clean? Of course not, because that's an unrealistic ideal in a sport where some will always cross the line, but will it be cleaner than before?
I believe so, and in the end that's enough to keep me tuning in, along with many others, for the week ahead.  
.@DavidGillick expects Usain Bolt to save his season's best for the World Championships this weekend. Full column: https://t.co/6rW7mWOyZs pic.twitter.com/TqPbtWLJUa

— RTÉ Sport (@RTEsport) August 3, 2017