It was July 2002, the World Junior Championships in Kingston, Jamaica, and the place was rocking like nothing I'd seen before.
Back then, Usain Bolt was the 16-year-old wunderkind of Jamaican sprinting, and I remember sitting in that stadium, packed to capacity with close to 40,000 people, and just taking it all in – the people climbing over the walls, decked out in their national colours, the whole stadium chanting "Bolt, Bolt, Bolt" as he rounded the turn in the boys' 200m final, on his way to victory in 20.61 seconds.
I qualified to be there as a member of the Irish 4x400m team, but at the time was still playing GAA alongside athletics, but I remember in that moment sitting there thinking: this is what I want, to be an athlete.
Fifteen years on, I look back on that experience as the clincher for me to stay in the sport when at that age – 18 – I could have gone either way.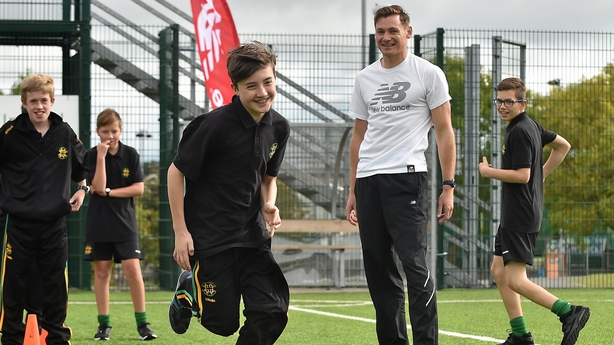 Those memories came flooding back this week when I saw the crowds that turned out at the IAAF World U18 Championships in Nairobi, where 60,000 people showed up for the final day of action, and an extra 15,000 had to stand outside, unable to get in.
Ireland did not have any athletes there, nor did USA, UK, Australia and other nations which opted out.
Whether that was due to the costs involved, the perceived security risks or the fact that it was the last edition of these championships, I couldn't help thinking how many kids had lost out on that same moment I had in 2002, those who could have been coaxed to follow their dreams after a once-in-a-lifetime experience.
That's the importance of sending teams to championships, even when they're not winning medals; it keeps them in the system and developing. Paul Hession and Joanne Cuddihy were both on that trip to Kingston, and I bet they have similar stories of how it affected them.
On Thursday morning the European Junior Championships get under way in Grosseto, Italy, and Ireland has its biggest ever team, which is great to see. Among them are medal contenders such as Michaela Walsh in the girls' hammer and shot put and the girls' 4x100m team, who ran their final prep race at the Lausanne Diamond League a fortnight ago where they smashed the national record.
Putting them in that race, competing on the highest stage against established senior athletes, was a master stroke.
The Diamond League is the top meet you can go to, and to be around that calibre of athlete – to stand among them in the call room and warm up around Olympic medallists – is the stuff that inspires kids.
Last week's European U23 Championships showed that we're making huge progress in the relays, with finalists in both 4x400m events in Bydgoszcz, Poland.
What I'd love to see now is someone come in and co-ordinate relays as a full-time job with Athletics Ireland because there's a lot of moving parts to it.
We could have big success because there's no doubting that in terms of Irish sprinting, there's impressive depth in the underage ranks waiting to be harnessed.
Of course, this weekend also brings the Irish Life Health National Senior Championships in Santry, where many of Ireland's expected stars of the World Championships in London will be in action such as Thomas Barr, Mark English, Ciara Mageean and Brian Gregan.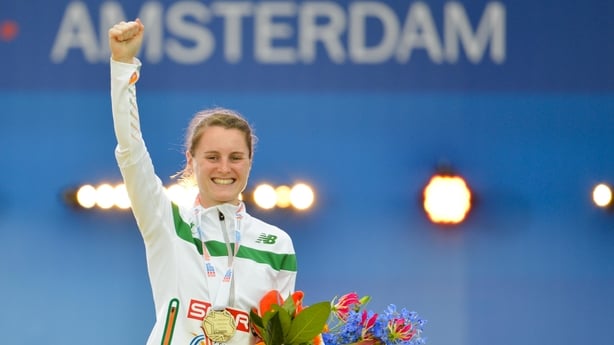 For me, national seniors was sometimes tricky. As someone who trained abroad for so much of my career, I looked forward to coming home and nationals was always fixed in the diary.
To support your sport, events like these need the stars, but the trouble for me was when it clashed with something.
I would sometimes find myself invited to Golden Leagues, Diamond Leagues or Grand Prix meetings and competing in them means you're going to be best prepared for the championship that year. You're going to plan with that in mind, so sometimes you have to be selfish.
This weekend, though, I won't be on the track in Santry but up in the commentary box for RTÉ, who will be broadcasting live on Sunday evening. Along with the action at home, we'll all be keeping an eye on the action in Italy, hoping the Irish team can deliver a few medals at an event that has been good to us in the past.
Even if they don't, though, it's important to remember the value of the experience. Because just like me in Kingston, or the kids who went to Nairobi, that investment may take years to provide a return, but it's one that's well worth making.