When Thomas Barr crossed the line at the Bislett Stadium last night, finishing a superb third in the 400m hurdles at the Oslo Diamond League, I can assure you the first thing he thought about was the time.
When it was confirmed that he'd run a season's best of 48.95, the news will have sent a wave of relief washing over him. That's because Barr, like most of Ireland's best athletes, will have had one magic number looming in his mind all season: the qualifying standard for the World Championships in London.
For him, that was 49.35 – a difficult standard but one which Barr, at the peak of his powers, would quite easily take in his stride.
His Oslo run capped a great seven days for Irish athletics, which began with Ciara Mageean punching her ticket to London at the Rome Diamond League. She clocked 4:04.49 for the 1500m, three seconds below the required standard.
With seven weeks left until the World Championships, having the qualifying standard in the bag lifts a massive weight off their shoulders.
If you nail your standard early it gives you so much more opportunity to plan and to pick and choose your races. You can relax a bit. Before hitting the qualifying standard, the thought constantly runs through your mind: 'I have to get it, I have to get it.'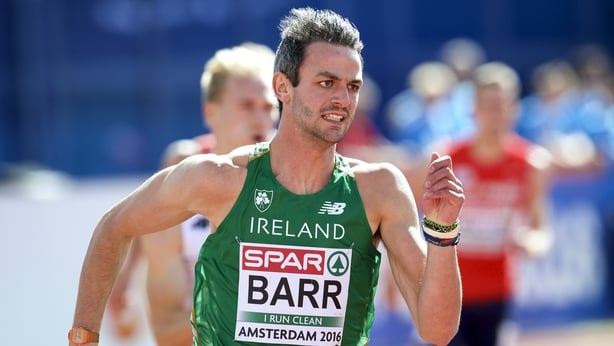 For much of my career you were deemed eligible if you achieved the standard in the previous year, but that's not typically the case nowadays. Although this makes it harder for athletes, it is a fairer system.
Occasionally, athletes have qualified based on the standard they achieved the previous summer, despite not having shown any form whatsoever in that season itself, and that's a waste of time (and money) for all involved.
Though all three fell short of hitting the London qualifying standard last weekend, there were hugely encouraging runs from Brian Gregan, Marcus Lawler and Mark English.
Gregan clocked his fastest 400m time since 2013 in Geneva, his 45.75 just shy of the standard of 45.50.
Mark English finished fourth in Hengelo in 1:46.02, just off the 800m standard of 1:45.90.
Marcus Lawler, meanwhile, became the third fastest Irishman ever at the age of 22, clocking 10.30 for 100m and 20.76 for 200m in Regensburg, Germany.
For him, the big target will be the European U23 Championships in July, though it wouldn't be a shock if he challenged the standard for London over 200m (20.44).
The danger for all three, however, is that they will get so caught up thinking about times that they'll self-destruct on the chase itself. The hunt for standards puts a lot of pressure on athletes and they'll sometimes run themselves ragged to get on the plane. By the time the championships come around they're flogged.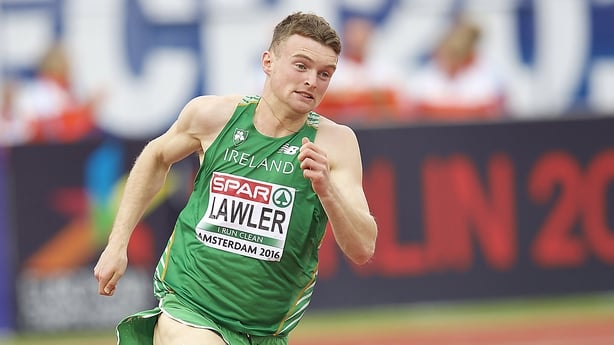 This is where agents come in. You've got to have someone batting for you and making sure you get into the right races, and not only that, get into decent lanes.
Races are at a premium these days, so if the top races are out of reach, resourceful athletes can find decent under-the-radar competitions with all the competitors chasing quick times.
Sometimes you can get a phone call from an agent telling you that you've got a place in a Diamond League, but then you'll learn that you're stuck in lane one.
In that situation I would absolutely take it as it's an opportunity to race against some very strong athletes. Last night Tom took it and was rewarded with a time.
It's not easy, though, particularly for sprinters like Gregan and Lawler. Once all the Americans come over to Europe after completing their national championships, lanes will be at a premium on the circuit. And yet the Irish lads will still need those races to shave off the final fractions.
The thing about athletics is you never know. I once got a call the night before the Paris Golden League telling me lane one was free if I was willing to get on a flight. On that occasion, I couldn't. Generally, though, it's about seizing the chance when it arises.
The worst thing they can do is to think about the time. As a teenager I had hoped to make the World Junior Championships, which seemed likely as my time from the previous year of 48.5 was close to the standard of 48.0.
But what happened? I spent every race that season thinking I had to run 48.0, and ended up with a best of 48.48.
As a senior I learned to break every race down into its parts and focus on what I needed to do in each part of the process.
I yearned to run sub 45 seconds for 400m for a two seasons but it wasn't until I sat down and wrote out exactly what I was going to do at different stages of the race, that I then eventually ran 44 seconds…I simply joined up the dots.
My advice to those chasing standards now is to just stick to their race plan. If they do that, and can forget about the clock, it'll all come together because they're in form and only trying to shave off fractions.
While things are a little quieter this weekend, Mark English will still be in action at the Stockholm Diamond League. And most of our best will join him the following weekend in Vaasa, Finland, for the European Team Championships.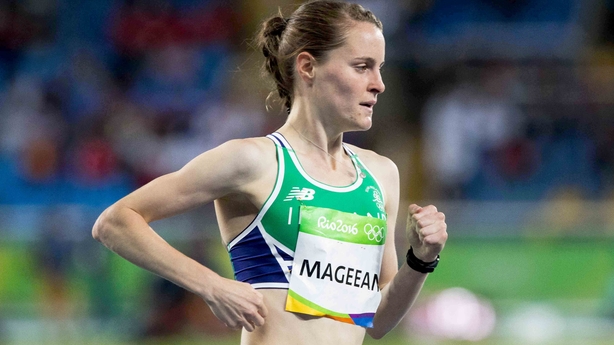 Ciara Mageean decided to opt out, which is understandable given that her focus is on delivering a big performance for Ireland at the World Championships in London.
This year athletes like Barr and Gregan will have to run both a semi-final and final at the 'Euro Teams' (The European Team Athletics Championships in Lille), as well as a relay race. So, this could be a taxing weekend that may or may not interfere with their planned peak.
In the end, it's each to their own, because athletes understand what works best for them. For better or worse, the athletics year is always angled towards a single week in August.
It's not quite all that matters, but athletes know it's what matters most – by far.