Thomas Barr is an athlete who does things his own way.
He prefers to arrive at the start line relaxed and he competes with a smile on his face.
When he's off the track he likes to do the sort of things that have his coaches and manager afraid to answer their phones.
The 24-year-old from Dunmore East, County Waterford, likes to race drift cars, wake board and hit the slopes on his snowboard - all activities that leave him at increased risk of picking up the sort of injury that will shorten, or maybe even end his season.
Shortly before Christmas, not long after he got back into training for the 2017 campaign, he broke his nose while he was rooting around in his shed.
A qualified engineer, a career he says he would like to fall back on once athletics is over, he loves making things and a piece of steel he was looking for hopped out and smashed him in the face.
"I broke my nose when a steel bar flew up and hit me in the face when I was moving a few things around the shed. I didn't get injured snowboarding, but I broke my nose in a freak accident like that," he smiles showing the bump on the bridge of his nose. "I was in A&E for a while, but it's fine."
I must remember that steel is is less forgiving than the nose... And to be less clumsy in the shed #mechanichazards pic.twitter.com/SF3cy6xodU

— Thomas Barr (@TomBarr247) November 28, 2016
Snowboarding and drifting, sliding a car around a track using the throttle, over-steer and the handbrake in modified motors, aren't what you expect elite athletes to spend their spare time at, but that's what Barr does.
"I do it because athletics for me has always been part of my life, but has never been the be-all and end-all," he explained. "That's what keeps me mentally fresh for athletics - I don't get bogged down in it, I don't start to resent it and I still enjoy it.
"If I stop enjoy it, that's when I'm going to want to stop training, even if I am doing well. For me, athletics has never been about the success and it has always been about the enjoyment with success as a bonus.
"I feel like 'why should I have to change my focus now?' It has become my full-time job, but I don't want to have any regrets at the end of my career. I'm not going out to get myself injured and take risks - I'm sensible on the slopes and the things that I do.
"It's that adrenaline rush that I get from a hard training session or the hype of competition. It gives that adrenaline buzz that I love and I thrive on. It's almost like an addiction."
To know that people got enjoyment out of what I do day-to-day running around a track the same as I do around Morton Stadium, was brilliant to hear - Thomas Barr
Barr, a music fan and festival lover, was long singled out as a talent, but it wasn't until he reached the University of Limerick at 18-years-old that he started to get serious about athletics and his performances really started to improve.
In 2015 he won the World Student Games to give everyone a glimpse of his potential and then last summer he burst onto the national agenda when he surprised even himself by finishing fourth in the 400 metres hurdles final at the Rio Olympics, running a national record 47:97 and only just missing out on a medal.
Given the injury problems that he had in the lead-up to the Games it was a performance out of the blue and his semi-final win will go down as a real Irish highlight, and possibly the finest achievement, of those two weeks in August in Brazil.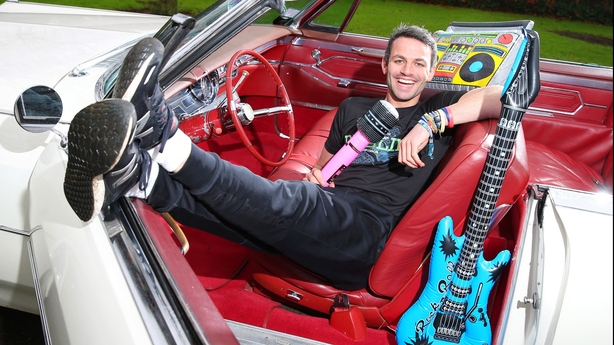 There was no pressure on him back then and by contrast he will go into next August's World Athletics Championships in London with real expectation on his shoulders.
"It was a bit of an anomaly really, because traditionally you train all through the year, do a few practice races and you run well," he admitted about his Rio experience.
"What my coaches learned from last year is that I don't need to be flogging myself - they've definitely started to train a lot smarter. They've reduced the volume and they've introduced more key sessions where we have to focus on and keep intensity for.
"When it comes to competition season, we're not going to do as many competitions in the lead-up and try to stay as fresh as possible while getting enough practice in so that I have my stride-pattern nailed. 
"Going from here, if I can get the same sort of level this year as I did the week or so before Rio, do a few races, come back down and then peak again for London, I don't see why I can't just improve a little bit.
"This is a long-term thing - in the next few years I'm going to be looking at getting to finals on a regular basis, Diamond League, up with the best boys in the world, which is crazy to be saying, and if luck comes my way I might end up coming home with a medal some time.
"That's where I want to be and now it's realistic - it's a goal rather than an aspiration."
Barr continued: "It's about keeping that balance for me; of being able to enjoy life, enjoy training, train to the best of my abilities because there is a bit of pressure on me now because I'm being funded and I have sponsors coming on board to allow me train full-time.
"I don't want to let them down, I don't want to let myself down, my family and friends and everyone else who are supporting me. At the same time, I do feel like I need to, for myself, keep fresh and be able to compete in that positive, laid-back head space that I like and feel I compete well in."
Barr certainly enjoyed his Rio experience - he said that was given regardless of how his event went. He found a kindred spirit in Gary O'Donovan - one half of the silver-medal winning West Cork rowing double-act - and the pair lived it up on the Copacabana.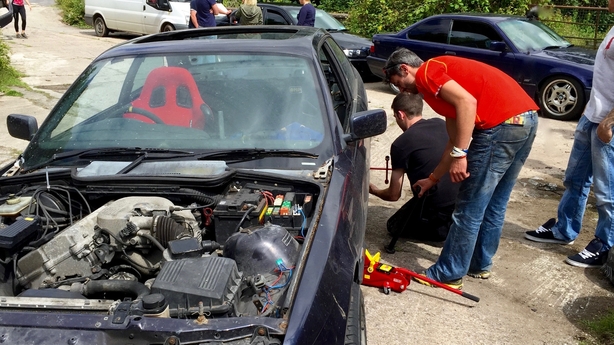 The Waterford man, who graduated with a masters in sports performance from UL last year, was delighted with the greeting he and Team Ireland were given when they arrived home and surprised at how long the feel-good factor lasted.
He's still getting recognised and stopped on the street for a chat and a selfie and he's doing his best to soak it up, even on the days when he'd rather just pull up his hoodie and keep his head down.
He said: "Even in late December, when I thought things were beginning to quieten down, I thought people have moved on three or four months later, an elderly gentleman came up to me in Lidl when I was doing my shopping, with his hand up and he said 'well done, well done, you did the country proud and gave us a great lift'.
"It was brilliant and for me, for that kind of knock-on effect or to know that people got enjoyment out of what I do day-to-day running around a track the same as I do around Morton Stadium, was brilliant to hear.
"It shows you the power of sport, particularly in such a small country and it's great that we really get behind our own."
The public appearances and nights out are at an end for Barr now and his only thoughts are on producing a performance that will get him into the world championship final in August.
He'll be skipping the national indoor championships in Abbotstown later this month as his dodgy hip won't allow him to run on the tighter 200 metre track. Instead, his first competitive appearance of the year will come in late April or early May and from then on it'll the countdown the London.