Following her first injury-free winter in as long as she can remember, Ciara Mageean believes she is only starting to scratch the surface of her potential.
The Portaferry 1,500 metre runner turned 24-years-old in March and already has a qualifying time for the Rio Olympics, where she refuses to put a cap on her ambitions.
As a 15-year-old she destroyed an established field to win the Irish Indoor title in 2008 and in her teens regularly broke underage records set by Sonia O'Sullivan.
A stellar underage career followed, with silver medals in the 2010 World Junior Championships and the following year's Europeans.
Mageean looked set to be the standard-bearer for Irish athletics on the worldwide stage until injury derailed her progress.
"I know what I'd love to do!. Like any athlete going into a Games we have our dreams and what we hope to achieve." - Ciara Mageean
She missed out on qualification for the London 2012 Games, further damaging an injured ankle in the process and eventually spending two years trackside watching her friends and team mates race while she was unable even to train.
The UCD physiotherapy student, she hopes to qualify on her return from Brazil in August once she has completed her work placement - something she put off so she could concentrate on the Olympics, finally returned to action in 2015.
And this year she has started to look like the runner that everyone thought she could be, breaking Irish indoor records again during the early part of the season.
New Irish Indoor Mile Record @MillroseGames . 2 records in 3 weeks, 2016 is shaping up nicely! #RoadToRio #TeamNB pic.twitter.com/plEwfqJs5W

— Ciara Mageean (@ciaramageean) February 21, 2016
"I don't think I have tapped into all of my potential yet," she said speaking to RTÉ Sport.
"My junior career showed a lot of promise. It's hard; a lot of juniors go through their career and they don't make it on the senior stage.
"I had that blip, I missed my entire Under-23 career and it's hard enough to take that step up to senior level never mind having missed that chunk. For now, I think this is only the beginning.
"This is my first year of having a good winter with no niggles or injuries.
"I have Jerry Kiernan behind me and I'm really enjoying his coaching. This is only the beginning for me and Jerry is constantly reminding me that 'Ciara, there's Championships every year'.
"He keeps reminding me that I'm still a youngster, even though I don't think I am! I'm 24 and I think I'm old, even though I know I'm not!" she laughs between cups of tea at her wonderfully welcoming family home at the tip of the Ards Peninsula in County Down.
"This is just the beginning and I hope that I have a long athletics career ahead of me. 24 is my first Olympics, but I hope to have plenty of more championships and I think this is just the first step."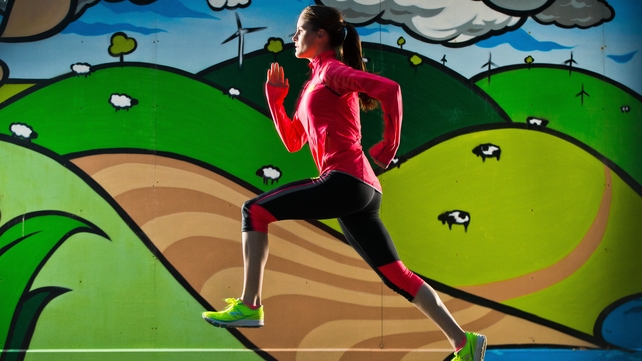 Mageean is extremely proud to call Portaferry home and she's desperate to repay the faith shown in her by the people of the area and, of course, her family and friends, particularly during those years when she was battling injury.
It might be surprising though to learn that alongside winning precious metals at major championships, she also dreams of one day playing camogie alongside her two sisters, she also has a brother, for Portaferry, a town easiest reached from the rest of the world by a ferry from Strangford.
He mother Catherine was a handy player in her day and her father Chris was part of the Down team that famously relegated reigning All-Ireland champions Kilkenny from Division 1 of the National Hurling League in 1993.

"Any chance I get I come home and having the strength and the community, it's fantastic being from such a small town," said Mageean. "Talking to people and everyone's so enthusiastic. I'm overwhelmed with the support I've had and not just from my own community in Portaferry.
"Our local parishes, who are our big rivals in the GAA and, jeepers, when I was younger I wouldn't even have wanted to set foot in their club house, now they're the biggest support behind me and it's fantastic.
"Even further afield, I'm overwhelmed with the support and people I don't know want to reach out and give me a hand. I'm hoping that come August whenever I come home and I can step off that ferryboat and everyone is proud of their wee girl."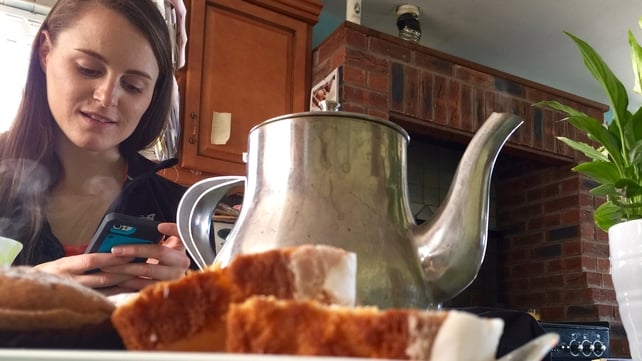 It's likely that her supporters will be proud of her for just setting foot on the track in Rio, but what exactly would she like to achieve at her first Olympic Games?
"I know what I'd love to do!" she laughs. "Like any athlete going into a Games we have our dreams and what we hope to achieve.
"Some people might say that I'm being ambitious, but my goal is to make the final and once you're there anything can happen. There's no point in going to a championship if you think you're going to be out in the first round.
"There are the world leaders out there, but Championship racing doesn't boil down to the fastest person winning - it's tactical and it's just to put myself in there in the running. I hope to achieve my ambition and hope I can do everyone at home proud as well."