Rob Heffernan and Olive Loughnane finally got what they deserved.
Last Thursday they received the news they had been waiting for.
The Court of Arbitration for Sport ruled that appeals from six Russians - which included Heffernan's rival Sergey Kirdyapkin (pictured below), the 2012 Olympic 50km walk gold medallist, and Olga Kaniskina, who beat Lougnane to gold in the 20km walk at the 2009 Berlin World Championships - were to be upheld.
Both Russian athletes' results are to be deleted from the record books. This now means that the Irish athletes will receive medal upgrades: a World gold for Olive and Olympic bronze for Heffernan.
On 24 March the IAAF released a statement clarifying the process: "All six athletes had initially been charged by the IAAF following abnormalities in their Athlete Biological Passport's profile.
"They had all been found guilty of a doping offence and all received an increased period of ineligibility imposed by the Russian Anti-Doping Agency (RUSADA).
"However, the IAAF considered that RUSADA had been too 'selective' as regards the results to be disqualified retroactively as a consequence of the doping offence revealed by the Athlete Biological Passport and that actually more results should have been disqualified.
"The IAAF considered this as an important point of principle in the context of the Athlete Biological Passport and is pleased to see that the CAS Panel has taken the strongest possible line and made a strict and full application of IAAF Rules, in the interest of clean athletes and sport justice."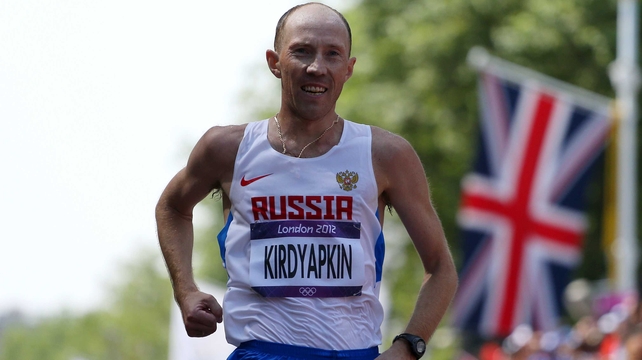 The decision by CAS is a small victory. There is a lot more to do of course, but the fact that this has happened is a step forward. Logical thinking took place and the IAAF, the world governing body, questioned and challenged the original decision by RUSADA.
I do not think this decision would have happened in years gone by; it would have been brushed under the carpet for fear of negative implications for the sport.
I was competing at the 2009 Berlin Championships and like any previous championship, for an Irish athlete to win a medal gives a massive boost to the team.
Those championships were successful for Team Ireland, arguably the best ever with two track finalists, myself and Derval O'Rourke, and a silver medal.
As we now know, that medal was the wrong colour. When Olive won the silver she was on cloud nine, very proud of what she achieved and rightly so. Looking back I would have loved to see her with her gold around her neck.
I'm sure in the run-up to the competition she had suspicions about Kaniskina, but she had to park all that and concentrate on her performance. If Olive had allowed the frustration and anger to spill over, she may have finished with nothing.
"There will be plenty of athletes out there, including myself, wondering about people they competed against, who pushed them out of the medals"
Focusing on yourself is paramount, blocking all those external distractions out and sticking to your race plan is essential, and that is exactly what she did.
The competition between sports is extreme these days. They are all competing for media attention, participation numbers and funding.
Athletics is a minority sport in Ireland and struggles to grab the limelight. As a result, it finds it hard to obtain much-needed financial support.
Even from an government funding standpoint, it's all about performance and return on investment. The powers that be are more likely to pump money into sports that are producing medals. A silver is a huge achievement at world level, but a gold is a step above.
Success breeds success, it inspires children to take up the sport and gives athletes the belief that they can win medals at major championships.
There will be plenty of athletes out there, including myself, wondering about people they competed against, who pushed them out of the medals.
Another Irish athlete worth mentioning is Derval O'Rourke (below) who was denied gold in 2010 European Championships by Turkey's Nevin Yanit, pushing O'Rourke into silver. Three years later at the 2013 European Championships, Yanit took gold with O'Rourke finishing fourth.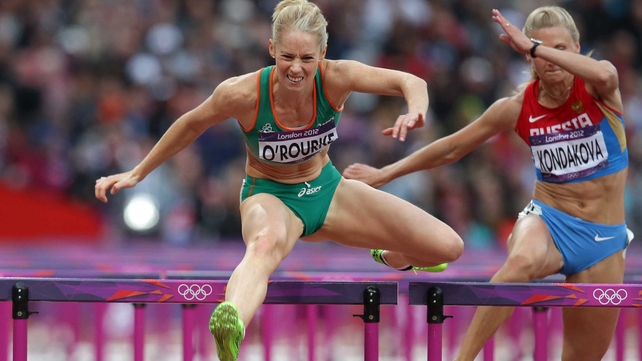 Yanit was then banned in August 2013 for two years after testing positive for performing-enhancing drugs.
Following IAAF's appeal to the Court of Arbitration for sport, her ban was extended to three years due to data in her biological passport illustrating that she had been blood doping between June 2012 and February 2013.
The IAAF later confirmed that her results since June 2012 had all been annulled, including her indoor gold medal in 2013, meaning Derval was upgraded to the bronze.
I'm sure O'Rourke and others feel it should go back further.
At the end of the day this was a positive step for clean athletes and it really was terrific to see Rob and Olive get what they truly deserve.
I do feel they were robbed of those precious moments you dream of, on the podium, celebrating with the Irish tricolour draped over your shoulders and, of course, everything that comes to you as an individual and the knock-on benefits for the sport generally.
I sincerely hope they both get the recognition they deserve; recognition befitting of a world champion and an Olympic medallist.