The fourth year of an Olympic cycle represents the final stages of a career-defining four-year plan for Irish athletes.
For some it is the goal of gaining the internationally set Olympic standard, for others it can be more, with success of their plan defined by a medal.
The window for Olympic qualification opened in May last year and will remain so up to July. The marathon qualification opened even earlier.
Some athletes have the qualification standard already in the bag, which helps take some pressure off. It is then a case of executing the plan in order to show form and go through the formalities of cementing their place by finishing in the top three at the National Championships.
I had the luxury of this in my preparation for the Beijing Olympics in 2008. I gained my standard in March 2007; back then the qualifying window was from January 2007.
It allowed me to then start my preparations for the 2008 season in October 2007 with a clear race and training plan in order to reach peak performance when it mattered most, in the Bird's Nest in August.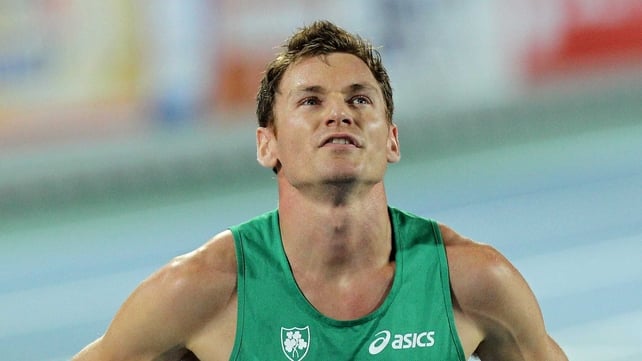 I didn't have the panic of trying to find races with only weeks and days prior to the cut-off date. It also meant I didn't have to plan two peaks in one season, one to gain qualification and another at the Games.
It can be very difficult to maintain a peak for a long duration of time. Physically and mentally it can be very draining. You don't want to see results starting to ebb away mid-season in the run up to a championships when you need them the most.
With the perfect peak, ideally times should get slower at the end of the season post championship when it doesn't really matter.
The science involved in building a plan is crucial, and every athlete is different. For me, on average I needed about 10 races (400 metres) before I produced my best times of the season.
I would then build my race plan with this in mind. However, the season is long so key training sessions are needed in order to maintain performance and sustain consistent fast times.
In certain countries, Jamaica and the US for example, some athletes won't even know the required standard for their events.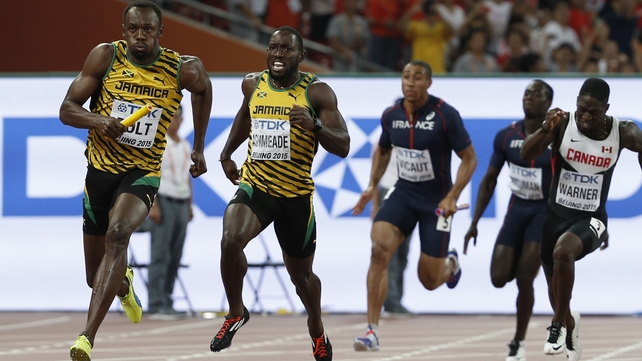 Take the 100 metres, the standard of sprinting in these countries is so high, it simply comes down to finishing in the top three in their respective national trials.
In order to make the final of their national trials, all athletes will at least have to run under or very close to the Olympic standard of 10.16 seconds.
Whilst I was training in Florida one year, the topic of qualification came up, some of my American and Caribbean training partners asked me what the standards for the upcoming 2011 IAAF World Championships were. They didn't have a clue!
One big difference in the qualification process this year is that there is now no A or B standard, its simply one standard only.
In years gone by the A and B standard process always caused issues here in Ireland. Some years they accepted B standards other years they did not, so it is now very clear, obtain the standard and you are good to go.
Irish athletes have, so far, achieved qualifying standards in the following events (up to a maximum of three athletes can be sent in each event):
Men's 800m – Mark English
Men's 400m hurdles – Thomas Barr
Men's marathon – Kevin Seaward, Sergiu Ciobanu, Mick Clohisey, Paul Pollock, Gary Thornton, Tomas Frazer, Sean Hehir, Eoin Callaghan
Men's 20 km walk – Alex Wright
Men's 50 km walk – Brendan Boyce, Robert Heffernan
Men's 4x400m Relay – Rankings to be confirmed
Women's 800m – Ciara Everard
Women's 1500m – Ciara Mageean
Women's 3000m steeplechase – Kerry O'Flaherty, Sara Treacy, Michelle Finn
Women's marathon – Breege Connolly, Lizzie Lee, Fionnuala Britton, Barbara Sanchez Valencia
Women's pole vault – Tori Pena
The very recent allegations of widespread corruption, doping cover-ups and bribes will linger on over the next year.
Finger-pointing, the blame game and fall-outs will continue to run thoroughout the upcoming Olympic season, and will bring a cloud over the sport of athletics whilst the eyes of the world tune into the blue riband event of the biggest sporting event, the Olympic Games.
It's unfortunate that this negativity will result in many people painting all athletes with the same doping brush, but spare a though for the law-abiding, moral-rich, clean athletes out there that continue to work their backsides off in the face of the cheats and make their qualification time.
The hope is that it will all be worth it.