Usain Bolt has warned Justin Gatlin that he is even more determined not to give up his 200 metres world title than he was his 100m crown.
Two-time drug cheat Gatlin will get the chance to exact revenge on his defeat to the Jamaican over the longer sprint, the heats of which get under way at Beijing's Bird's Nest stadium on Tuesday.
Bolt came to the rescue of his crisis-ridden sport by denying Gatlin gold in the blue-riband event, winning by one hundredth of a second.
Weeks of doping allegations had seen the clash billed as the saviour of athletics up against its number one villain, but there is still time for more unwanted headlines in round two of the heavyweight showdown.
Gatlin, who returned from a four-year doping ban in 2010, said he threw away his hopes of 100m glory with a late stumble and Bolt expects him to come back firing.
"Justin Gatlin has been running great all season so I do not expect him to show up at start line and not compete," the 29-year-old said.
"I'm looking forward to it as it's my favourite event and something I want more than the 100m.
"I never doubt myself. I know my ability."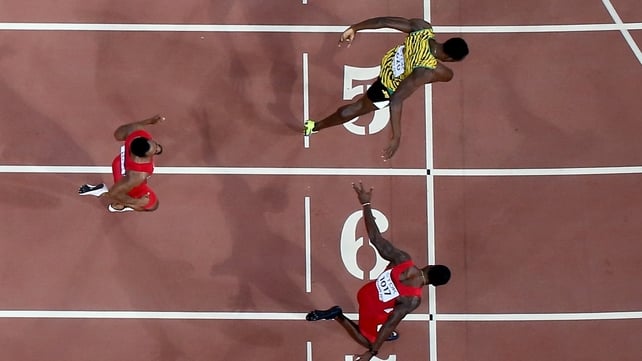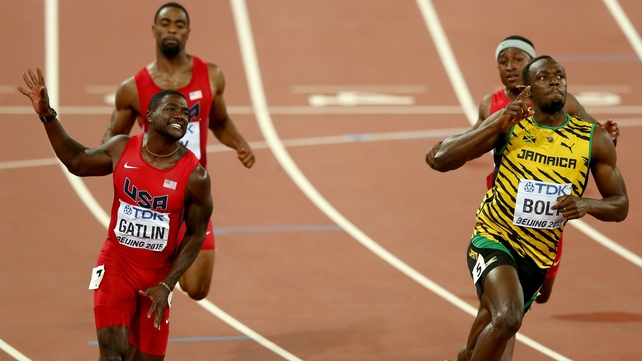 Bolt has not lost over 200m at a global championships since 2007, but this season he has not broken 20 seconds, while Gatlin leads the world rankings with a personal best of 19.57secs.
The six-time Olympic champion's run of 9.79s in the 100m final was evidence he is clearly in shape to go much faster than his season's best of 20.13, which ranks him just 19th in the world.
He may also have the psychological edge, having triumphed against the odds in the first meeting, but Gatlin said he was ready to respond.
"He's a gamer, he's a showman, anyone who goes the line to go against him has to be ready to go to work," said the 33-year-old American, who reckoned this would be the pair's first meeting over 200m in ten years.
"I'm excited to run it, I've run it a lot. The 100m and 200m are two different beasts. I've got to focus."