There was no joy for the Irish women on day three of the World Athletics Championships in Beijing with Tori Pena, Michelle Finn, Sara Treacy and Kerry O'Flaherty missing out on qualification in their respective events.
Tori Pena finished 10th in Group A of the women's pole vault qualification with a best of 4.30m.
Pena was hoping for more and felt she should have cleared 4.45m, but was happy with her overall progress this year.
"I wanted a bit more," she said afterwards.
"This year was definitely a building year for me. Last year was really rough, I struggled with injuries so I'm happy overall with the progress, but my training didn't really show today."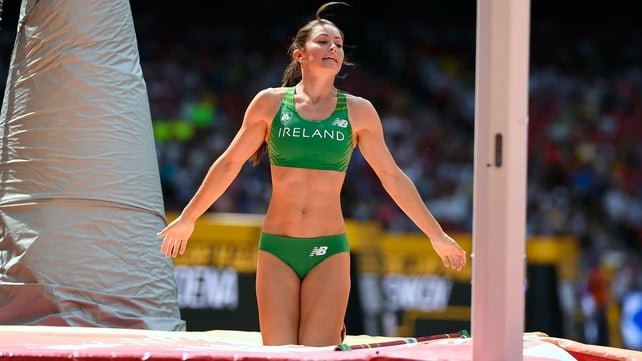 Finn, Treacy and O'Flaherty competed in the heats of the women's 3,000m steeplechase, but were unable to advance to the final.
Finn was first up in heat one and she finished ninth in 9:55.27 in hot and humid conditions.
"It was fun. It was cool to run here but I would have liked to have run faster," she said afterwards.
Treacy was next up in heat two and was frustrated with her 13th place finish in 9:48.24.
"It was hard. I'm not very happy with my race," said Treacy.
"I've so much to improve on and I'm glad I got the experience, so I can only improve for next year.
"I'm raging, but there you go, it was my third quickest (time). It was solid enough but I know I'm capable of quicker. It's annoying not to run a season's best."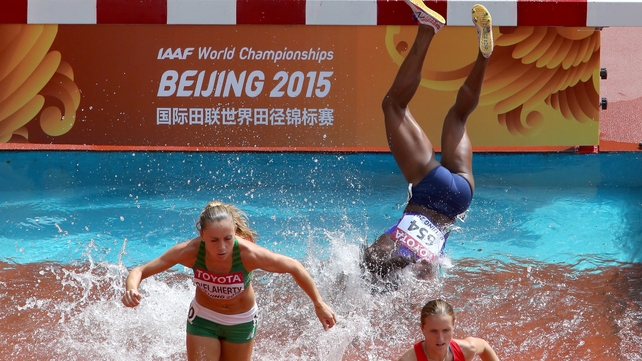 O'Flaherty also finished 13th in the third, and final, heat in 10:05.10. She struggled in the heat, but the 34-year-old looked at the positives.
She said: "I'm disappointed about the time but I'm delighted to be here, and hopefully on the road to Rio now it's given me the chance to run against the best in the world and experience the call room and everything."