Was that the doorbell?
Right now, Mo Farah doesn't know whether he is coming or going. In light of the recent drug allegations towards his coach Alberto Salazar, Farah pulled out of his home British Diamond League Grand Prix in Birmingham, saying he was mentally and emotionally drained trying to get his head around his coaching set up.
Things seemed to be back on track, Farah was tweeting training pictures of himself preparing for his next outing in Monaco in early July. A few days later, news of his two missed drug tests prior to his triumph at the London 2012 Olympic games came to light. Why did he miss those tests? The reigning 5,000m and 10,000m Olympic champion couldn't hear his doorbell ringing from the comfort of his own bedroom.
Without question, these are tough times for Farah.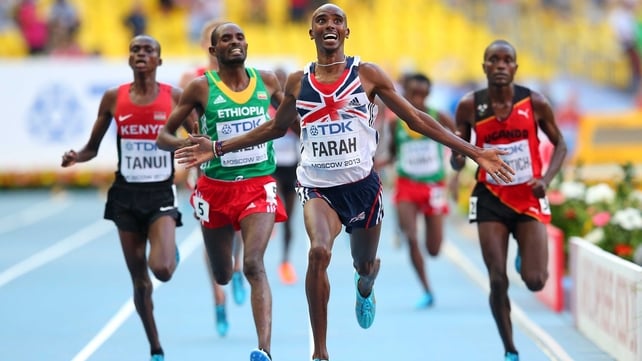 The drug testing procedure is invasive for athletes, and it all starts by filling out a whereabouts form.
A whereabouts form has to be filled out each quarter, ie four times a year. Each quarter is broken down into days and you have to provide information regarding where you are going to be each day for three months. Information consists of both timings and addresses of training venues, work, competitions and holidays. To put it bluntly, everything needs to be detailed.
Within each day you have to give a one-hour period where you are going to be each day. If within this hour that if the drug tester arrives to test you, and they fail to find you at the address you provided within that one-hour period, it's a missed test. Outside of this hour, drug testers can still come to the address you have provided on your whereabouts form and test you. If you are not where you said you will be it's not a missed test.
Three missed tests in 12 months (formally 18 months) results in up to a four-year ban, the same as an athlete that has tested positive for a banned substance.
British 400m Olympic and world champion Christine Ohuruogu was suspended from competing in the 2006 European Athletics Championships because she missed three out-of-competition drug tests; one in October 2005 and then a further two in June 2006.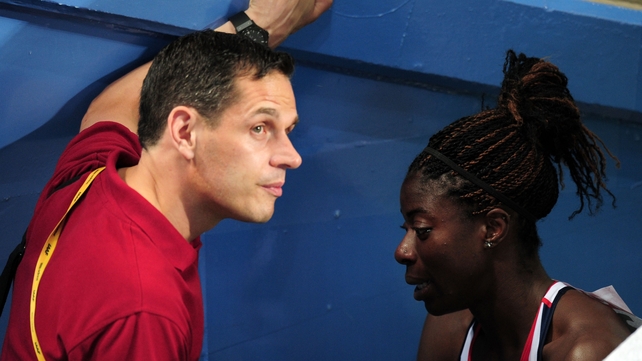 Under IAAF and British Olympic Association rules, she received a one-year ban for missing these tests, which expired on 5 August 2007.
The final test missed occurred when Ohuruogu failed to inform the testers of a last-minute change of training venue after a double-booking.
Due to the circumstances, the independent testing committee stated, "there is no suggestion, nor any grounds for suspicion, that the offence may have been deliberate in order to prevent testing," and that a fair ban would have been three months. Ohuruogu passed tests nine days before and three days after her final violation.
For me, I always gave as my hour of availability between 6am and 7am because I knew I was going to be in my bed in my house at that time every day.
If your daily routine changes, as they do, you need to update your whereabouts straight away. You can do this by email or text message. This is the part when things get messy. Life can throw up all sorts and things change for a whole host of reasons but if you are a tested athlete you must remember to update the form, otherwise you run the risk of obtaining a missed test.
There was plenty of times things changed for me. On one occasion I got very late notice that I got an entry into a race in Ostrava, Czech Republic. Straight away I packed my bags, booked a flight and off I went. When I was sitting in the airport, I got a text from my house-mate saying the testers where at the door and my heart sank. Luckily for me it wasn't in my 'one-hour period' and it wasn't a missed test. After reading the text, I updated my whereabouts straight away.
On another occasion, the athletics season was coming to an end and I decided to visit my wife's parents for the August bank holiday weekend. I forgot to update my whereabouts when I left on the Thursday evening and it wasn't until Saturday afternoon until I remembered. As I woke up on Sunday, I saw the testers coming up the drive.
I learnt from these experiences and updating became part of my routine. I even went as far as placing a post-it note with the word 'whereabouts' on it beside the front-door latch.
The whereabouts procedure is time-consuming and is something I wish I didn't have to do, but they are the rules and I was happy to abide by them. The one-hour period is there to protect athletes and give the whole programme some clarity. It is part of your job of being a professional athlete. Updating your whereabouts is like putting your spikes into your kit bag.
Similar to points on your driving licence, when you have a few you become more conscious of your actions.
The old drug testing system just didn't work and cheating athletes where able to duck and dive. Drug testers would ring an athlete's phone to let them know that they were on their way to test them.
If they didn't get through, they would leave a voicemail message. However, if the testers could not make contact or leave a voicemail, the athlete is none the wiser and doesn't have to make themselves available. When doping athletes realised this, they simply filled up their voicemail inbox to capacity and therefore the testers couldn't leave a message. The result, no test and the cheater kept on cheating.
In Farah's case, he has given excuses of not hearing the doorbell. To be fair, I too haven't heard the doorbell go in the house at times, I think we all can relate to that.
The part I don't understand is that when you get one strike you have to take responsibility to make sure you don't get another. For an athlete of that calibre I would have expected this not to happen.
From spending time in the British set up, I am well aware that they do educate their athletes on an on-going basis in relation to their anti-doping programme and whereabouts.
Farah has to be careful: his coach and training partner are under scrutiny after the revelations in a recent documentary and he is in danger of being considered guilty by association.
I always thought if I had one missed test and it came to light, the general public would think I am doping. It's simply the nature of the our sport right now. The drugs issue is at the fore front of track and field so why give people the ammunition to taint you success.
I always remember coming home after winning my second European title. I had relocated to Loughborough in the UK and started training full-time.
For the first time I had a full strength and conditioning training programme, so it was obvious that my body was going to change somewhat.
A man approached me and his exact words were, "Come on David, what are you taking, you have put on muscle and all you athletes are taking drugs."
The athlete has to take responsibility for themselves. It's fundamental, you can't blame anyone else and if you do receive a missed test you run the risk of being categorised as a cheat, whether you are doping or not.
The media will now examine Farah with a fine-tooth comb and I hope the testers do the same.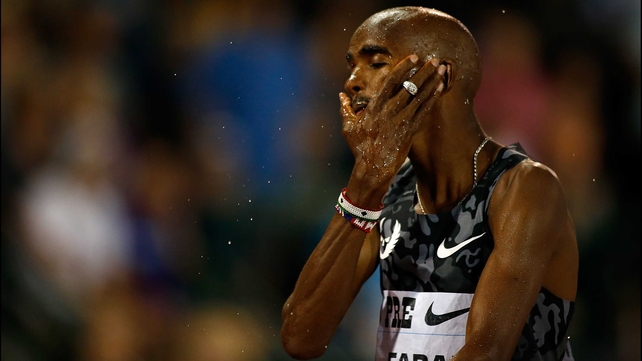 The testers can easily say if Farah had clear tests in and around the missed tests and put all of this to bed. On the other hand the testers have an opportunity to look at his blood passport for irregularities and to act upon the information.
Farah is responsible for himself and he can't blame anyone as he makes his own decisions as to who he surrounds himself with and hearing the doorbell.